What Are the Different Types of Inpatient Facilities?
Medical inpatient facilities are treatment centers in which patients are formally admitted and remain overnight until their discharge home, transfer to another facility, or death. Although the overall trend in medicine has been toward treatment in outpatient centers for reasons of cost containment, inpatient facilities still remain necessary for those patients who require around-the-clock monitoring for medical, treatment or safety reasons. Some of the different types of inpatient facilities include acute-care hospitals, rehabilitation centers, psychiatric hospitals, addiction treatment centers and nursing homes. For the most part, these institutions serve different patient populations and have different foci of treatment.
Acute care hospitals are the most familiar type of medical inpatient facilities. They are designed to provide immediate to short-term care for patients with life-threatening or potentially life-threatening conditions. Acute care inpatient facilities may be publicly owned — as in a community hospital — or privately owned. Most American hospitals are accredited by the Joint Commission on Accreditation of Healthcare Organizations (JCAHO), by which they are required to meet minimal standards of quality of care and patient safety. The US government health insurance programs of Medicare and Medicaid require that a hospital facility be accredited for payment under their programs.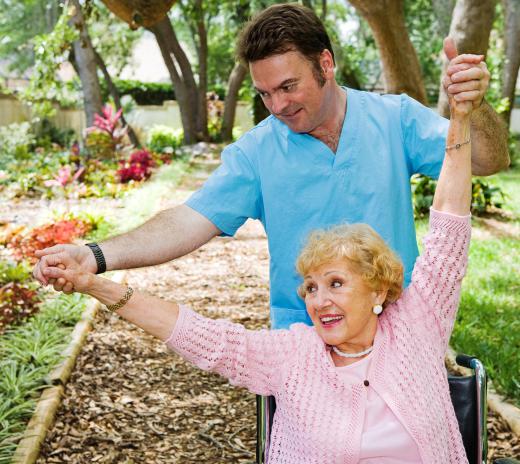 Perhaps the most common inpatient facilities are nursing homes. Although their populations consist overwhelmingly of the elderly, they are designed for adult patients of any age who are incapable of caring for themselves due to physical disabilities. Most nursing homes divide their residents into those who require some assistance with activities of daily living (ADLs) to those who are utterly dependent upon nursing home staff for all of their needs. Occupational therapy, physical therapy and activities directors all work to help nursing home residents remain as active and as independent as possible. The quality of care provided at these inpatient facilities varies widely and usually depends, not surprisingly, on the cost of care at any given nursing home.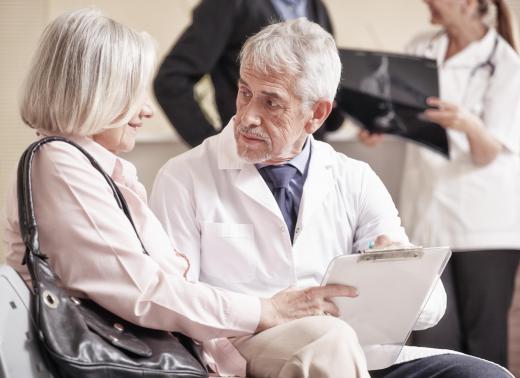 Rehabilitation facilities are among the newer types of inpatient facilities. Prior to the early 1970s and the advances in emergency medicine that occurred at that time, many victims of major trauma simply did not survive long enough to recover from their injuries. Also, intensive neurological rehabilitation of stroke victims was not emphasized as it is today and those patients unable to return home were often placed in nursing homes.
The oldest type of inpatient facilities may well be psychiatric hospitals. Although their original function was one of separation and confinement, psychiatric hospitals now work with the goals of returning their patients to functional health within their communities. Addiction treatment centers, or inpatient drug and alcohol centers, may be associated with a psychiatric hospital or freestanding. This newest type of inpatient center treats patients addicted to drugs or alcohol through the initial phase of their recovery.
AS FEATURED ON:
AS FEATURED ON:

By: Lisa F. Young

Inpatient facilities like nursing homes offer physical therapy.

By: jovannig

Inpatient care is required for patients needing round-the-clock care.

By: Sandor Kacso

Seniors who suffer from memory issues or other cognitive problems may require long-term inpatient care.

By: krutoeva

Inpatient facilities can monitor elderly patients and ensure that they are properly taking any medications.

By: alexsokolov

Inpatient rehabilitation facilities employ therapists to help patients understand the motivations behind their destructive behavior.

By: michaeljung

The modern-day nursing home is a type of inpatient facility that serves the disabled adult population, in addition to elderly care.