What Are the Different Types of Small Cell Carcinoma?
Small cell carcinoma is the term for a type of malignant cancer that most often presents as small cell lung cancer. This type of cancer is sometimes referred to as oat-cell carcinoma because of its flat shape and little cytoplasm under a microscope. The other likely organ candidates for small cell carcinomas are the prostate, cervix, esophagus, larynx, liver, and brain, among others. As small cell carcinoma varies widely from non-small-cell carcinoma in the lung, the methods for discovering how far it has metastasized are quite different, particularly as it is often a mixed carcinoma, combined with squamous cells. The small cells are often found in a rosette pattern surrounding tissues full of cell necrosis, and the likely causes are cigarette smoking and exposure to asbestos and radon gas.
The small cell type of lung cancer is highly malignant and its signs and symptoms are a persistent cough, wheezing and shortness of breath, swelling of the face and neck, sudden weight loss and chest pain that lingers. Often by the time it is discovered, the cancer has spread beyond the chest cavity; thus, there are only two stages for this disease. Limited-stage small cell lung cancer is found in just one lung, the tissues that surround that lung, and nearby lymph nodes. Surgery may be an option. Extensive-stage small cell carcinoma is the lungs, has spread to other organs, and in a recurrent carcinoma, found also in the central nervous system. The prognosis for limited-stage is an expected term of 14 to 20 months and nearly 20% survival for five years; the prognosis for extensive-stage, as surgery is not an option, is an average term of 8 to 13 months.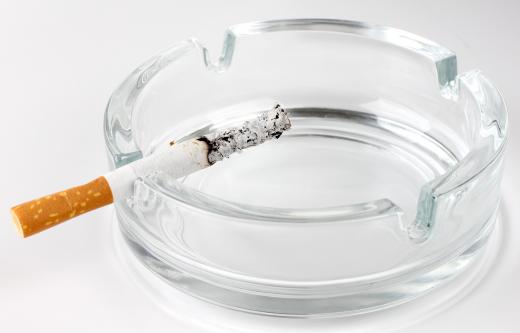 A rare form of this cancer is small cell carcinoma found in approximately one percent of cases of prostate cancer. Prostate cancer is usually of the adenocarcinoma variety of cancers. The small cell carcinomas may be found in separate parts of the prostate. As in the prostate there are almost undetectable changes in prostate specific antigens, it is often not discovered until already in the latter stages of malignancy. Small cell carcinoma that is located in the prostate can quickly metastasize to the brain.
The aggressive nature of small cell carcinoma is at times found in the cervix. Cervical cancer is usually of squamous cells, though adenocarcinomas make up around 15% of cervical cancers. Small cell carcinomas in the cervix, though a very small percentage of all cervical cancers, are most deadly. Less than 1% of these carcinomas in the cervix are sensitive to chemotherapies. This leaves treatment options only to radiation for palliative care when surgery is not an option.
Other small cell carcinomas can be found in the larynx. Primary laryngeal carcinomas usually are made up of squamous cells. A very small number of laryngeal cancers, however, are of small cell carcinoma, and a somewhat larger number are of mixed small cell and squamous cells. Small cell cancers have also been reported in both parotid glands and in salivary glands, usually accompanied by neuroendocrine creation of tumors.
AS FEATURED ON:
AS FEATURED ON:

By: Николай Григорьев

Cigarette smoke is a leading cause of small cell carcinoma in the lungs.

By: Alila Medical Media

Small cell carcinomas can be found in the larynx.

By: luchschen_shutter

Small cell carcinoma may be referred to as oat-cell carcinoma because of its flat shape and little cytoplasm under a microscope.