What are the Different Uses for Metronidazole Cream?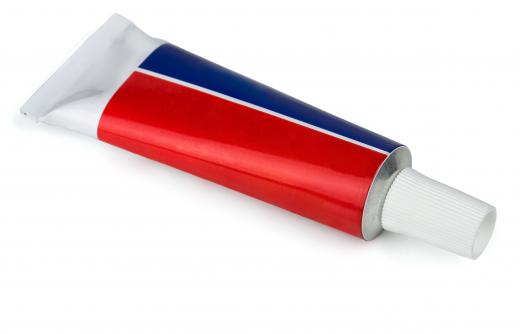 Metronidazole cream is a topical antibiotic used to treat the symptoms of rosacea, an inflammatory condition that primarily affects the skin on the cheeks and nose. Symptoms of rosacea can include patches of visible blood vessels, lesions, and small, pimple-like bumps. Research has shown that metronidazole cream is effective for treating the lesions and redness associated with rosacea, and in preventing recurrence of symptoms. Topical metronidazole is also available as a lotion and as a gel. The emollient cream preparation is less drying than the gel form, and it is recommended for individuals with dry or sensitive skin.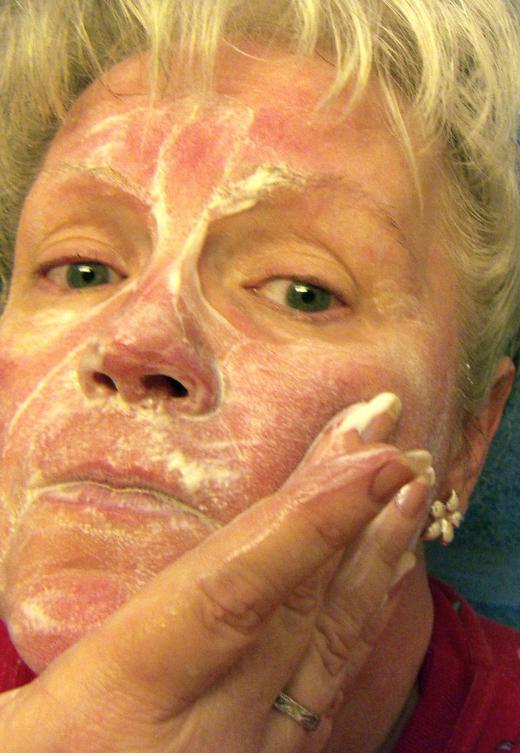 There is no cure for rosacea, and the underlying causes of the condition are unknown. The goal of treatment is to manage symptoms by reducing their severity and frequency. In 1983, the first study demonstrating the efficacy of metronidazole cream as a treatment for rosacea was published. It has since become the leading prescribed treatment for moderate to severe rosacea. Clinical trials have demonstrated that that the different topical preparations of metronidazole appear to be equally effective at reducing symptoms, and that this medication is more effective than other rosacea treatments.
It remains unclear exactly how metronidazole cream works to reduce the symptoms of rosacea, as the condition is not caused by bacteria. This antibiotic is also a strong anti-inflammatory, and it is thought that this property is the mechanism that reduces redness and other symptoms. The antimicrobial properties of metronidazole may also play a role. In severe cases, treatment with topical metronidazole may be combined with oral antibiotics, such as tetracycline.
Several manufacturers produce topical metronidazole, and it is marketed under different brand names. Different strengths of cream are available, with the 0.75% and 1.00% concentrations being the most common. There is also a brand that contains added sunscreen, which may further help to reduce symptoms. All of the forms of metronidazole are available only by prescription, including metronidazole cream. The gel formulation is also prescribed to treat bacterial vaginosis.
As a treatment for rosacea, metronidazole cream is usually applied once or twice a day. Effective treatment plans will typically include an accompanying skin care regimen with gentle, non-drying products like soap and moisturizer. It may take up to nine weeks to see significant improvement in symptoms. The side effects associated with metronidazole cream are typically mild, and can include stinging, burning, or worsening of rosacea symptoms. A physician should be consulted if side effects are experienced, or if symptoms do not improve with treatment.


By: Coprid

Metronidazole cream is a topical antibiotic used to treat rosacea symptoms.

By: robert mobley

There is currently no cure for rosacea.

By: Antonioguillem

People with rosacea should always use a sunscreen with a high sun protection factor (SPF).