What Are the Effects of Low Progesterone?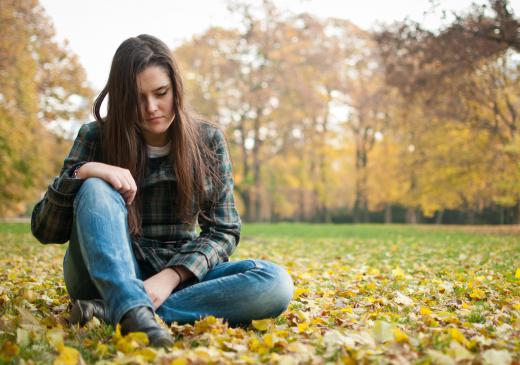 Progesterone is an important female hormone which may be reduced due to menopause or a variety of health disorders. The effects of low progesterone may range from mild symptoms such as fluid retention, vaginal dryness, or migraine headaches to more serious effects including an increased risk for high blood pressure and certain forms of cancer. Women who have low levels may suffer from a variety of menstrual abnormalities, insomnia, and hair loss. Any questions or concerns about the effects of low progesterone or potential treatment options should be discussed with a doctor or other medical professional.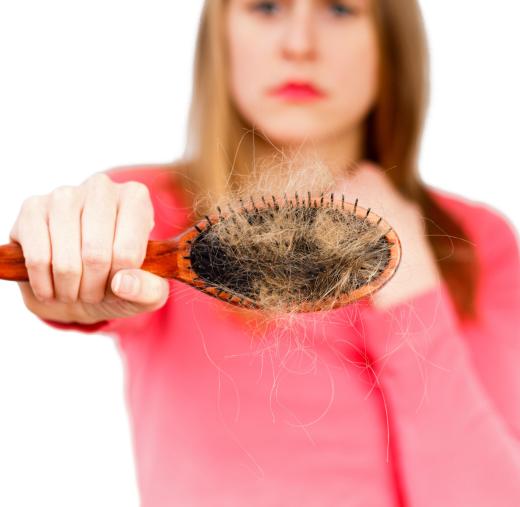 The early symptoms of low progesterone levels may sometimes be overlooked or deemed insignificant. These symptoms often include bloating, fluid retention, unintentional weight gain, and vaginal dryness. Additional symptoms may later develop, including migraines, insomnia, and unstable blood sugar levels. Mood changes, depression, and anxiety attacks sometimes develop as these hormone levels continue to decrease. These symptoms should be reported to a doctor for further medical evaluation.
Untreated low progesterone levels may begin to cause moderate to severe health problems. There is a higher risk of heart disease, high blood pressure, and stroke when the body is deficient in this important hormone. Certain forms of cancer, especially those involving the reproductive system, may be related to low levels. The development of fibroid tumors in the uterus or a variety of menstrual problems are common as well. Fertility issues and frequent miscarriages are possible effects of this type of hormone imbalance.
Blood tests are often ordered by the treating physician when low progesterone levels are suspected. Once accurately diagnosed, the doctor will work with the patient to develop an appropriate plan of treatment. Hormone replacement therapy is often used, although some women may be concerned about potential health risks associated with long-term use of hormone replacement therapy. This type of therapy is believed to be associated with an increased risk of developing certain forms of cancer, especially in women who have a family history of reproductive cancers.
Dietary changes may be useful in increasing the levels of progesterone in the blood. Some foods which are thought to be the most beneficial include fruits, vegetables, and low-fat meat products. Dietary supplements may be recommended for some women, although any method of treatment should be discussed with a doctor. Regular exercise may also help to raise these hormone levels in women who are healthy enough for exercise.


By: Martinan

Depression can be a sign of low progesterone.

By: Barabas Attila

Low progesterone can cause hair loss.

By: picsfive

Women with low progesterone may suffer from menstrual abnormalities.

By: Monkey Business

Low progesterone may cause miscarriage in pregnant women.

By: logos2012

Untreated low progesterone levels may cause high blood pressure.

By: MediablitzImages

Low progesterone levels can cause migraines and increase blood pressure.

By: Creativa

Mood swings may occur as a result of low progesterone levels in women.

By: blueringmedia

Low progesterone levels may lead to cancer of the female reproductive system.