What are the Functions of the Muscles in the Human Body?
The muscles in the human body perform several important functions. Their primary function is movement, both voluntary and involuntary, and they also support the body, helping to maintain posture. Healthy, strong muscles also stabilize the body's many joints and determine overall body strength. An additional function is to generate heat as a byproduct of other processes.
The most obvious function of muscles is movement. Voluntary movement involves a conscious effort on the part of the individual, and examples include walking, bending, twisting, and lifting. It also includes fine motor movements, such as writing or playing an instrument. The type of muscle usually responsible for voluntary movement is called skeletal; it is striated muscle that has a banded or striped appearance under a microscope. Skeletal muscles are attached to the bones and produce locomotion by contracting, or tightening, and relaxing.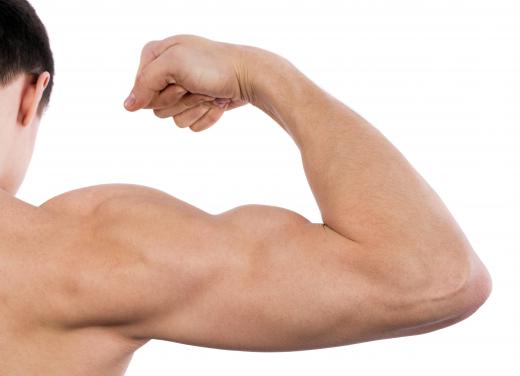 The other type of movement is involuntary, and it occurs automatically. Examples include breathing, the movement of food through the digestive system, and the beating of the heart. These movements occur without any effort from the individual, and many of them sustain life and continue if the person is asleep or unconscious. Various signals control these involuntary actions, and the muscles that perform these movements are often smooth in nature, except for the striated cardiac muscle.
Another function of the muscles in the human body is support. The skeletal muscles are constantly working to support the body and help to maintain posture, whether a person is sitting or standing. The muscles also support, stabilize, and strengthen the joints by holding the bones in proper position, especially in areas where the parts of a joint do not fit together closely, such as the shoulders and hips. The skeletal muscles also are vital in determining overall body strength and the ability to perform various physical tasks. Maintaining strong muscles is helpful for general health and well-being.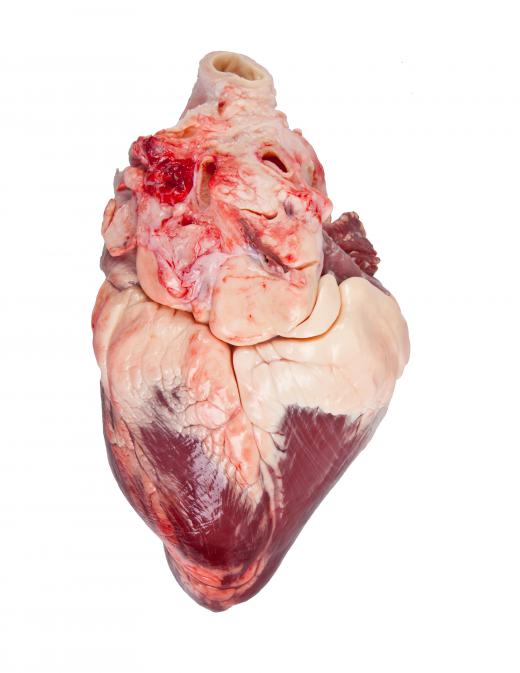 The muscles are also important for the maintenance of the correct body temperature. As the muscles consume nutrients to provide power for movement, some of the energy creates heat — it is estimated as much as 75% of the energy produced escapes this way. Considering that skeletal muscle comprises a large percentage of total body mass, the amount of heat generated is significant and plays an important role in maintaining a healthy temperature.
AS FEATURED ON:
AS FEATURED ON:

By: Sergey Lavrentev

Maintaining strong muscles is beneficial for overall well-being.

By: Innovated Captures

Skeletal muscles maintain posture, even while sitting.

By: digitex

Involuntary muscle movement keeps the heart beating.

By: Christopher Howey

A person's muscles comprises a large percentage of their total body mass.