What Are the Most Common Causes of Morning Phlegm?
The most common cause of morning phlegm is postnasal drip, which occurs when excess mucus drips down to the throat or back of the nose. Postnasal drip canbe caused by many factors that range from minor to serious. Minor causes of postnasal drip include allergic reaction, irritation from airborne materials in the environment or nonallergic, noninfectious rhinitis. More severely, postnasal drip can lead to morning phlegm in cases of chronic sinusitis, asthma and chronic obstructive pulmonary disease (COPD). While decongestants, nasal sprays and nasal washes can help ease the minor causes of phlegm, the more serious conditions will normally require a physician's care.
Airborne substances in an individual's sleep environment can cause an allergic reaction or irritation. An individual's personal allergies should be taken into account and the environment should be explored for any possible irritants. Sleeping with one's mouth open can also increase the likelihood of inhaling and compiling a buildup of debris in the nasal passages.
Nonallergic, noninfectious rhinitis is defined as inflammation of the internal airways of the nose that is not caused by an allergen or a viral or bacterial infection. In most cases, this type of rhinitis lingers after a cold or sinusitis. It is generally benign and will normally pass on its own.
Sinusitis by itself is defined as inflammation of the sinuses, usually due to allergy or viral infection. In rarer cases, growth of bacteria within an already inflamed and mucus-filled nasal passage can cause bacterial infection, and all of the aforementioned situations can cause morning phlegm. Chronic sinusitis is a case of sinusitis lasting more than eight weeks. It is typically more serious and requires extensive medical testing to generate a conclusive diagnosis regarding the cause.
Asthma is characterized by the chronic inflammation of an individual's airways and can be caused by a variety of environmental and genetic factors. Often times, individuals with asthma are more sensitive to environmental irritants, including cold air. This may not only cause the airways to restrict, but can also result in excessive mucus production. Some individuals who suffer from asthma may be especially prone to this during the night, making them more disposed to morning phlegm.
COPD is a lung disease that involves bronchitis and emphysema, two conditions often seen alongside each other. Both diseases tend to lead to a narrowing of the airway in the lungs as well as a significant increase in mucus production, both of which tend to exacerbate the other. These conditions are commonly seen in smokers and often require extensive medical treatment to control.
Nasal washes can aid in removing phlegm and debris from the nose, providing at least temporary relief if the postnasal drip is caused by an airborne substance in the sleep environment. If the drip is caused by an inflammation, a decongestant or nasal steroid spray can provide relief, but must usually be used routinely. Morning phlegm that is indicative of a more serious medical condition will usually require attention from a physician in order to be properly treated.
Is Morning Phlegm Normal?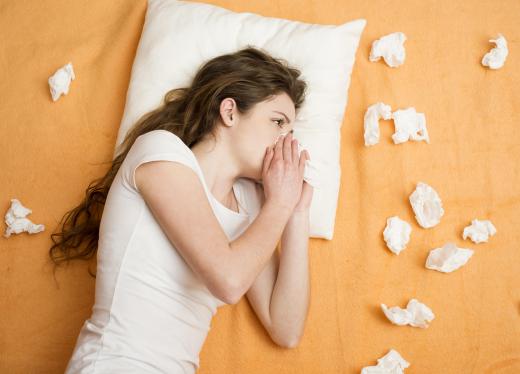 The body naturally produces phlegm to protect itself from infection. Phlegm is created by the throat and lungs to filter the air entering the airways. It also helps to keep the tissue in the nose, throat, and lungs hydrated. The respiratory system makes about 1 liter of phlegm and mucus each day in a healthy adult. Bodies can create even more phlegm when fighting a cold or infection or reacting to an allergen.
It is normal to experience morning phlegm occasionally. However, if you are coughing up phlegm regularly, it may be time to consider what is causing an excess of phlegm in your lungs.
Why Do I Cough Up Phlegm Every Morning?
Coughing up phlegm every morning can be a sign that you may be experiencing a reaction to an irritant, allergen, infection, or another condition. If you are coughing up phlegm every morning, consider these causes:
Postnasal Drip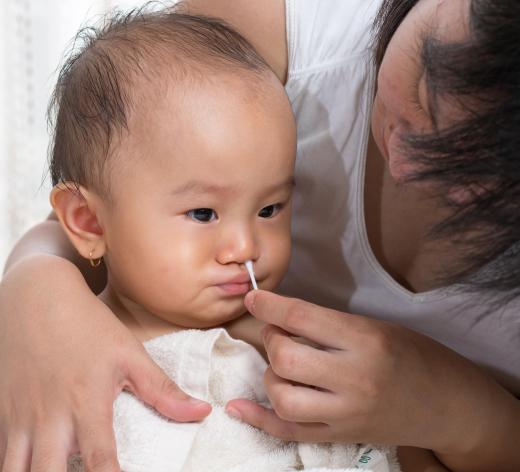 Postnasal drip is the most common cause of a cough with phlegm in the morning. The nose produces mucus to filter air into the lungs. It filters viruses, allergies, dust, and chemical irritants. When it encounters irritants, the nose responds by making more mucus. This thin, runny mucus can drip down the back of your throat, especially at night, and cause you to cough up phlegm in the morning.
Postnasal drip can be temporary or chronic. Temporary postnasal drip may occur when you have a cold, flu, or sinus infection. As soon as the virus or infection passes, the phlegm and associated symptoms will usually disappear. However, postnasal drip is considered chronic when it persists for three months or longer.
Allergies
Allergies are the body's immune response to foreign substances. These foreign substances are not typically harmful to humans. Still, an individual with allergies has an immune system that will create antibodies to fight against this substance. This reaction can affect your airway, sinuses, and other areas of your body.
Many symptoms are associated with allergies, such as itchy or watery eyes, sneezing, congestion, and coughing. Airborne allergens typically cause allergies that impact the airway and sinuses. These airborne allergens include dust mites, pollen, and pet dander. Coughing with phlegm could be a sign that you have allergies.
Asthma
Asthma is a condition that is characterized by the inflammation of the airways. Individuals with asthma have small tubes in their airways that narrow when encountering irritants; this increases phlegm in the lungs. Along with coughing and a feeling of tightness in the chest, asthma can cause people to produce excess phlegm. Some asthma irritants, or triggers, include pollen, dust, animal fur, and smoke. Dust mites and animal fur are commonly found on bedding, which may explain why some individuals with asthma may cough up phlegm in the morning.
Gastroesophageal Reflux Disease (GERD)
Gastroesophageal reflux disease (GERD) occurs when the acid in the stomach flows up the esophagus to the throat. The stomach acid irritates and inflames the esophagus lining in the process. Some common symptoms of this condition are heartburn, excessive mucus and phlegm, coughing, and a sore throat. The irritation associated with acid reflux often occurs at night due to the body's position. It is common for individuals with GERD to cough with phlegm in the morning if they are untreated.
How To Get Rid of Phlegm in the Morning
Here are some tips to control or loosen up morning phlegm at home:
Drink plenty of hydrating fluids. Keep your body hydrated by drinking a lot of water and other hydrating fluids. Avoid drinks that cause dehydration like coffee, energy drinks, soda and alcohol. 
Use a cool-mist humidifier at night when sleeping. Humidifiers add moisture to the air and prevent irritation to your nose, throat and lungs. Alternatively, you can take a steamy shower to keep your airways moisturized. 
Check your heating and cooling system air filters. Make sure they are clean and replaced regularly. This will help filter dust, allergens, and other pollutants from irritating your sensitive tissues and increasing phlegm production. Consider using an air purifier if you think an allergen or irritant causes your phlegm.
Sleep with a wedge-shaped pillow. Sleeping in an elevated position can be helpful for individuals with acid reflux issues. Alternatively, place a block under the head of your mattress to elevate your head.
Avoid smoking or vaping any substances. Smoke is an irritant to the respiratory system and can create more phlegm. 
Contact your doctor if your cough with phlegm persists for several weeks. You should also contact your doctor if your phlegm is green or yellow, if your phlegm contains blood or if you have a fever.
AS FEATURED ON:
AS FEATURED ON:

By: jovanmandic

Postnasal drip caused by allergies may cause morning phlegm.

By: gpointstudio

Chronic sinusitis may cause morning phlegm problems.

By: Sinisa Botas

Nasal washes may help treat morning phlegm problems.

By: hartphotography

Coughing may help rid the respiratory system of phlegm.

By: Halfpoint

Airborne substances in an individual's sleep environment may cause nasal irritation.

By: aseph

Individuals with asthma may be more susceptible to morning phlegm.