What are the Most Common Causes of Nausea and Weight Gain?
Nausea, which is the queasy sensation that makes a person feel the urge to vomit, is often caused by pregnancy, stress, overindulgence, and certain medications. Weight gain may also be coupled with nausea and make the situation worse. Determining the cause of the nausea and weight gain helps medical professionals decide on a course of action to eliminate the symptoms and get the patient back to normal.
The most common cause of these symptoms is pregnancy. During pregnancy, the mother will gain weight to support the growing fetus. Pregnant women often experience morning sickness, especially early in the pregnancy. As the fetus grows, pressure is placed on the stomach, diaphragm and other upper body areas. The pressure may cause the mother to experience reflux, heartburn, trouble breathing, and nausea.
Over-the-counter medications such as chewable antacid tablets or eating smaller more frequent meals to space out digestion often help reduce the nausea. For more serious nausea, prescription medications may be necessary. Some amount of weight gain is expected during pregnancy but excessive weight gain may be the result of gestational diabetes. Tests are offered during the second trimester to determine if the mother has the condition. If the test results are positive, the doctor will require the mother to follow a diabetic diet until the pregnancy is over.
Stress is another common factor in nausea and weight gain. When a person has trouble dealing with work, personal, or financial problems, she will often overeat, which results in weight gain. Stress may also make a person nervous, which can cause nausea. Addressing the cause of stress should help her reduce the amount of stress she is experiencing and reduce the symptoms. Counseling, changing jobs, or leaving unhealthy relationships are common ways to reduce stress-related symptoms.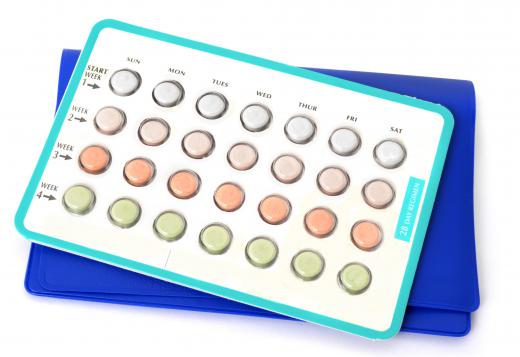 Overindulgence is a fairly common cause of nausea and weight gain and should be avoided. Excessive alcohol consumption will often cause a person to feel terrible for several hours as the alcohol works its way through the bloodstream. Chronic excess alcohol consumption may also cause weight gain due to the high amount of calories being consumed while drinking. Overindulgence of food, especially fatty or greasy foods, can cause weight gain and nausea. By limiting how much of these types of foods are eaten at a given time and limiting the frequency of what is eaten, stomach problems and weight gain can be avoided.
Certain medications also have been known to cause these problems. Common medications such as birth control pills and blood pressure medications may require changes in dosage to eliminate the symptoms. Taking the medications after eating a meal may reduce feelings of nausea but patients who are also suffering from weight gain need to consult a medical professional to determine if a change in the medication is necessary.
AS FEATURED ON:
AS FEATURED ON:

By: Martinan

Pregnancy is a common cause of nausea and weight gain.

By: Rostislav Sedlacek

Overindulgence is a common cause of nausea and weight gain.

By: Kimberly Reinick

Birth control pills can sometimes cause nausea and weight gain.

By: gpointstudio

Severe migraines might also cause nausea.

By: zea_lenanet

Chronic stress hampers the body's ability to fight off disease.

By: bruno135_406

Blood pressure medications may cause nausea and weight gain.

By: 9nong

Stress can trigger imbalanced hormones, which may lead to nausea, and weight gain.

By: pathdoc

Nausea is a sensation that generally occurs before an individual vomits.