What are the Most Common Fungal Infection Symptoms?
The most common fungal infection symptoms include itching, skin rash, peeling skin, redness, chafing, and inflammation. A fungal infection of the skin may include athlete's foot, jock itch, ringworm, and yeast infections. Though the symptoms are unpleasant, most can be remedied quickly with medication and behavior modification.
Athlete's foot is caused by a fungus that feeds on the tissue of hair and toenails. The dead skin cells attract the fungus and once a person is infected, the most common symptoms they will experience are itching and burning. Athlete's foot sufferers may also see redness or blisters around the infected area and, in advanced cases, there may also be peeling and cracking of the skin on the foot.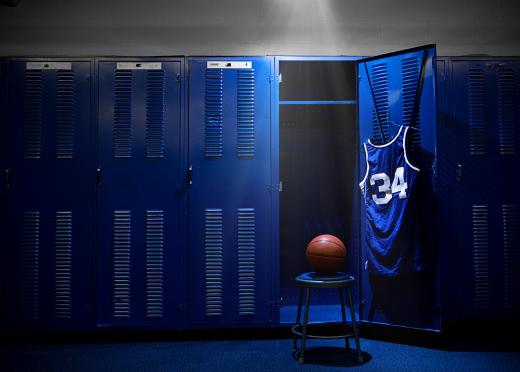 Athlete's foot treatment includes both a topical and oral anti-fungal medication along with daily application of medicated foot powder to keep the area dry. Since the fungus prefers a moist, warm environment, the doctor will typically advise the patient to clean and thoroughly dry the feet every day and avoid contact with public areas such as locker rooms or swimming pools without wearing some sort of sandals. Sandals allow the feet to breathe and also keep them away from any fungus that may be present on the floors or in the showers.
Jock itch is caused by the tinea fungus and common fungal infection symptoms include chafing, redness, itching, and a rash. Jock itch occurs in the groin and anal area but may also spread to the upper thighs and buttocks in advanced cases. The tinea fungus lives in moist warm areas, which is why it prefers the crevices such as the juncture of the leg, underneath the penis, and between the buttocks.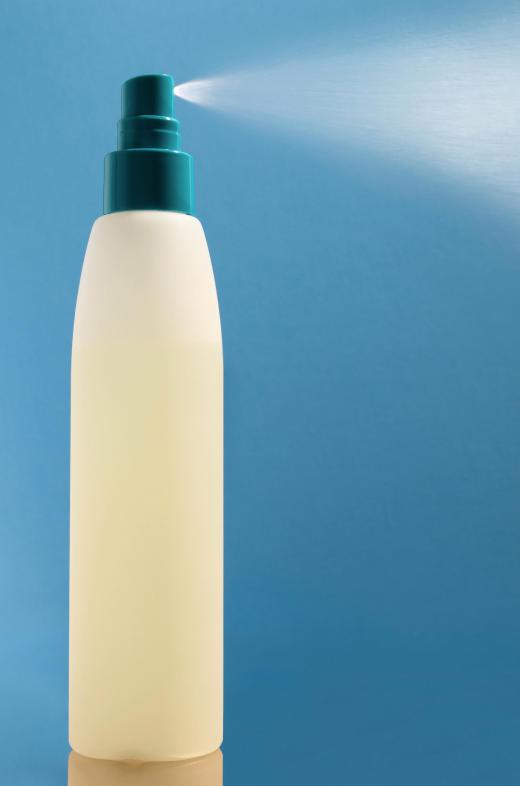 Jock itch treatment involves daily showering and keeping the infected area dry. Topical creams or sprays should also be applied daily to kill the fungus. Infected undergarments along with towels, sheets, and blankets should be washed and dried to kill any remaining fungus.
Ringworm is actually not a worm, but a fungus, and common symptoms include a red circular sore and dry scaly skin around the infected site. Ringworm is contagious and most often spread through animals to people. The fungus is sometimes present in soil where animals have defecated, so shoes should be worn when walking outside. Topical anti-fungal creams usually solve the problem but more severe cases may require an oral prescription.
Yeast infections are also caused by the Candida fungus and common fungal infection symptoms include rashes, itching, burning, bumps, and odorous discharge. There are several types of yeast infections and they may affect skin folds, nail beds, the inside of the mouth, and the vagina. For skin yeast infections, topical medications are typically prescribed. Patients with mouth-related yeast infections may have a medicated mouthwash or oral medications. Vaginal yeast infections are often treated with creams and medicated suppositories.
AS FEATURED ON:
AS FEATURED ON:

By: Brocreative

Athlete's foot can be contracted by walking barefoot in locker rooms.

By: quayside

Itching, redness and skin rash are common symptoms of fungal infection.

By: AlexOakenman

Topical sprays can be applied daily to kill the fungus associated with jock itch.

By: maska82

Athlete's foot is one of the most common types of skin fungus.

By: adam88xx

A thickened and discolored toenail is likely a sign of a fungal infection.

By: Burlingham

Penile yeast infection is considered a fungal infection of the skin.

By: Monkey Business

A vaginal yeast infection may cause intense itching and odorous discharge.

By: Alliance

Applying tea tree oil to the nails can be an effective treatment of nail fungus.

By: mettus

Wearing a breathable shoe, like a sandal, can help treat a foot fungal infection.