What are the Most Common Letrozole Side Effects?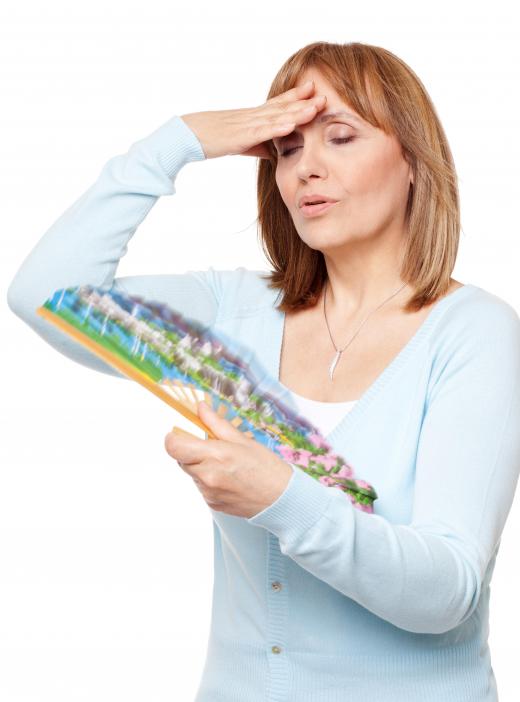 Letrozole is used in the treatment of women who have been diagnosed with breast cancer. The medication works by lowering the amount of estrogen produced in the body, so some of the letrozole side effects can be associated with this change in hormone production. Hot flashes, weight gain, and sweating spells are all commonly associated with taking the medication. Bones may also become brittle and more likely to break.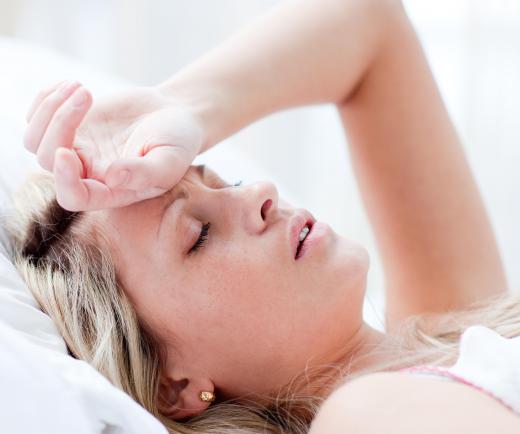 When women first starting the medication, the development of mild letrozole side effects is not uncommon. Some of these, such as hot flashes, mirror the effects of menopause. Other common side effects that are generally not cause for alarm include fatigue, muscle aches, headaches, hair loss, or swelling of the extremities. The individual may also feel tired and fatigued, but suffer from insomnia during the night. These side effects are generally mild enough that they do not cause the individual to stop taking the medication.
Other common and generally mild letrozole side effects include nausea and a flushing of the face. Pain similar to that from arthritis can also develop, along with a loss of appetite and an overall sense of exhaustion. Flu-like symptoms such as a cough, fever, chills, and drowsiness can also be common. For some, these symptoms fade as the body adjusts to the medication.
Some individuals can suffer from an allergic reaction when taking the medication for the first time. These letrozole side effects can range from mild to severe, and usually result in the individual being taken off the drug. An allergic reaction can interfere with breathing, manifest with a dry, itching sensation in the throat or chest, and may or may not include the development of a rash.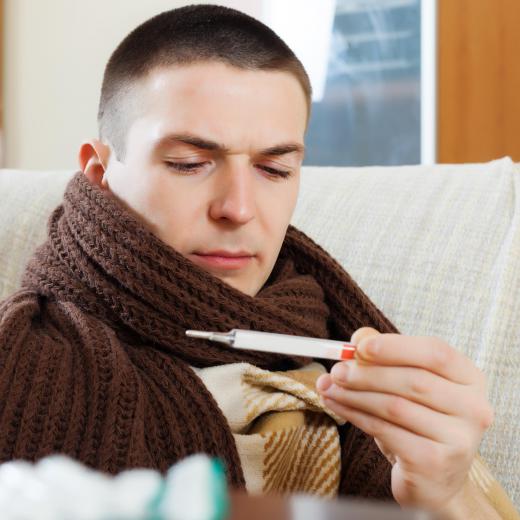 With the lessened estrogen production, there may also be changes in mood or personality. This generally includes suffering from periods of depression or unexplained feelings of anxiety that may or may not be made worse by the disruption of sleep. An individual may have insomnia or wake repeatedly throughout the night, and suffer from periods of excessive sweating at night.
Some individuals have suffered from severe letrozole side effects when taking the medication. For some, the medication has interfered with the cardiovascular system and caused blood clots leading to a heart attack. There may also be difficulty breathing or speaking, numbness or a painful swelling of certain areas of the body, jaundice, or dizziness that may lead to a loss of consciousness. While these symptoms are less common, they are of greater concern than others and should be discussed with a medical professional.


By: Ana Blazic Pavlovic

Hot flashes may be a side effect of Letrozole.

By: WavebreakMediaMicro

Letrozole may cause fatigue in some individuals.

By: Photographee.eu

A person taking letrozole may experience anxiety, sleep disrutpions, or insomnia.

By: mario beauregard

An overall sense of exhaustion may be a side effect of letrozole.

By: JackF

Letrozole side effects may include fever and chills.

By: Gabriel Blaj

Letrozole side effects may include nausea.

By: prudkov

Letrozole may cause hair loss.