What Are the Risks of Combining Alcohol and Citalopram?
Patients taking the SSRI citalopram for issues such as depression, anxiety disorders, and eating disorders are typically encouraged to avoid alcohol use, as the combination of the two can lead to several issues. For those with depression, combining alcohol and citalopram can actually worsen their condition. Drinking can also worsen certain side effects of citalopram, like dizziness or drowsiness, which can in turn make certain activities risky. In some cases, people take citalopram to treat alcohol dependency, so drinking while taking it defeats the purpose. Some patients also report that the negative effects of an alcohol hangover are intensified when they use the two together.
Combining alcohol and citalopram can be especially problematic for patients taking the drug for depression. The two drugs affect the same chemicals in the brain, and using both at the same time can actually worsen depression because of this. This can therefore undermine the reason a person was using citalopram in the first place.
Certain side effects that can be experienced when using citalopram can be made worse by drinking alcohol. Many patients feel drowsy, confused, or lightheaded when they take the medication, and drinking can intensify that reaction. Feeling sleepy or dizzy can make it dangerous for patients to engage in activities like driving, and increasing these sensations only increases the risk. If the person's ability to concentrate or comprehend information is affected, he or she may be more likely to make poor decisions while under the influence of the two drugs.
One of the issues for which citalopram is prescribed is the treatment of alcohol dependency. For patients in this situation, the goal of treatment with this drug is to help them overcome abuse of alcohol. Therefore, combining alcohol and citalopram is a risk for them simply because it means they are undermining their treatment plan. These patients may wish to consult with their doctor to see if another course of treatment would work better for them.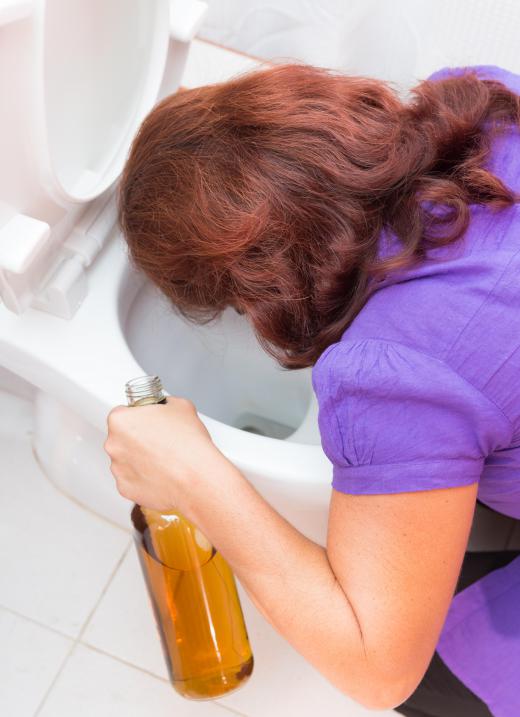 Drinking too much alcohol often leads to a hangover, with associated symptoms like headache, nausea, and shakiness. When alcohol and citalopram are combined, some patients find that their hangovers are much more intense the following day. This may be due to the intensifying effects the two have on each other, or because some of the side effects that can be experienced with citalopram are similar to those felt with a hangover.
AS FEATURED ON:
AS FEATURED ON:

By: digitex

Alcohol can worsen symptoms of depression.

By: WavebreakmediaMicro

Certain side effects of taking citalopram may be made worse by drinking alcohol.

By: kmiragaya

Combining alcohol and citalopram may lead to a more intense hangover the next day.

By: themalni

Citalopram is also marketed and sold under the brand name Celexa.

By: oporkka

Citalopram is known to cause drowsiness, and alcohol can amplify this side effect.