What are the Side Effects of Probiotics?
Probiotic side effects are uncommon, and most people can use them without experiencing any adverse effects. Some people do get flatulence and minor stomach discomfort when they first start to use products containing them, but this typically stops as the body adjusts. Very rarely, probiotics cause infections or extreme immune system responses, but this usually only happens in people with compromised immune systems. Clinicians use antibiotics to treat rare side effects when they occur.
Digestive Problems
Flatulence is a harmless, if potentially embarrassing, and uncommon side effect associated with probiotics. The natural digestive process involves bacteria breaking food down and producing sulfur-containing gas as a byproduct. Consuming probiotics adds more bacteria to the digestive tract, which can increase gas production. People who eat foods high in sulfur, such as asparagus, cauliflower, and Brussels sprouts, tend to experience more gas than others.
Sepsis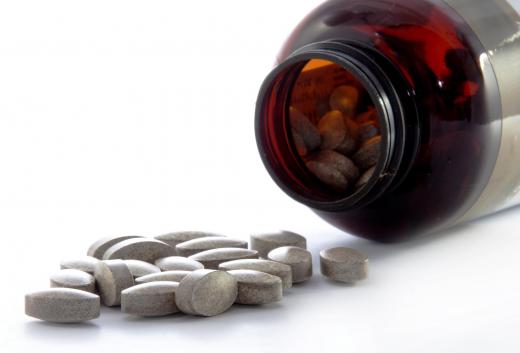 Lactobacilli and bifidobacteria are the two most commonly used probiotic strains, and although they're normally safe, they can be risky for certain groups of people, including those who have reduced immunity. There have been rare cases of lactobacilli ingestion resulting in an extreme immune response known as sepsis. This occurs when the body mistakes these microorganisms for invasive species and releases chemicals to ward them off, which triggers inflammation throughout the body.
Bacteremia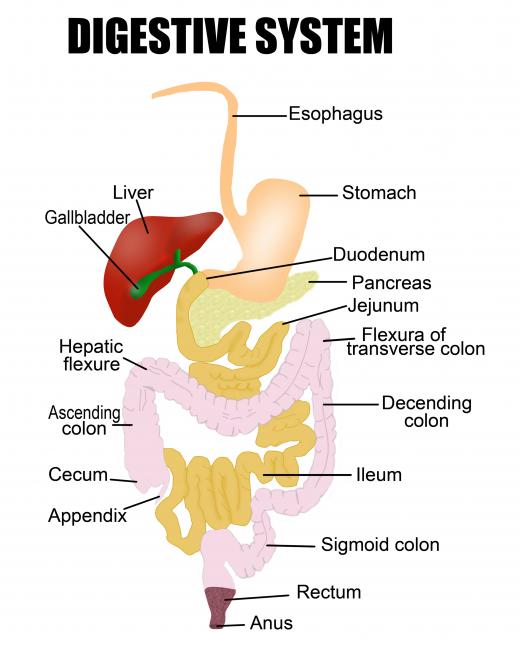 Bacteremia, which is sometimes called blood poisoning, is another extremely rare side effect that people with reduced immunity are susceptible to. Normally, blood is a sterile environment, carrying oxygen and nutrients to all cells and tissues. The intestinal tract acts as a barrier, preventing bacteria from entering the bloodstream and infecting other parts of the body. When people with compromised immune systems ingest probiotics, there is a small possibility that these microorganisms can enter the bloodstream. Bacteremia is an extremely serious condition, and can be fatal. Infants, the elderly, and those with a compromised immune system from a disease like HIV or a treatment like chemotherapy are most at risk for this complication.
Preventing Side Effects
It's often possible for healthy people prevent flatulence and stomach pain from probiotics by starting with a small amount, usually half the recommended dosage. This helps prevent an immediate and drastic change to the intestinal environment, which must remain balanced. Gradually introducing the good bacteria gives the body time to adjust, which greatly reduces the risk of discomfort. Some people accidentally overdo it when starting out because they're unaware that this bacteria is naturally found in fermented foods such as yogurt, milk, soy beverages, and miso, so it's important for people to consider their entire diet when starting to take them.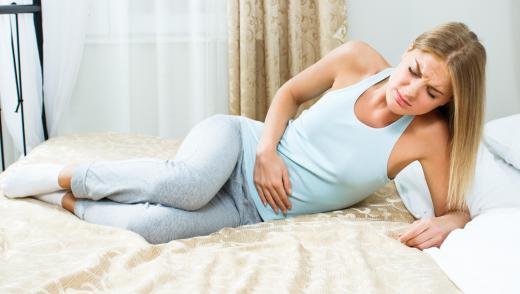 Using probiotics from a reputable source is also important, since their production is not always closely regulated. If in doubt, it's best for individuals to ask a healthcare provider which one to use. Additionally, people taking supplements should let their healthcare providers know, just to be safe, and immunocompromised people should consult with a medical professional before using them.
AS FEATURED ON:
AS FEATURED ON:

By: nebari

Digestive problems such as gas can be a side effect of probiotics.

By: compuinfoto

Probiotics are often taken in supplement form.

By: Balint Radu

Probiotic supplements can aid digestive health.

By: JackF

Probiotics are found in foods like yogurt.

By: inesbazdar

Probiotic milk can allow individuals who are lactose intolerant to consume dairy products without getting sick.