What Are the Signs of an Aloe Vera Allergy?
Signs of an aloe vera allergy include irritated, red, or inflamed skin, rash, or a burning sensation in the area of where the aloe vera was applied. In addition to allergic reactions, aloe vera can cause other symptoms that are not necessarily the result of an allergy to aloe vera, but a side effect of ingesting it. Nausea, vomiting, and diarrhea can occur when aloe has been ingested, even in small amounts. When allergic reaction or gastrointestinal symptoms occur, a physician should be notified who can recommend treatment to reduce the effects.
An aloe vera allergy can be quite severe in certain people. This typically occurs when aloe vera is injected or taken orally, rather than used as a topical preparation on the skin. Signs of a severe allergy to aloe vera include low blood sugar and an electrolyte imbalance. Low blood sugar can cause lightheadedness, dizziness, shaking, and sweating. Replenishing glucose stores with juice, candy, or table sugar can often bring up blood sugar levels and eliminate symptoms.
People who have allergies to onions, garlic, or tulips may have a propensity towards an aloe vera allergy. Certain people who use aloe topical preparations for prolonged periods of time may develop an aloe vera allergy that includes symptoms such as eczema and hives. As with many allergic skin reactions, treatment can include over-the-counter antihistamine medications. These medications, although effective in relieving inflammation and itching, can cause significant drowsiness, dizziness, and confusion. They should never be taken when driving is anticipated or when operating dangerous machinery.
Aloe juice is sometimes taken to alleviate the effects of constipation. People should discuss this method of treating constipation with their primary physicians who can warn them of side effects that can occur when aloe juice is consumed. Drinking aloe for constipation can actually increase symptoms of abdominal cramping and bloating. In addition, it can cause severe diarrhea, which if prolonged, can even lead to dehydration.
Although aloe vera is considered safe when it is added to commercial products such as lotions and gels, consuming it in its raw form may not be prudent. It is not considered harmful, however, to use a small amount of aloe gel that has been extracted from the plant to put on a burn or other minor skin irritation. Aloe gel should not be rubbed into large areas of the skin and it should never be applied to cuts or broken skin.
Aloe Vera Allergy Treatment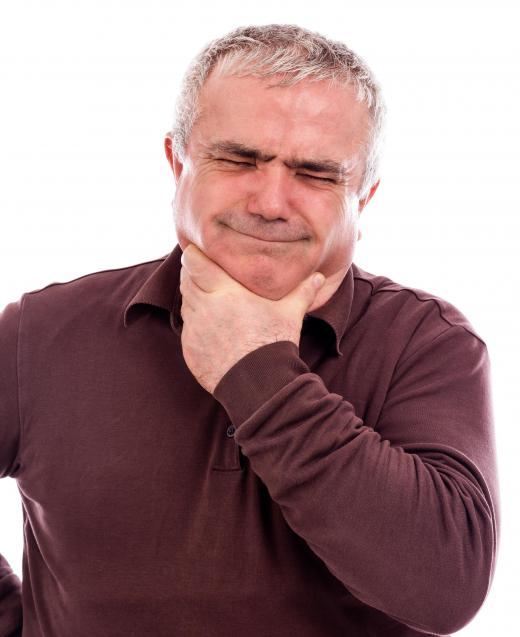 An allergic reaction to aloe vera may be uncomfortable, but there are ways to soothe any issues. Generally, any negative response to aloe vera is most likely contact dermatitis. Start with cleansing the affected area with mild soap and lukewarm water to treat this condition. Stop using the aloe vera altogether if you have determined that you are allergic to it.
Try applying petroleum jelly or anti-itch products. These include calamine lotion and hydrocortisone cream to help soothe the area. If you feel it's necessary, you can also take an antihistamine to help with itching.
How To Know If You Are Allergic To Aloe Vera
If you are allergic to aloe vera, it will usually present as contact dermatitis. Generally, this is irritant contact dermatitis instead of allergic dermatitis. It is a skin condition that causes several skin issues. These can include:
hives
redness
itching
swelling
nausea
The severity of the symptoms depends on how allergic you are to the substance. You should always do a patch test if you are not familiar with a product or ingredient. To do this, place a small amount of the substance on an inconspicuous area of your body. Usually, people use the inside of their elbow. Symptoms of putting on aloe vera are slightly different than the symptoms present when consuming it.
In some cases, you may have a more severe reaction. If you have any further issues, consult a healthcare professional. You may have an allergy you were not aware of, and a doctor can give you advice on how to take care of it.
Why Am I Allergic To Aloe Vera?
While it is rare to have a true aloe vera allergy, some people are allergic to the plant. Their symptoms may range from mild to severe and varies from person to person. In many cases, it is not an allergy to the aloe itself but to the ingredients included if not using pure aloe vera. Be aware of other components along with aloe vera, like fragrance or other irritating substances.
You may be allergic to aloe vera because of a skin condition or if you have sensitivities to other plants in the aloe family. These include garlic and onions. Also, the leaves of the aloe plant contain latex. If you have a latex allergy, touching aloe plants could cause an allergic reaction. A latex allergy can cause allergic contact dermatitis.
Keep in mind that there are over 300 species of the aloe plant. You may be allergic to one type but not another. They all have slightly different properties. The extraction process of aloe is also essential to note and can affect how you react to it.
If you are unsure if you have a true allergy to aloe vera, try using the pure, organic type. Since the plant is supposed to be soothing and help with irritation, pure aloe should help. If it does not, you may have an allergy to the substance, and you should avoid it.
AS FEATURED ON:
AS FEATURED ON:

By: ampyang

Signs of an aloe vera allergy may include a rash in the area where the aloe vera was applied.

By: Africa Studio

Individuals who are allergic to onions are likely to also be allergic to aloe vera.

By: volff

Aloe vera cream.

By: jinga80

Itching that is accompanied by other symptoms such as a swollen face or neck should be addressed by a doctor immediately.

By: sframe

Increase abdominal cramping and bloating may be a sign of an aloe vera allergy.