What Are the Symptoms of a Cucumber Allergy?
Symptoms of a cucumber allergy can range from mildly inconvenient to potentially life threatening. In most cases, those who are allergic have mild local symptoms, such as redness around the mouth, skin reactions, or itchy, watery eyes. Sometimes, gastrointestinal symptoms, such as nausea or stomach pain, may occur as a result of consuming this food. In the most severe cases, the face and throat may swell so much that breathing becomes difficult or even impossible. Any specific questions or concerns about a possible allergy should be discussed with a doctor or other medical professional.
A medical condition known as oral allergy syndrome is the most common presentation of a cucumber allergy. When the raw cucumber touches the face or is eaten, a red rash may surround the mouth or even develop inside it. This rash often causes itching or discomfort, and it may be accompanied by itchy, watery eyes, runny nose, and sneezing. As the cucumber is related to ragweed, those with an allergy to ragweed carry a higher risk of having a reaction to cucumbers.
It is also closely related to a latex allergy, so people who are allergic to latex may be advised to avoid eating cucumbers. Many people who exhibit an allergy to cucumbers may also be allergic to foods such as melons or bananas. When any of these foods are peeled or cooked, the risks of experiencing allergic symptoms are diminished.
Skin reactions are relatively common signs of a cucumber allergy. Some people may break out into an itchy rash when a product containing cucumber touches the skin. Many cosmetic products contain this vegetable as an ingredient, so those with this type of allergy should read labels carefully. When the cucumber is eaten, a rash may develop all over the body. This rash may present as hives or have more of an eczema-type appearance.
More severe symptoms of an allergy may include extreme nausea or stomach pain, and in some cases, blood pressure may drop to dangerous levels. If these symptoms are accompanied by black or bloody vomit or diarrhea, the sufferer should consult a healthcare professional immediately. Anaphylaxis is a medical term used to describe a severe and potentially fatal type of allergic reaction that may cause symptoms such as chest pain, difficulty breathing, or facial swelling. If this condition is not treated immediately, permanent brain damage or even death is possible within a matter of minutes.
Food allergy is an immune response of the body to certain foods. Even minimal amounts of the allergy-causing food trigger immune reaction that may even cause life-threatening conditions such as anaphylaxis.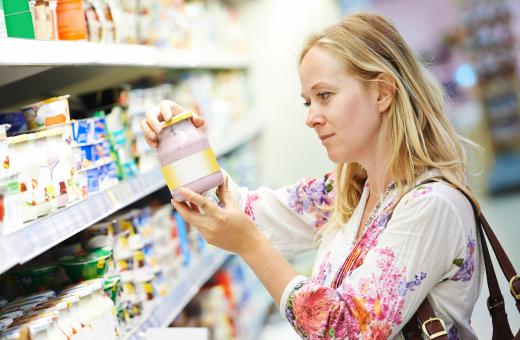 Food allergies are common in children. Approximately 32 million Americans, of which 5.6 million children under 18, have allergies to a specific food. An allergic response to food items is characterized by skin rash, difficulty breathing, eye problems, etc.
Food Allergy Vs. Food Intolerance
Many times people confuse food intolerance with food allergy. Food intolerance is a body's reaction to food but is mild and mostly limited to the digestive system. Food allergy, however, can trigger a range of symptoms that could be mild to severe or life-threatening. Cucumber allergy is not a food intolerance. It can have serious consequences.
Cucumber Allergy
Cucumber allergy falls under the category of food allergies. When an allergic person consumes cucumber, the immune system responds by releasing the IgE antibodies, i.e., IgE-mediated allergy. A 76-year-old woman reported vomiting, dizziness, itching, and thoracic erythema (skin rash on chest) 5 minutes after eating cucumber. Investigation revealed an IgE-mediated cucumber allergy in the patient.
Even cucumber cultivation can cause food allergies. Workers in a cucumber greenhouse showed allergic symptoms, i.e., runny nose, sneezing, and red/itchy swollen skin at the beginning of the job. The symptoms increased to shortness of breath and cough gradually. This indicates that allergic symptoms can worsen if left untreated.
Oral Allergy Syndrome
Oral allergy syndrome is also known as pollen food allergy syndrome. Oral allergy syndrome is triggered in response to celery, peaches, and oranges. 
However, patients with ragweed allergy also show symptoms of OAS. A study highlighted cucumber, celery, carrot, and watermelon cross-allergenicity. It concluded that veggies and fruits possessed shared antigens which accounts for similar allergic responses.
Oral allergy syndrome symptoms appear shortly after consuming the allergen food. It manifests itself as burning sensations on the lips/mouth. Itching and red rash may accompany the burning sensations. Perioral erythema (redness around the mouth) and generalized urticaria (itchy rash on the skin). 
Patients diagnosed with oral allergy syndrome should be treated early as the symptoms can progress to systemic symptoms. 8.7% of patients showed systemic symptoms, and 1.7% of patients went into anaphylactic shock.
How To Prevent Cucumber Allergy?
Topical skin creams made from cucumber effectively bleach and moisturize the skin but can trigger an allergic response. A rash may develop all over the body when the cucumber is eaten. This rash may present as hives or have more of an eczema-type appearance.
The best way to avoid such a reaction is to check the ingredients of your skin creams and various other used products. Make sure none of them contain anything made from cucumber. 
Cucumber Allergy Management
Injection-specific immunotherapy is a treatment modality in which small amounts of the allergen are injected into the patient to improve the body's tolerance against the specific allergens. This desensitization technique has shown promising results in the management of cucumber allergy.
A 34-year-old woman allergic to fennels, melons, and cucumbers was injected with birch pollen extracts. The immunotherapy treatment lasted for 36 months, after which the patient showed significantly reduced allergic symptoms after consuming fresh cucumber.
In another study, a patient was treated with subcutaneous injection immunotherapy (SCIT) with birch pollen extracts. The study concluded this treatment modality is effective for pollen-food allergy syndrome (oral allergy syndrome).
Can Cucumber Allergics Be Allergic To Other Vegetables?
Patients allergic to foods containing ragweed must be cautious while taking cucumber. Ragweed allergy is caused by banana, cantaloupe, honeydew, watermelon, white potato, zucchini, sunflower seeds, and cucumber. Carrots and celery also have similar antigens and can trigger an allergic response in cucumber allergic individuals.
Latex Allergy
Studies have found a strong correlation between natural rubber latex allergy and food allergy. Latex allergy is also an IgE-mediated allergy. 
Foods that have the potential to cross-react with latex include banana, chestnut, and avocado. An old lady with a latex allergy developed life-threatening anaphylaxis after consuming cucumber. 
Based on the evidence given above, patients with latex allergies should avoid eating cucumbers.
AS FEATURED ON:
AS FEATURED ON:

By: Kenishirotie

A sliced salad cucumber.

By: darkhriss

Food allergies may manifest as skin rashes.

By: Kadmy

People with cucumber allergies should read labels carefully to ensure there are no hidden allergens in the product.