What Are the Treatments for Nerve Damage?
Nerve damage can result from illness, injury, or a chronic medical condition, such as diabetes. Patients with damaged nerves often experience pain, numbness, and partial loss of motor function in the affected areas of the body. These problems can range from mild to severe, and they often occur in the arms and legs, a condition called peripheral neuropathy. The most common treatments for nerve damage are lifestyle changes, medications, therapy, surgery.
Mild to moderate nerve damage and the resulting pain, weakness, and other symptoms can often be controlled through lifestyle changes. These changes focus on controlling the condition that is causing the nerve problems. Nutritional deficiencies and uncontrolled high blood sugar can make nerve problems worse, particularly for diabetic patients. Minor cases often get better once the patient makes an effort to eat more nutritious foods and control his blood sugar levels by consuming a diet with less sugar and processed foods. Other patients with nerve problems may be able to control their symptoms through regular exercise that helps them maintain a healthy weight, strengthens their muscles, and reduces pressure on painful areas.
Medications to minimize pain and treat underlying conditions are another common treatment for nerve damage. Over-the-counter pain relievers, such as acetaminophen, can help relieve mild and temporary nerve pain. Some patients require prescription pain medications, though the use of these drugs is monitored closely due to the risk of dependency. Other medications, such as anticonvulsants and antidepressants, can also help relieve pain and dizziness, another common symptom in patients with nerve damage.
Physical and occupational therapy can help patients with nerve damage regain motor function and strengthen their bodies to counteract weakness caused by the damaged or injured nerves. Patients with nerve problems are often given gentle stretching and strengthening exercises by physical therapists, particularly if their problems are caused by an injury or compression on a nerve root. Occupational therapists focus on helping patients adapt their home and work environments and lifestyles to their capabilities, such as adding non-slip surfacing and railings. Safety procedures, such as testing water temperature with a non-affected body part before getting in the shower or bath, are also taught.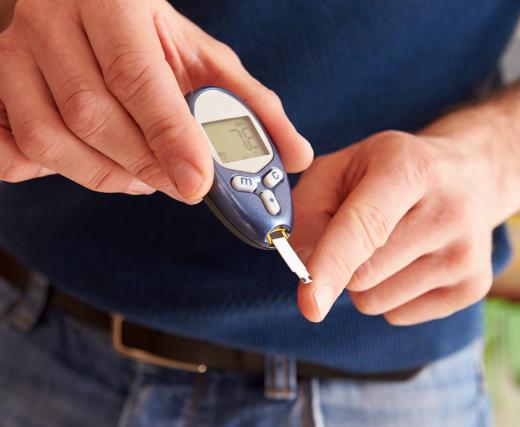 Surgery is usually a last-resort treatment option, and is reserved for patients with severe nerve damage and those who do not get symptom relief from non-invasive treatment methods. Doctors can often repair damaged nerves by removing injured sections and reconnecting the healthy ends of the nerve or by replacing a damaged nerve with a piece of a healthy nerve taken from elsewhere in the patient's body. Not every patient with nerve damage is a good candidate for surgery. Nerve surgeons conduct multiple tests before proceeding with the operation to secure the best chance that the surgery will be successful in restoring sensation, minimizing pain, and increasing strength and mobility.
What Is Nerve Damage?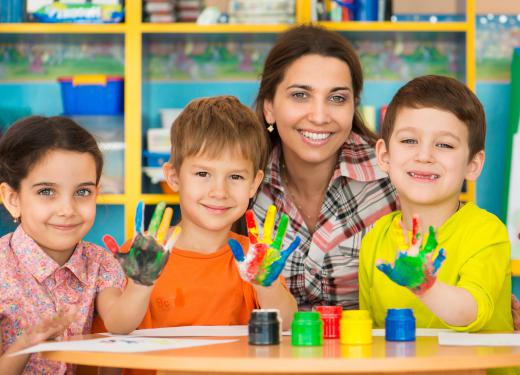 Your body uses a network of nerves to carry signals from place to place. For example, if you want to tell your body to move, the signal starts in the brain. Then, the brain sends that signal to that specific body part allowing it to move. Nerves are responsible for carrying that signal from your brain to that body part.
If you have been diagnosed with nerve damage, then you have one or more nerves that are not working properly. In some situations, you may be diagnosed with central nerve damage. This refers to damage involving the central nervous system. If you have nerves in your brain or spinal cord that have been damaged, then you might have central nerve damage.
On the other hand, you might have peripheral nerve damage. For example, if you have been diagnosed with peripheral neuropathy, then you might suffer from peripheral nerve damage. There are a number of reasons why you might be diagnosed with nerve damage. Perhaps you suffer from a chronic medical condition, such as diabetes. Maybe you were involved in a traumatic accident that leads to nerve damage, such as a motor vehicle collision.
Regardless, nerve damage takes place when your nerves are no longer able to operate at their full potential. If your nerves have a difficult time transmitting signals from your brain to your body or from your body to your brain, then your doctor might diagnose you with nerve damage.
What Are Symptoms of Nerve Damage?
The symptoms of nerve damage can vary significantly depending on the type of nerve that has been damaged. In general, nerves can be divided into sensory nerves and motor nerves.
Motor Nerve Damage
If you have been diagnosed with motor nerve damage, then you have impairments in the nerves that are responsible for helping you move your body parts. For example, if you need to lift an item over your head, you rely on motor nerves in your brain, spinal cord, and arm to do so.
If your motor nerves are damaged, you might lose the use of a certain part of your body. For example, if you have motor nerves in your leg that were damaged, then you might have a difficult time walking. As an example, your doctor might diagnose you with foot drop if you have nerve damage in the nerves that are responsible for allowing you to lift your foot off the ground.
Sensory Nerve Damage
There are other situations where you might be diagnosed with sensory nerve damage. Sensory nerves are responsible for collecting information and sending it back to the brain. A few of the most important roles of sensory nerves include sensations involving temperature, pressure, and proprioception. Proprioception refers to nerves that help you coordinate your limbs in space.
If you have sensory nerve damage, then you might suffer from weakness, numbness, or even chronic pain. You might have a difficult time detecting hot and cold surfaces, and you might have a hard time sensing pressure when you come into contact with another object or person.
These are just a few of the most common symptoms of nerve damage. Fortunately, there are treatment options available.
How Long Do Damaged Nerves Take To Heal?
The exact recovery time will depend on how severe the damage is. There are some situations where nerve damage could be so severe that they will never completely regenerate. That is why some people who suffer a spinal cord injury never make a full recovery.
On the other hand, there might be some situations where your nurse can recover completely. For example, if your nerve is damaged but not completely cut, then it should recover over a period of several weeks. The larger the nerve is, the longer it might take to heal. For example, if you have a much larger nerve that was damaged, it might take a few months to make a full recovery.
If you want your nerve to recover as quickly as possible, it is important for you to work with a medical professional who can customize a treatment plan to meet your needs. Keep in mind that just because you might not make a full recovery doesn't mean that your nerves don't recover at all. With a dedication to a firm treatment plan, it is possible for you to restore nerves that have been damaged. If the damage is relatively minor, then it might be possible for you to make a full recovery.
AS FEATURED ON:
AS FEATURED ON:

By: JPC-PROD

A medical professional may be able to recommend exercises that can help alleviate nerve damage.

By: lassedesignen

Nerve damage may cause temporary paralysis in some individuals.

By: Monkey Business

Nerve damage is a possible complication of diabetes.

By: Petro Feketa

Children suffering from nerve damage may benefit from engaging in activities that involve the development of fine motor skills.

By: Bamboo

A reflex test may be conducted to determine whether a patient has sustained nerve damage.

By: Rob Byron

Some patients may be given prescription medications to treat nerve damage.

By: purplequeue

Occupational therapy may help improve gross motor skills in those with nerve damage.