Villi, the singular of which is villus, are finger-like projections in the small intestine that help absorb food more efficiently in the body. The small intestine is an organ in the body in which most digestion occurs. Food entering into the body is liquefied and partially digested in the stomach. It then passes into the small intestine. The villi are the parts that absorb nutrients from food and pass them into the bloodstream.
Villi are also covered with microvilli. The purpose of both structures is to increase the small intestine's surface area so that nutrient absorption is enhanced. Villi increase the surface area where substances are able to be absorbed in the small intestine 30-fold while microvilli increase it 60-fold. This increases the efficiency of nutrient absorption. Each villus is also coated in enzymes that aid digestion.
Amino acids and nutrients found in food are absorbed by villus capillaries via a process called diffusion. Diffusion refers to the moving of substances moving from high concentration to low concentration until the two concentrations are equal. Therefore, if there are more nutrients in the small intestine than in the blood stream, the nutrients will move from the small intestine through the villi and into the blood stream. This is how your body is able to gather the nutrients from your food. These structures are also able to trap larger pieces of food and hold onto them until they can be digested by the enzymes coating them.
The villus lacteals are the parts in villi that absorb the fatty acids in your food. These fats are then reconstructed into triglycerides and combined with cholesterol and amphipathic proteins to produce chylomicrons that are then taken through lymph fluids. It is these chylomicrons that enable fatty substances like lipids to be transported around your body. This process is necessary because blood is mostly water-based. Without chylomicrons, these important substances would not be able to travel through your blood stream.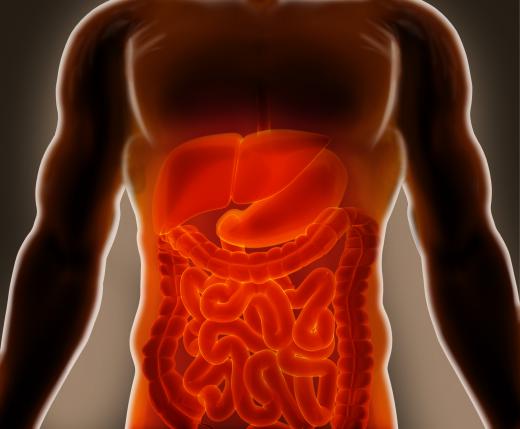 There are certain diseases that can damage villi and render them unable to absorb the nutrients your body needs. One of these is Celiac disease. A person with this disease will produce antibodies in response to ingested gluten, a protein found in wheat flour. These antibodies can attack the lining of the small intestine which can then lead to the damage. With damaged villi, a person may not be able to absorb nutrients in their body and malnutrition can result.
AS FEATURED ON:
AS FEATURED ON:

By: Printemps

Gluten attacks the villi of people with Celiac disease.

By: Sebastian Kaulitzki

3-D image of villi in small intestine.

By: ancroft

Villi, located in the small intestine, help absorb food in the body.

By: nerthuz

A person with damaged villi may not be able to absorb nutrients into their body.

By: designua

Villi, which are tiny projections that line the walls of the intestines, absorb nutrients during the digestive process.