What Causes Muscle Spasms?
Muscle spasms and cramps occur when a muscle contracts involuntarily and painfully. There are a number of causes of spasms, ranging from nutritional deficiency to serious nervous system conditions. If you experience sharp, extremely painful muscle spasms in your neck or back, you should see a physician, as these can be symptoms of a ruptured or bulging disc in your spine. If left untreated, this could have extremely serious consequences.
The process of moving a muscle is actually quite complex, although you may not be aware of it. It involves sending a signal from the brain through the nervous system to the muscle in question. An ornate series of chemical reactions and communications will ultimately result in a contraction of the muscle, causing it to move. Millions of involuntary muscle movements keep your blood circulating and your lungs moving, even as you sleep. If this process is disrupted, the result can be a muscle spasm.
On the brain's end of the deal, spasms can be caused by neurological disorders or conditions such as strokes. Damage to the nervous system may also cause this condition; many toxins, for example, attack the nervous system. Metabolic disorders can also be responsible for spasms, by disrupting the metabolic communications which cause muscles to contract. In all of these cases, medical attention may be required to resolve the situation.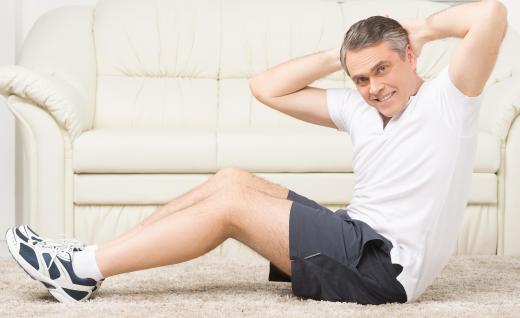 A deficiency in salts and electrolytes can also be responsible for muscle spasms. Dehydration is a common cause for deficiency, and more rarely you can disturb the balance of salts in your body through water intoxication. It is also possible to eat a diet which does not satisfy the needs of your body, especially if you exercise heavily, thus depleting the salts you need to control your muscles. Exercise can also contribute to this condition if you work out too hard, thereby exhausting your muscles.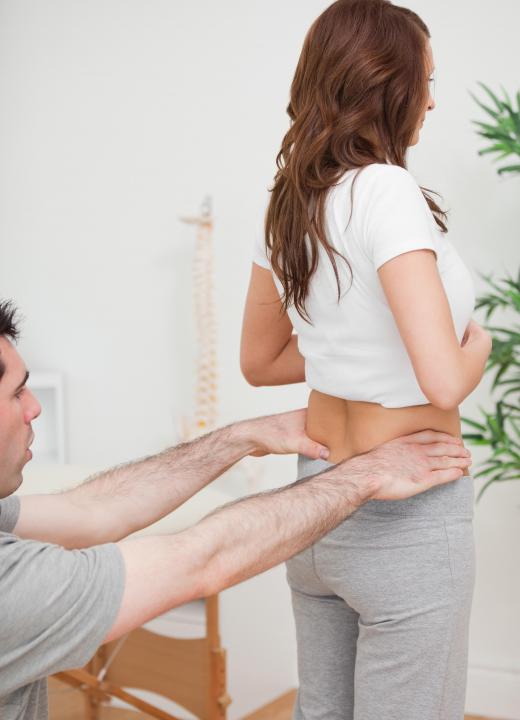 Spasming muscles may feel tight and bulgy. They can also be extraordinarily painful, and the onset is generally rapid and unexpected. If you are lucky, your spasming muscle is merely a cramp, and you may be able to stretch the muscle to relieve the problem. In other instances, a spasming muscle becomes locked, and you may face a lengthy recovery. You can help reduce the likelihood of spasms by stretching, eating a healthy diet, and paying close attention to your general health and fitness levels.
AS FEATURED ON:
AS FEATURED ON:

By: Maridav

A man with a muscle cramp.

By: BlueSkyImages

Severe back muscle spasms may be caused by weak abdominal muscles.

By: WavebreakmediaMicro

Frequent muscle spasms may be a sign of an underlying medical condition.

By: Photographee.eu

Muscle spasms may be caused by dehydration.

By: Photographee.eu

Severe muscle spasms in the hand may make handling a toothbrush difficult.

By: Photographee.eu

Injury when lifting a heavy object can cause muscle spasms.