Barrel chest is a term used to describe a human chest that has started to bulge and appears rounded like a barrel as a result of a permanently partially expanded ribcage. It is not in itself a disease but can be a symptom of one of several medical conditions, including pulmonary emphysema, asthma, chronic obstructive pulmonary disease (COPD), osteoarthritis, or acromegaly, a syndrome that results when excess growth hormone is produced by the pituitary gland. Developing a barrel chest can also simply be a sign of old age. In many cases, the ribcage remains partially expanded because of persistent lung over inflation, resulting in less efficient breathing and possibly shortness of breath. A case is not typically treated, although the underlying cause may be.
Commonly associated with older men, barrel chest can also manifest itself in women and even children. Children who suffer from chronic asthma, cystic fibrosis, a connective tissue disorder, emphysema, or who are obese are most at risk. In many cases, children who develop this problem have chronic asthma and likely endure acute attacks of wheezing, coughing, and dyspnea or shortness of breath. Patients with chronic childhood or adult asthma suffer from airway inflammation that can result in unpredictable flare-ups that interrupt normal breathing. Asthma prevention and treatment commonly involves the use of inhalers like albuterol or other inhaled medications including corticosteroids and allergy medications.
Patients who have contracted COPD can develop an expanded ribcage during the later stages of the disease. COPD is one of the world's leading causes of death and actually refers to a series of lung diseases, including chronic bronchitis and emphysema, that all cause airflow blockage, chest tightness, and difficulty breathing. One of the primary causes of COPD is a persistent smoking habit and, since lung damage is difficult to heal, treatment emphasizes the prevention of further damage and control of existing symptoms with inhalers or inhaled steroids. Severe cases may require oxygen therapy and surgical treatment.
Some men — and bodybuilders in particular — may seek to achieve the look of a barrel chest by strengthening the chest and back muscles, including the internal and external intercostals, the serratus anterior, and the pectoralis minor and major. The bench press, chest press, pushups, pullovers, swimming, yoga, Pilates, and the pectoral fly are all exercises that can help achieve the barrel chested look associated with male strength. Introducing variation in the angle, weight, sets, and repetitions of a chest exercise can help achieve the desired result more quickly.
What Causes a Barrel Chest? 
In a true barrel chest, the ribs become permanently fused in a position as if a deep breath has been taken.
Lungs that are over-inflated over long periods will push against the rib cage from the front and back, gradually reshaping it to a barrel shape. Since having a barrel chest can come from lung disease, symptoms associated with a barrel chest can include breathing difficulties, shortness of breath, and lower oxygen saturation. 
Arthritis in the ribs, back, and chest can cause the formation of a barrel chest. This happens when the ribs and back get so stiff and inflamed that they become stuck in an inhaling position due to loss of flexibility. Usually it is the wear and tear of osteoarthritis that causes a barrel chest.
A barrel chest can also occur due to genetic conditions and among populations in certain locations such as the Andes Mountains where the air is thin. Bodybuilders and yogis may also develop barrel chests from their exercise regimens.
Is Having a Barrel Chest a Serious Condition? 
Barrel chests aren't serious as a symptom, but the causes of a barrel chest could be. Any breathing difficulties or fatigue in addition to a barrel chest should be reported to your primary care physician as they could be symptoms of life-threatening conditions. A barrel chest could be a symptom of emphysema, for example, and should be examined by doctors. 
Some people who live in higher altitudes, such as the Andes or the Himalayas, might naturally have barrel chests.
Can You Develop a Barrel Chest in Childhood? 
Children with severe asthma or cystic fibrosis can develop a barrel chest at a young age. Other children are born with barrel-shaped chests due to genetic conditions. Below we'll look at some of the conditions which might produce a barrel chest. 
Dyggve-Melchior-Clausen Syndrome 
DMC is a rare genetic condition that progresses toward a deformed skeletal structure and an abnormally small head, or microcephaly. 
Sialidosis 
Patients with this rare condition have an abnormal accumulation of toxic substances in the body. Other symptoms include cognitive impairment, red spots on the eyes, enlarged tongue and gums, and shortness of breath.
Spondyloepiphyseal Dysplasia Tarda 
Symptoms of this condition appear between ages 6 and 10 and include spinal deformities, a barrel chest, and osteoarthritis, which usually only appears in adults. 
Are There Early Symptoms of Development of a Barrel Chest? 
The early signs of a barrel chest are usually the symptoms of lung disease such as emphysema. Labored breathing and fatigue, stiffness, and low oxygen saturation are among the symptoms that indicate both lung disease and the risk of developing a barrel chest.
How is a Barrel Chest Diagnosed? 
Often a barrel chest is diagnosed on sight, but doctors should use X-rays of the chest and back to confirm the condition. If diagnosed by a primary care physician, barrel chest patients may be referred to experts in pulmonology, genetics, or rheumatology, depending on what condition caused the barrel chest.
Can a Barrel Chest Be Reversed?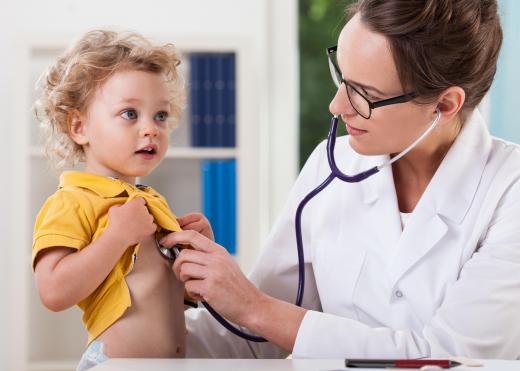 Most often, once a barrel chest is developed, the condition is permanent. There's no approved treatment for a barrel-shaped chest, although medical research on surgical repair of ribs is underway, and the field is constantly evolving. Scientists and doctors discover new treatments for various diseases every day.
Those who have barrel chests from lung conditions such as asthma or chronic obstructive pulmonary disease (COPD) may see the shape of their chests change when their lung conditions are treated.
Lung swelling can be treated with anti-inflammatory medications, and changes in diet and activities such as swimming can lessen the appearance of a barrel chest. 
The Bottom Line 
Developing a barrel chest isn't dangerous, but the conditions that can cause a barrel chest are. Severe lung diseases such as asthma, chronic obstructive pulmonary disease, and cystic fibrosis can cause the lungs to overinflate and reshape the rib cage permanently. 
Other causes of a barrel chest range from rare genetic conditions in children to osteoarthritis in the ribs, back, and chest in older adults. 
While there is no approved treatment for barrel chest, care for the lung conditions that caused it can reduce the appearance of a barrel chest and improve pulmonary health.
AS FEATURED ON:
AS FEATURED ON:

By: semmickphoto

Barrel chested people have a chest that sticks out beyond their stomachs and can be a signal of a more serious sickness.

By: Jason Stitt

Many barrel chested sicknesses restrict breathing and an inhaler may be helpful.

By: Creativa

Barrel chested people can have more serious diseases such as chronic obstructive pulmonary disease (COPD), chronic bronchitis and emphysema.

By: stryjek

Barrel chested can refer to men who work out their chest region using a variety of chest exercises.

By: Andres Rodriguez

Doing pushups may create a barrel-chested look.

By: Photographee.eu

Children who suffer from chronic asthma are most at risk for developing a barrel chest.