A candlenut is the nut of a flowering tree of the species Aleurites moluccana that is native to India and other nearby regions of East Asia, as well as some islands in the Pacific and parts of South America. It has a number of important atributes, but in Eastern and homeopathic medicine traditions it's often used as a treatment for various gastrointestinal problems. The nut and its oils also have antibacterial and anti-inflammatory properties. Together these make the nut valuable in treating a number of different ailments. In most cases the oils are very rich, and can be used as skin emollients and hair treatments, too; they can also be burned quite effectively, which is where the nut gets its name. Many cultures feature the nut in traditional cooking, often boiled into soups or stews. In parts of the world where the plant grows prolifically, the uses are frequently many.
Medicinal Uses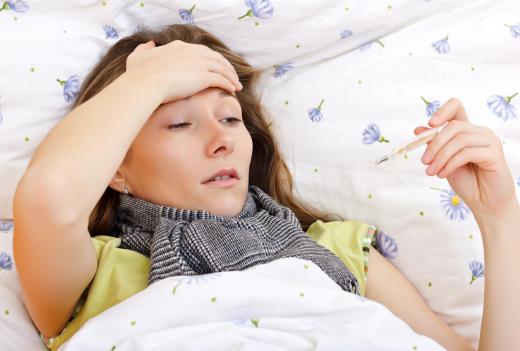 In traditional Asian medicine and in Western alternative medicine, candlenut oil might be used as both a laxative and a treatment for diarrhea. The oil might also be used as a hair-growth stimulant, a cholesterol-lowering agent, a weight-loss supplement, and an arthritis treatment. Extracts made from the nut also act as antibacterial agents. The leaves of the candlenut tree have been used to treat headaches, fevers, stomach ulcers, and gonorrhea. The flowers and sap can be are sometimes recommended for oral candidiasis, and the bark is rumored to be a weapon against tumors — usually when boiled and consumed like tea.
No conclusive clinical studies have been conducted on the effects of candlenuts in humans, and as a result their therapeutic benefits and toxicity are largely unknown. Regardless of claims made by Internet sites and producers of candlenut products, the ingestion of candlenuts should be supervised by a reliable health care professional who knows a patient's personal health history and has a full picture of the nature of that person's ailments as well as any other medications he or she is taking.
Skin Care
The nut's oils are usually very rich and full or dense emollients, which are chemical complexes with tightly wound cellular structures that, among other things, help seal water in. This makes them useful in skin and hair care. In addition to direct application, the oil is also commonly mixed in with lotions and shampoos in order to help increase the body's natural moisture levels.
Burning and Fuel
As the nut's name suggests, its oil also burns very well. The shell can be opened and the insides set alight to create a small flame, or the oil can also be extracted and poured into a more traditional candle base or jar, usually with a wick attached. In most cases the oil burns long and is relatively smoke-free. This sort of light is used in a number of traditional ceremonies and rituals in the communities where it grows most readily.
In Cooking
The nuts have a bitter taste when they're raw, and they aren't usually eaten this way; however, once cooked, their flavor softens and their meat becomes much more tender, though most cooks still say they have a bitter or sour quality. They are commonly ground into a paste and seasoned for use as a condiment, and chunks are also frequently added to soups, stews, and a range of vegetable dishes. Cooked nuts can be ground into flavorful sauces, too, and are often used as a thickening agent in these settings.
Other Traditional Uses
Many regions also have a number of non-medicinal uses for the nut and the tree that produces it. In traditional Hawaiian culture, for example, the tree's flowers are used to make leis and the wood is used to build boats, which are varnished with the nut oil. In part because of these uses, the tree has been named the official state tree for the U.S. state of Hawaii.
Plant Basics
The tree is a member of the spurge family, a group of plants in the genus Euphorbia, which have milky juice that may be poisonous. Also known as the candleberry tree, Indian walnut tree, kemiri, varnish tree, nuez de la India or kukui nut tree, it grows to a height of about 50 to 80 feet (15 to 25 m). Its spreading branches grow pale green, oval, or tri-lobed leaves, and the nuts it produces are 1.5 inches to 2.5 inches in diameter (4 to 6 cm), with a hard outer shell and a dense, oily seed in the center.
AS FEATURED ON:
AS FEATURED ON:

By: Ocskay Bence

Traditional healers and others use the leaves of the candlenut tree to reduce fever.

By: nebari

Candlenut leaves have been used to treat stomach ulcers.

By: Ivan Montero

The leaves of the candlenut tree have been used to treat gonorrhea, a sexually transmitted disease.

By: slasnyi

Candlenut is often used to treat gastrointestinal issues.

By: Lsantilli

Candlenut oil may be used as a weight-loss supplement.

By: Solaria

The leaves of candlenut have been used to treat both headaches and stomach ailments.