A cecal polyp is a growth in the cecum, the pouch at the top of the large intestine. These growths are often benign in nature but have a potential to transform and turn malignant, making them a potential cause for concern. Some go undiagnosed until a patient dies of an unrelated cause and receives an autopsy, while others may be identified during screening for intestinal cancers and other medical testing or procedures where the inside of the cecum becomes visible. A doctor usually recommends removing the growth for safety.
These masses of tissue may be firmly attached to the wall of the cecum, in which case they are characterized as sessile, or they can be pedunculated, meaning that they are attached to a protruding stalk. The reasons for polyp formation are unclear; some patients may have a genetic predisposition while others may not, and they do not appear to be directly related to dietary habits. Many patients experience no symptoms.
Sometimes cecal polyps bleed, causing changes to the stool. If they become malignant, cancerous cells will start eating into the intestinal wall, causing diarrhea, pain, and more changes to the color of the stool. A doctor can perform an endoscopy using a camera on a long cable to inspect the cecum and take samples of any abnormalities he finds there. For convenience, the doctor may take out the entirety of a cecal polyp.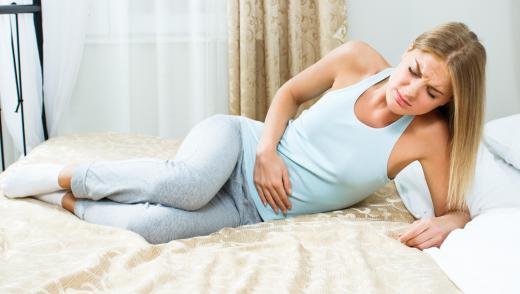 Extracting the whole growth will not harm the patient, and can have benefits. If it is malignant, the doctor does not need to schedule a second procedure to take the rest of the growth out. In the case of benign growths, removing the whole growth means it will not have an opportunity to develop into a malignancy. A pathologist can examine the cecal polyp to learn more about it and determine if any additional treatment is necessary.
These growths are very common, and are not necessarily an immediate cause for concern. If a doctor spots a cecal polyp on an endoscopy, the patient should not panic. The doctor will remove the growth entirely, dramatically reducing risks, and testing should quickly determine if the doctor needs to take any other actions.
Patients with a family history of intestinal cancers or with risk factors for cancer, like a history of inflammatory bowel disease, should consider additional screening for cancers. A doctor can determine the most appropriate tests and their frequency, striking the balance between exposing the patient to risks through excessive testing and failing to test early enough to spot cancers when they are still highly treatable.
Are Cecal Polyps Cancerous?
If you have recently had a colonoscopy, you may have been told that you have cecal polyps, which are polyps located on the cecum. Finding out that you have cecal polyps may cause you to feel concerned about your cancer risk. You may also have lots of questions about what your next steps should be, as well as be curious about what having cecal polyps means.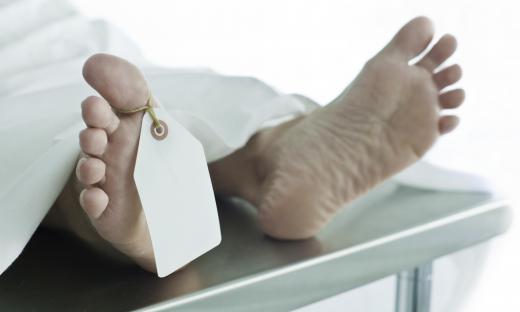 While discovering that you have cecal polyps might seem concerning, the reality is that in many cases there is little cause for worry. A polyp may sometimes be considered precancerous, but not cancerous. This means that there is an increased likelihood of cancer developing, but that there is currently no cancer. Because some polyps will eventually become cancerous, it is typically recommended to have them removed. 
Additionally, there can be some variation amongst cecal polyps, and some can be more concerning than others. How concerning a polyp can be often has a lot to do with how abnormal it appears to be under a microscope.
A polyp that is only slightly abnormal and is only considered to look somewhat like cancer may be referred to as having low-grade dysplasia. A polyp that is more abnormal or that looks substantially like cancer would be referred to as high-grade dysplasia. Understandably, a polyp with high-grade dysplasia can be more worrisome than one with low-grade dysplasia and may require some follow-up visits, even if it has been completely removed. 
Where Is a Cecal Polyp Located?
Polyps can occur in many different areas of the body. However, most polyps are located within the lining of the large intestine, which is often referred to as the colon. Additionally, a polyp can develop anywhere within the colon, from the cecum, which is where the small intestine meets the large intestine, to the rectum. Polyps can also be found in the ascending colon, descending colon, transverse colon, and sigmoid colon. Polyps can develop in each of these areas, or only one or two. A cecal polyp is located on the cecum.
You may wonder if you will feel your polyps, or if there will be specific symptoms that will alert you of their presence. While particularly large ones may be more noticeable, the reality is that most don't give off any symptoms. This is why it can be so important to make sure that you get regular screenings, especially if you are over 50.
However, while you may not feel the polyps themselves, there are some symptoms that could indicate that you have them. These include blood in the stool, mucus in the stool, irregular bowel movements, and pain in the abdominal cavity. Because there can be a range of symptoms, it is important to be in tune with your body and to take action if you feel that there are noticeable changes to your bowel movements that cannot be explained by a change in lifestyle or habits.
Are All Cecal Polyps Benign?
While many polyps are benign, some can become cancerous over time. Additionally, some are more likely to eventually turn into cancer than others. Because of this, it is important to be informed about the different types of polyps and which ones carry a greater level of risk. 
When it comes to the shape of polyps, there are two basic types, the flat, or sessile ones, and the pedunculated or stalk-shaped ones. The flat polyps are attached completely to the wall of the intestine, while with the stalk-shaped ones, the bulk of the polyp hangs freely, and is only attached to the lining of the intestine by a thin stalk. Because sessile polyps are flat, they can often be more difficult to detect than stalk-shaped polyps and are therefore more likely to go unnoticed on a screening. 
In many cases, cecal polyps will be benign. However, there can also be instances where they will be pre-cancerous. A polyp that is pre-cancerous can increase your risk of developing cancer eventually, even though it is not necessarily certain that you will. For this reason, many polys are removed, whether they are clearly pre-cancerous or not. This can help reduce the risk of developing cancer.
However, it may not eliminate it, and there may still be some cancer risks. The likelihood of a person developing cancer often depends on multiple factors, including certain lifestyle choices and genetic predisposition. Things like smoking, eating a high-fat diet, and being highly sedentary can all increase your likelihood of developing colon cancer. 
AS FEATURED ON:
AS FEATURED ON:

By: forestpath

Thought not typically a cause for concern, a doctor will often remove a cecal polyp in its entirety, dramatically reducing any risks.

By: inesbazdar

Malignant cecal polyps may cause pain and diarrhea.

By: Stephan Morrosch

A doctor may perform an endoscopy to inspect the cecum and take samples of any abnormalities.

By: 7activestudio

A cecal polyp is a growth in the pouch at the top of the large intestine known as the cecum.

By: forestpath

Some cecal polyps may not be diagnosed until an autopsy is performed.