A chiropodist is a medical professional who specializes in the diagnosis and treatment of foot disorders. Exactly what services a chiropodist can perform and the education required to join this profession can vary significantly by country. In the United States, chiropodists are more commonly known as podiatrists or foot doctors.
Scope of Practice
The practice of chiropody or podiatry differs in significant ways in different countries, although the chiropodist's focus is always on the foot. In the United States, for example, podiatrists can diagnose disorders, prescribe medications, and perform surgery, but in the United Kingdom, they need additional training to qualify as surgeons. Authorities in each Australian state set their own regulations that allow some chiropodists to prescribe some drugs to patients, but this depends on the chiropodist's qualifications and the nature of the medication.
Common foot problems that a podiatrist may treat include bunions and toe deformities, calluses, corns, and blisters. Most are qualified to perform minor surgery to remove ingrown toenails, and can teach patients how to care for the nails and feet correctly. They may also analyze a patient's way of walking — also called the "gait" — to diagnose foot, leg, and back pain, and make recommendations for how to relieve any discomfort. Chiropodists may specialize in caring for the feet of athletes, older patients, diabetics, or people with arthritis, among other areas.
Becoming a Chiropodist
The process for becoming a chiropodist varies by jurisdiction. In the United States, a career in podiatry begins with acceptance to a school of podiatric medicine. Each school has its own acceptance standards, but typically requires applicants to hold a bachelor's degree and to have completed significant coursework in chemistry and the biological sciences. Schools also usually require students to submit their Medical School Admissions Test® (MCAT®) scores as part of the admissions process.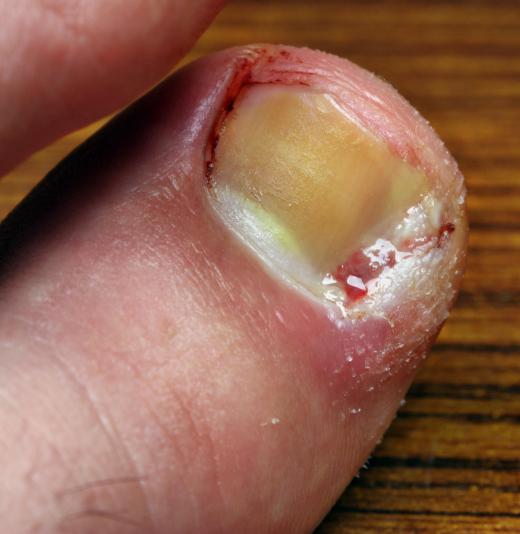 Once in school, students begin a curriculum similar to that offered by standard medical schools. New students learn about various body systems and eventually complete clinical training in various areas of medicine. Eventually students begin more advanced, specialized training in the care and treatment of the foot. After completing their Doctor of Podiatric Medicine (DPM) degree, students go on to complete a three-year residency program.
After the completion of school and a residency, an aspiring chiropodist must apply for a license to practice where he or she works. This process usually involves submitting documentation of his or her educational credentials and then passing a comprehensive examination. The newly licensed podiatrist may also decide to apply for certification in a professional specialty.
Educational programs outside the US are not radically different, in most cases, and typically require three to four years of specialized education as well as clinical experience. Chiropodists may need to be licensed or accredited, although this varies by country.
Chiropodists vs. Orthopedists
Health care consumers faced with foot problems often have a choice of receiving treatment from a podiatrist or an orthopedist. In the United States, an orthopedist is a medical doctor or osteopathic physician who has completed training in the care of the human musculoskeletal system. While both professionals can perform diagnostic tests and surgery to address foot conditions, the orthopedist may be in a better position to diagnose or treat problems in other parts of the body that can have an impact on the patient's foot. Podiatrists, on the other hand, only work with feet, and may have a significant advantage in specialized experience over many orthopedists. Individuals seeking foot care may wish to ask their regular health care provider for advice on which type of medical professional they should choose.
Choosing a Chiropodist
When evaluating a foot specialist, patients should first find out if he or she holds a license to practice or accreditation that is in good standing. The patient may also want to find out whether the podiatrist also holds any specialized certifications; for example, an elderly patient may want to work with someone who has qualifications in geriatrics. Many people also rely on recommendations from family, friends, or other medical professionals. Podiatrists may practice on their own, as part of a larger group practice, or in clinics and hospitals.
AS FEATURED ON:
AS FEATURED ON:

By: JPC-PROD

Chiropodist treating an elderly patient.

By: Valua Vitaly

Chiropodists specialize in caring for the feet.

By: Photographee.eu

Chiropodists can treat bunions.

By: adam88xx

Most chiropodists are capable of removing an ingrown toenail or teaching patients how to better treat their nails.

By: Mercedes Fittipaldi

Individuals with diabetes may experience poor circulation in the feet.

By: Andrea Arnold

Some chiropodists may specialize in specific foot disorders.