What is a Compressed Nerve?
A compressed nerve occurs when a nerve receives pressure or becomes pinched by the bone, cartilage or muscles that are around the nerve. It may also be referred to as a "pinched nerve." Compressed nerves have multiple symptoms, causes and treatments. Avoiding common risk factors may aid in preventing a compressed nerve.
Compressed nerves cause a wide range of symptoms depending on where they are located in the body. In some cases, a compressed nerve can be very painful, while other times it may only cause numbness and tingling. There is typically more pain when a major nerve becomes compressed, such as the sciatic nerves.
Injuries are the most common cause of compressed nerves. When a person breaks a bone or suffers trauma from a car accident, nerves around the area that has been damaged can receive extra pressure, causing them to become compressed. Obesity is another common cause of compressed nerves. Extra fat stores put pressure on bones, organs, muscles and cartilage, which can easily cause extra pressure on a nerve. Other causes of compressed nerves include poor posture, jobs that cause bodily stress because of repeated motion, sports and osteoarthritis.
Treatments for compressed nerves vary based on the severity of the condition. The first step, and only treatment in mild cases, is rest and relaxation. Any motion that irritates the affected area must be stopped. A brace may be required to protect the area from painful motion. Other options for the treatment of a compressed nerve include physical therapy, medication and in the worst cases surgery.
Physical therapy aids individuals who have a compressed nerve to strengthen the muscles that surround the area, which may relieve some of the pressure. In order to alleviate pain, many doctors will prescribe anti-inflammatory pain medication such as ibuprofen or naproxen. After doctors have exhausted all options through physical therapy and pain medication, relieving the pressure on the nerve through surgical means may be necessary.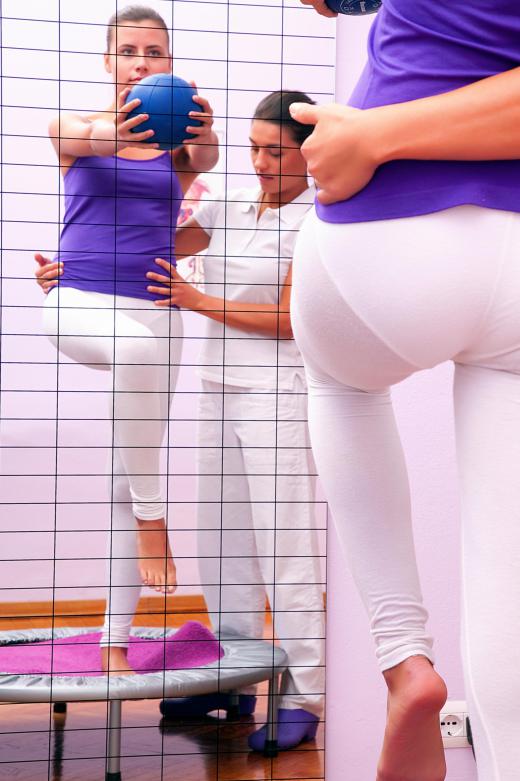 A person may get a compressed nerve without injury and while doing everything possible to avoid the condition. However, there are some things that can be done to prevent them. Regular exercise will help strengthen muscles, increase flexibility and maintain a healthy weight, which can prevent compressed nerves. In addition, avoiding repetitive motions or taking a break when performing repetitive motions will help in prevention. Maintaining good posture at all times will also help prevent compressed nerves.
AS FEATURED ON:
AS FEATURED ON:

By: Yuri Arcurs

A compressed nerve can cause neck pain.

By: Innovated Captures

Maintaining good posture will help prevent compressed nerves.

By: joshya

Osteoarthritis is a common cause of compressed nerves.

By: Ambrophoto

A patient with a compressed nerve may be treated with a combination of physical therapy and pain medication.

By: JPC-PROD

A gel pack can be used to numb pain caused by a compressed nerve in the neck.

By: Kokhanchikov

In some instances, obesity can lead to a compressed nerve in the spine or elsewhere.