A dorsal slit refers to a surgical incision made on the foreskin of the penis. It is also sometimes referred to as a superincision. This type of incision can be utilized in several types of procedures. The most common surgical procedures requiring the use of this incision are circumcision and the treatment of a condition known as adult phimosis.
A dorsal slit is performed by beginning the incision at the tip of the foreskin. From this area, the incision continues to the corona, which is located behind the neck of the penis. This incision serves to expose the glans without any tissue needing to be removed. The glans represent the sensitive area on the head of the penis. This area has the same function in a male that the clitoris has in a female.
This method of circumcision is no longer the medical standard in many parts of the world. It has largely been replaced by less invasive methods, especially in countries such as the United States. The dorsal slit method only provided a partial circumcision, whereas more complete methods of circumcision have become more favored. With that said, this method has a history that goes back at least as far as ancient Egypt.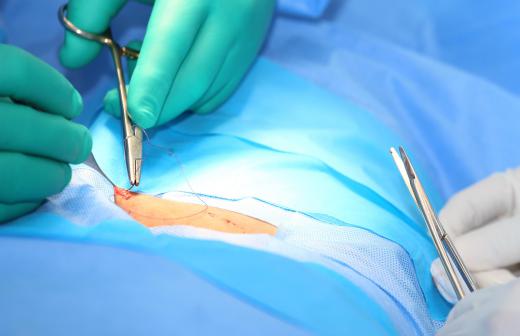 It is much more common in modern times to see the dorsal slit method of incision used to treat the condition of adult phimosis, although more modern procedures are rapidly replacing this method of treatment as well. Phimosis is medical condition in which the foreskin does not completely retract from the head of the penis. This can be a condition present from birth, or it can develop at any time through adulthood.
Paraphimosis is another condition in which the dorsal slit method is sometimes used. With this condition, the foreskin is able to retract. The problem in paraphimosis is that the skin can not be returned to the position it was in before being retracted. Manual methods of moving the retracted skin back to its former position are attempted before resorting to the dorsal slit procedure.


By: ProMotion

A dorsal slit is a surgical incision made on the foreskin of the penis.

By: dacasdo

Phimosis treatment may involve surgery.

By: dacasdo

A dorsal slit incision must be kept clean in order to avoid infection.

By: Tyler Olson

The dorsal slit method may be used to treat paraphimosis.