What is a Frontal Lobotomy?
A frontal lobotomy is a surgical procedure that was once performed on the brain of someone who suffered from certain psychiatric conditions. Now considered a barbaric procedure, frontal lobotomies were developed and performed at a time when the mentally ill were routinely placed in asylums. While the cure rate was not high, it was the first treatment that showed any improvement at all for many patients. In this procedure, the patient has the connection to the prefrontal cortex — the front section of the frontal lobe of the brain — severed.
The first frontal lobotomy was performed in 1935, and the procedure was widely used throughout the 1940s through the mid 1950s. The development of antipsychotic medications in the mid 1950s reduced the number of procedures gradually, but it took years for the drugs to replace surgery as the treatment of choice for many types of mental disorders.
Initially, the procedure was very invasive, and required the surgeon to drill holes through the skull and into the brain. He or she then used alcohol or a specialized tool to destroy portions of the brain. Later, medical professionals modified the procedure, and they accessed the brain through the eye socket. This made the procedure possible on patients in state hospitals who would not otherwise have access to a medical treatment that required a surgical room, anesthesia, and intensive postoperative care.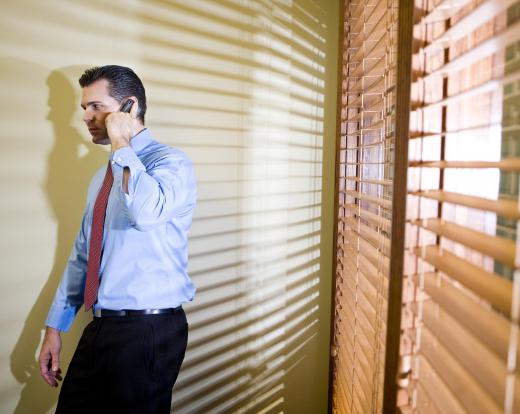 The invasive method of surgery made the procedure risky, and deaths were common. Other side effects included epilepsy and permanent muscle weakness. The severity of possible side effects, the fact that the procedure did not dependably treat the condition, and the development of medications that could treat psychotic illnesses all led to the decline in popularity in this procedure.
Originally, frontal lobotomies were prescribed for patients with schizophrenia, dementia, mania, anxiety, and paranoia. At the time that the procedure was developed, other extreme methods of dealing with mental illnesses were explored as well. While the new methods seem barbaric now, at the time, they were the only treatment available. The other extreme treatments included electroconvulsive therapy, insulin shock therapy, deep sleep therapy, and malarial therapy.
AS FEATURED ON:
AS FEATURED ON:

By: Alvaro German Vilela

Frontal lobotomies were commonly used to treat psychiatric patients in the 40s and 50s.

By: Kablonk Micro

In the past, frontal lobotomies were prescribed to patients with schizophrenia and paranoia.

By: Smailhodzic

In the past, frontal lobotomies were used to treat dementia.

By: kmiragaya

Frontal lobotomies were once used for several types of mental disorders.

By: stockshoppe

A frontal lobotomy severs the connection to the prefrontal cortex, the front section of the frontal lobe.