A hemostat, also known as an arterial forceps or a hemostatic clamp, is one of the most common tools which surgeons use during the course of an operation. Hemostats are used to prevent and control bleeding of veins and arteries. These tools are so vital that they are used in almost every type of surgical procedure, and are also used by paramedics.
Many surgical techniques and tools were developed hundreds of years before the advent of modern medicine. The use of the surgical hemostat dates back as far as the first century BC, to a Roman physician named Aelius Galenus. While Galenus did not himself use hemostat forceps as they are used today, it was he who pioneered the concept of using an instrument to clamp shut a bleeding artery or vessel, so that it could be more easily tied off.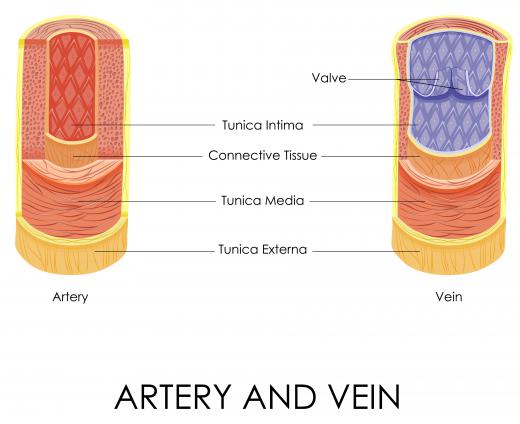 Despite this early discovery, the tool was not in common use until the fifteenth century BC. At this time, Ambroise Pare, a French surgeon and barber, developed a tool he named a Bec de Corbin, or crow's beak. This was a much cruder version of the tool which is used today, but was an important step in the development of modern hemostats.
Similar in structure to a pair of scissors, the modern hemostat has a pair of jaws which are used to compress tissue, rather than cutting it as scissors do. The flat surface of the jaws is ridged to improve the grip of the tool, and to provide a more efficient surface for compressing the tissue.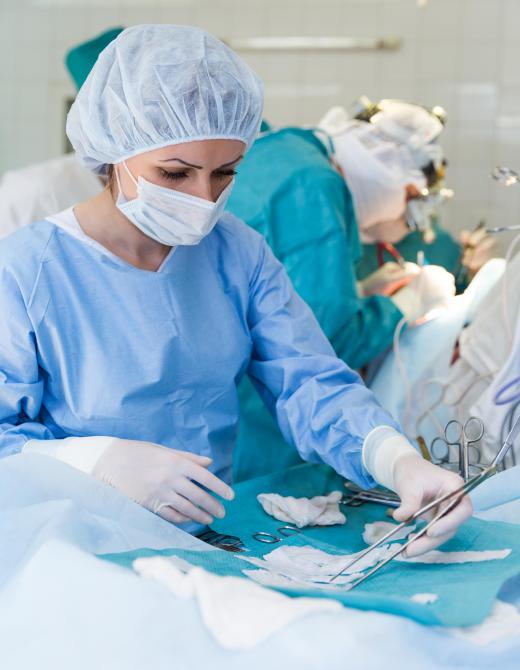 The hemostat has a hinged joint and a pair of sturdy handles, similar to those of scissors. The other main way in which medical hemostats differ from scissors is the addition of a ratchet. The ratchet is a toothed bar which is affixed to the inside of each handle, and allows the surgeon to precisely open and close the jaws of the tool. In addition the ratchet allows the surgeon to hold the jaws in position without having to maintain pressure on the tool.
Hemostats come in a range of sizes and in slightly different shapes, to accommodate the requirements of individuals with different hand shapes and sizes. In addition, various types of hemostats may be used in preference depending on the requirements of the operation. For example, some hemostats have straight jaws, while others have curved jaws, and sizes range between five inches (12.5 cm) to ten inches (25 cm) in length.


By: Tyler Olson

Hemostats are used to prevent or control the flow of blood during childbirth and surgical procedures.

By: stockshoppe

Hemostats are used to control bleeding of veins and arteries.

By: Kot63

Hemostats are used in almost every type of surgical procedure.

By: Chrispo

Hemostatic forceps are used to control bleeding.