A high cervix generally refers to a cervix that is more than three inches (7.62 cm) inside the vagina. Some women naturally have higher uterine openings than others, and the cervix also changes position at various times during the menstrual cycle. The term high cervix may also be used to describe the time during the month when the cervix is higher inside the vagina, becomes very soft, and opens slightly in order to receive sperm.
Many women keep track of their cervix during the course of each menstrual cycle to increase their chances of conceiving, or as a natural means of birth control. During ovulation, many women experience a high cervix when it ascends into the vaginal canal. This occurs so that it is more easily accessible to sperm during intercourse.
Sometimes women have a naturally high cervix. This is not a negative thing, unless it is also tilted in an odd or unusual direction. If this is the case, fertility may be compromised if sperm cannot find their way into the cervical opening. How much, if at all, this affects fertility will depend on how high and how tilted the cervix actually is.
The main downsides to having a naturally high cervix are that pelvic exams can take longer and be more uncomfortable because physicians may have to feel around more in order to find the cervical opening. Certain birth control methods, such as the female condom or diaphragm, may also be more difficult to use if the cervix is hard to find. It may make it harder to determine if the contraception is inserted correctly.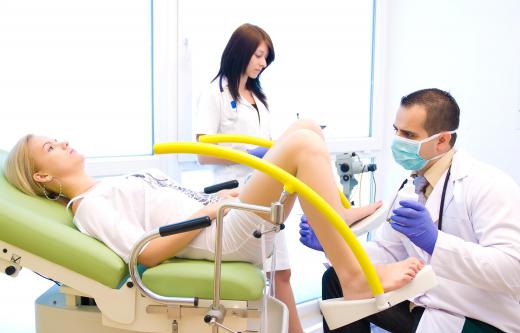 Although the cervix often becomes higher for many women during ovulation and sometimes pregnancy, this information should not be used as a means of birth control or to determine the likelihood of pregnancy. Every women is individual and some may not experience cervical changes as drastically as others. Additionally, in order to determine one's individual changes, it is important to keep track of the cervical position during various phases of the cycle for several months. Even then, there is no guarantee of accuracy since there are many factors which may affect fertility in any given month.
While cervical self-exams are not necessarily recommended, when performed correctly they may offer early warning of serious medical conditions. Any changes in the cervix that is outside the norm should be reported to a doctor. Additionally, any woman who is concerned about her cervix's location inside the vagina should consult her doctor for reassurance.
AS FEATURED ON:
AS FEATURED ON:

By: Alila Medical Media

A cervix that is more than 3 inches into the vagina is known as a high cervix.

By: Zsolnai Gergely

A high cervix can make pelvic exams more difficult.

By: blueringmedia

The cervix changes position at various times during the menstrual cycle.

By: WavebreakMediaMicro

Women who have a high cervix may experience fertility issues.

By: victosha

Some women may keep track of location of their cervix as a natural means of birth control.