A house officer is a trainee doctor, under the system of medical education used in the United Kingdom. House officers have completed medical school, passed their exams, and taken degrees. They practice medicine under the supervision of attending doctors and will go on to pursue training in medical specialties before developing their own medical practices. The house officer is equivalent to the medical resident used in other systems for training medical providers.
To become a house officer, doctors must successfully complete medical school and apply into training programs. Once admitted, they are allowed increasing degrees of responsibility in patient care as they acquire clinical skills. Initially, house officers are usually closely supervised by attending doctors to make sure they are comfortable with providing medical care. Over time, they are given more opportunities for medical practice.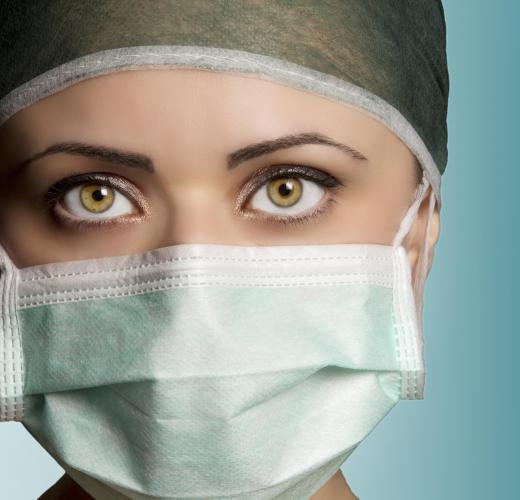 This system for medical training is very ancient. In medical school, people are provided with clinical practice opportunities along with foundational classroom training in topics ranging from medical ethics to anatomy. As a house officer, people have an opportunity to put their skills into practice and to develop new skills as they work with patients.
House officers often work long hours and face a variety of medical challenges. The work requires people to adapt and respond quickly to an assortment of situations, and trainees are constantly put on the spot by supervisors, asked to demonstrate clinical skills, answer questions, or provide input on patient care. This dynamic approach to medical education is intended to force people to develop critical thinking skills along with clinical abilities, and it can sometimes be stressful for junior doctors, especially when they are first starting out. Mentors like attendings, experienced nurses, and other house officers are critical to survival in medical training programs.
Patients are sometimes concerned about the quality of care they will receive from a house officer, preferring more experienced attending physicians and surgeons. Numerous steps are taken to reduce the risks of medical errors while receiving care from doctors in training, including limiting working hours for trainees, using supervision for difficult cases, and encouraging doctors to consult mentors as they encounter questions and problems. Patients are also provided with an opportunity for informed consent and may choose to decline care from a house officer, either by attending a facility that is not a teaching hospital or requesting the services of an attending at a medical facility where junior doctors are permitted to practice.
AS FEATURED ON:
AS FEATURED ON:

By: GuerraGPhoto

Some patience have concerns about being treated by house officers, preferring more experienced doctors and surgeons.

By: sepy

House officers practice medicine under the supervision of attending doctors.

By: Tyler Olson

House doctors usually work long hours, which can be stressful for junior doctors.

By: Monkey Business

House officers should progress to the point that they use information about a patient to make a diagnosis and prescribe proper treatment.