What Is a Jekyll and Hyde Personality?
A Jekyll and Hyde personality describes someone with a double personality, each distinct and totally opposite. One side of a split personality may be amicable and easygoing, while the other side can be withdrawn or even violent. People with a borderline personality disorder or bipolar disorder are often described as being this type of person.
While people who are moody and volatile are often referred to as having a Jekyll and Hyde personality, some may be unfamiliar with the origin of the names Dr. Jekyll and Mr. Hyde. These fictional characters were created by famed Scottish author Robert Louis Stevenson sometime during the late 1800s. Stevenson's story was based on his own vivid recurring nightmares of living two contrasting lives.
The writer told a story of a scientist who developed a borderline personality after consuming a concoction he created. Stevenson depicted Dr. Jekyll as congenial and moral, while his alter-ego, Mr. Hyde, was wicked and immoral. The novel was later made into a movie in 1931, which became a classic. The characters' names became synonymous with a split personality, with one one side good and the other evil.
People with psychopathic tendencies often are described as having a Jekyll and Hyde personality. The side of Dr. Jekyll manifests as a kindhearted individual who lives an honest and respectable life. The dark side of Mr. Hyde is an explosive character who unleashes evil. Psychopaths who commit violent crimes often are described as being this type of person.
Not all people who are labeled in this way are psychopaths or violent. This syndrome can also refer to someone who changes from friendly and kind to cold and uncaring. People with bipolar disorder, which is characterized by mood swings ranging from elation to depression, are also likened to Dr. Jekyll and Mr. Hyde. Some with anger management issues may also display such characteristics.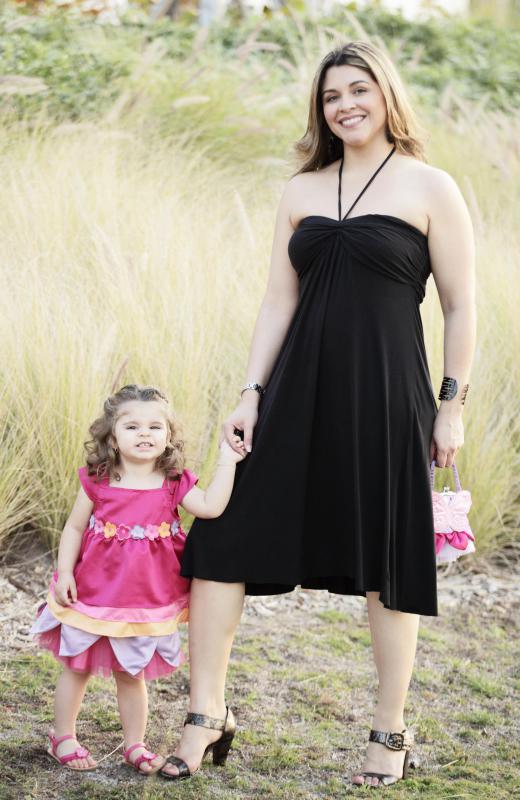 People with a metabolic disorder or a significant increase in blood glucose levels may also exhibit a Jekyll and Hyde personality. Physical changes can alter a patient's personality, making him irritable, hostile, or aggressive. When the physical stress is alleviated, the person may take on a more tranquil and agreeable demeanor. This type of personality may also be attributed to substance abuse.
Do People with Dissociative Identity Disorder Have a Jekyll and Hyde Personality?
People also associate Jekyll and Hyde personalities with Dissociative Identity Disorder (DID), previously called Multiple Personality Disorder. Those with this disorder experience changes from one identity or personality to another, with accompanying breaks in memory and consciousness. During these shifts, their behavior also changes, sometimes unrecognizably. 
These different personalities are 'alters' to the primary personality, the original one before the break in psychosis. These alters can appear to have different names, knowledge, behavior, and memories than the main personality. Sometimes the self-reported age and gender of the person vary between personalities. 
In most cases, people with DID are not violent, although they may have a more aggressive alter. Usually, people with DID suffer a break in their psychosis due to childhood trauma. Alters are formed as a coping mechanism to distance themselves from the trauma. 
People with DID may appear to have a Jekyll and Hyde personality at times because their alters could seem altogether different from their main personality. In some cases, an alter is less moral than the main personality, as Hyde is in comparison to Jekyll. 
However, referring to Dissociative Identity Disorder as a Jekyll and Hyde syndrome might be a simplification, as each person with the disorder has their own experience. 
Do Abusers Have a Jekyll and Hyde Personality?
Some perpetrators of intimate partner violence appear to have a Jekyll and Hyde personality. At the beginning of their relationships, they may seem kind and gentle. They may be particularly effusive with their affection. This "good" side of them is comparable to Jekyll. 
But as time passes, they show signs of anger management issues. They can become controlling, dismissive, and violent. This "bad" side is comparable to Hyde. Perhaps after an argument, their Jekyll side reemerges and asks for forgiveness.
Sometimes, their partners stay in the relationship because they know their abusers are, at times, compassionate or moral.
In behavioral treatment, male abusers often initially deny that their behavior toward their partners was abusive. They seem self-assured. But clinicians seek to understand the true personality of the abuser behind this mask. In reality, an abuser can feel insecure or codependent, which causes his aggression. This duality draws further comparison to Jekyll and Hyde.
If the abuser learns healthy coping mechanisms, they can stop their aggressive behavior. Their split personality is not predetermined. 
Do Narcissists Have a Jekyll and Hyde Personality?
Narcissists, or those with Narcissistic Personality Disorder, have two sides: one they display to the people around them, and another that emerges when they are alone, which is why some describe narcissists as having a Jekyll and Hyde personality. 
On the outside, narcissists appear charismatic, confident, and erudite. They may have a flair for extravagant or ostentatious behavior.
But internally, narcissists feel jealous of others and insecure about their self-worth. They may struggle to see events objectively. Other indicators of narcissism include forgetfulness, frequent boredom, and difficulty loving others. As a result, their relationships tend to suffer. 
In this way, narcissists have two different personas, like Jekyll and Hyde. But it is important to remember that others will rarely, if ever, see their anxious, doubtful persona. 
Do Schizophrenics Have a Jekyll and Hyde Personality?
Research indicates those with Schizophrenia do not have the typical split personality. However, the prefix "schizo" indeed translates to "split." But in this disorder, personalities are not split. Instead, people with Schizophrenia experience a split between their experienced emotions and their ability to express those emotions.
A person with Schizophrenia may feel depressed at the same level a person without Schizophrenia would, but the person with Schizophrenia may appear catatonic. People with Schizophrenia often involuntarily display blank facial expressions, even as they feel extreme emotions. 
Like Dissociative Identity Disorder, Schizophrenia entails a break from reality. People with Schizophrenia have difficulty distinguishing between what is real and what they imagine. They may be subject to auditory and visual hallucinations. 
Excessive paranoia accompanies this disorder. People with Schizophrenia may also dress eccentrically and have strange speech patterns. For example, they may create words of their own or confuse words without realizing it. Indeed, they are typically unaware of the strangeness of their overall behavior.
Since they possess an inaccurate understanding of reality, people with Schizophrenia usually have trouble maintaining relationships and jobs throughout their lives. 
AS FEATURED ON:
AS FEATURED ON:

By: Lucian Milasan

Someone with a Jekyll and Hyde personality can be friendly one moment and withdrawn the next.

By: Monkey Business

Some with a Jekyll and Hyde personality may struggle with anger management issues.

By: LoloStock

People who suffer from bipolar disorder are often accused unfairly of having a "Jekyll and Hyde" personality.

By: Felix Mizioznikov

Some mental illnesses may be passed down from parent to child.

By: lassedesignen

People going through alcohol withdrawal may experience violent mood swings.