A lung nodule is a mass of tissue located in the lungs. Though about 40% of these growths are benign, they can be cancerous, especially in older people and smokers. Many people with this condition don't have any symptoms, though some do have wheezing, shortness of breath, or a persistent cough. Treatment depends on the size of the growth, whether or not it is cancerous, and if it makes it hard for a person to breathe.
Risk Factors and Causes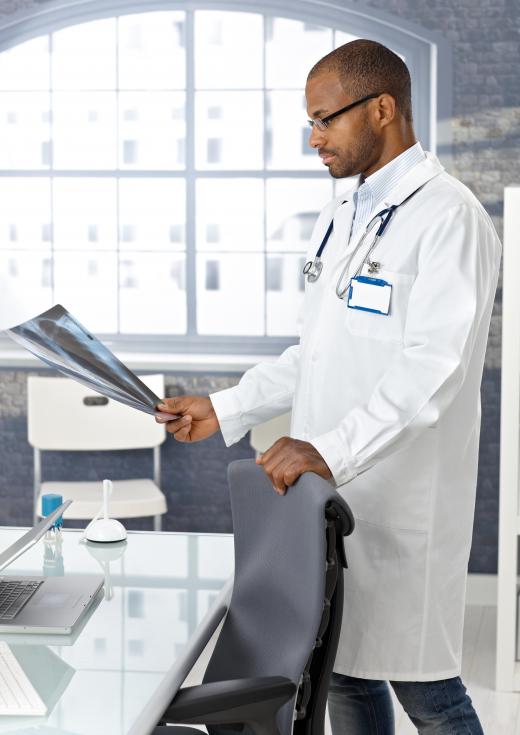 Though lung nodules are fairly common in general, certain types of people are more likely to get them than others. This includes people who are over the age of 50, those that smoke, anyone with a family history of lung cancer, and people who work with chemicals as part of their job. A non-cancerous lung nodule can be caused by a variety of conditions, including bacterial infections like tuberculosis and hisoplasmosis. Inflammatory diseases like rheumatoid arthritis can also cause these growths, as can some birth defects, parasitic infections, and tissue abnormalities, like lung cysts and hamartomas. Malignant nodules are most often caused by lung cancer, but can also be caused by cancer somewhere else in the body: for instance, breast cancer and colon cancer often spread to the lungs.
Diagnosis
Since they often don't cause symptoms, most lung nodules are found when a person is given a chest X-ray or Computerized Tomography (CT) scan for another purpose. If the growths are small or appear to have calcium in them, a healthcare provider will generally recommend watchful waiting, especially if the person doesn't have any underlying diseases or other risk factors.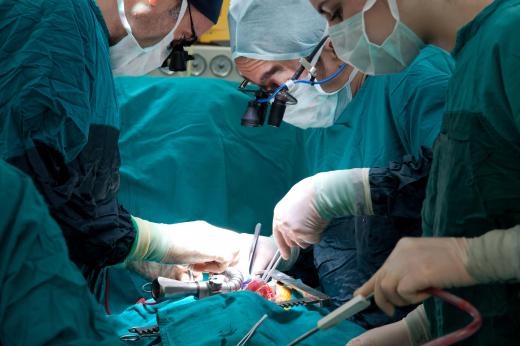 For ones that are particularly large or have an asymmetrical shape, he or she will usually recommend a biopsy to see if they are cancerous. This is usually done by taking a sample of the cells in the lung nodule either by making a small cut in the chest, or by running a thin, flexible tube through the mouth or nose and then removing cells through it. After the biopsy is done, the sample is examined under a microscope to make a diagnosis.
Treatment and Prognosis
A benign lung nodule generally only needs treatment if it causing symptoms severe enough to impact breathing. Typically, healthcare providers treat the underlying cause, and then monitor the growths to see if they grow or become abnormal. If one is big enough to disrupt breathing, then it will usually be surgically removed. Though the prognosis for benign nodules is usually good, their size and location can make a difference.
Cancerous nodules are generally surgically removed, and may also be treated with chemotherapy or radiation. Like other types of lung cancer, the survival rate for malignant nodules is very low, especially if the cancer has spread to other parts of the body. This can be dramatically increased with prompt treatment though, making early diagnosis very important.
AS FEATURED ON:
AS FEATURED ON:

By: nyul

Medical professionals can examine chest X-rays for indications of lung nodules.

By: banglds

Smokers are at a serious risk of developing lung nodules.

By: derege

Cancerous lung nodules may be removed through a surgical procedure.

By: ep stock

Lung nodules are often found during CT scans.

By: AlienCat

A lung nodule is a mass of tissue located in the lungs.

By: Deymos

Most lung nodules aren't found unless a person has a chest x-ray.