What Is a Myxoid Liposarcoma?
A myxoid liposarcoma is an uncommon type of cancerous tumor that appears in fatty tissue. The majority of these tumors occur in the thighs or upper arms, though it is possible to have the cancer in another area of the body. They often form palpable lumps just underneath the skin that grow slowly over time. When one is detected in its early stages, surgery is usually very effective at eradicating the cancer. Late-stage tumors that have started to spread are typically treated with chemotherapy and radiation therapy.
Medical professionals are unsure what causes myxoid liposarcomas to form. Research suggests, however, that traumatic injuries, combined with predisposing genetic factors, contribute to their development. Most people who experience them are over the age of 50, and they appear to affect men and women at approximately the same frequency.
A tumor usually begins as a small collection of abnormal, yet benign, cells embedded in fatty tissue. The cells are more rounded and slightly larger than surrounding fat cells. Over the course of several years, the cells start to replicate and grow together to form a small lump. The condition becomes cancerous as cell replication starts to occur at a faster rate. A myxoid liposarcoma that is left untreated can potentially grow as large as 4 inches (about 10.2 cm) in diameter.
An individual who has a liposarcoma is unlikely to experience any physical symptoms until the tumor has already turned cancerous and started to grow. A soft, round, painless lump may appear under the skin on the thigh or arm. The physical presence of a lump does not normally result in any other symptoms, but a tumor that continues to grow may put pressure on nearby nerves or blood vessels and lead to numbness, bulging veins, or localized swelling.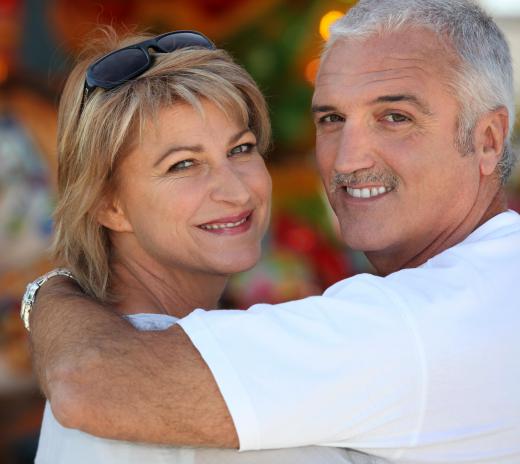 A healthcare professional should be consulted at the first signs of an abnormal lump underneath the skin. After conducting a physical examination and asking about symptoms, a medical professional who suspects a myxoid liposarcoma can refer the patient to an oncologist for further testing. An oncologist typically takes an X-ray and a computerized tomography scan of the affected body part to carefully examine the tumor. He or she may also collect a tissue biopsy for laboratory analysis to confirm a diagnosis.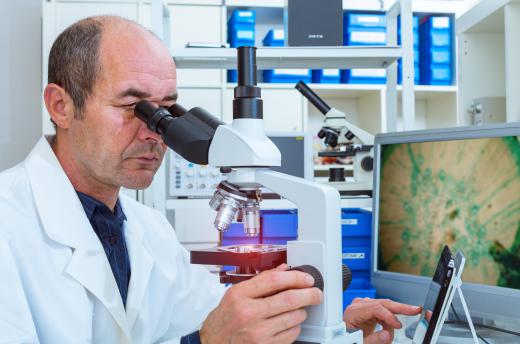 Most small liposarcomas can be removed by surgical excision. A combination of chemotherapy, radiation treatments, and surgery are used when the cancer spreads beyond the lump to affect surrounding tissue. Even after effective treatment, it is possible for a liposarcoma to return or for another lump to form in a different area of fatty tissue. It is important for a patient to schedule regular cancer screenings to ensure any subsequent problems are discovered and treated as early as possible.
Is Myxoid Liposarcoma Curable?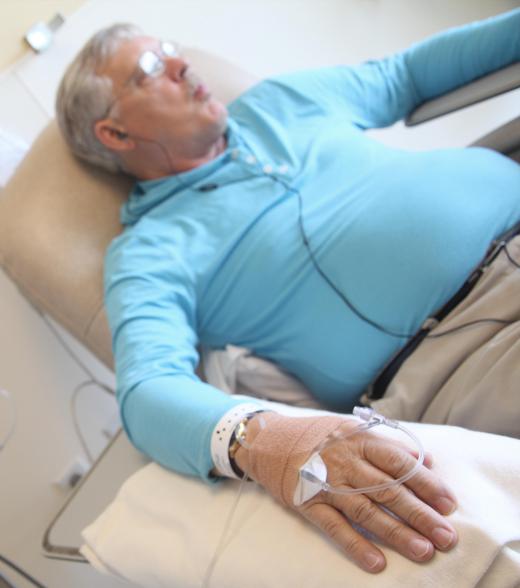 The prognosis for myxoid liposarcoma, or MRCLS, is largely dependent on when the cancer was first discovered, as well as other factors such as the location of the site, the size of the tumor, and the age of the patient. Currently, the five-year survival rate for a small tumor with no spread is 80%. While these are good odds, they are inversely proportional to the various risk factors a patient may have. Larger tumors, tricky sites, and older patients may not face the same positive statistics. If the entire tumor is successfully removed and there is found to be no spread, then the patient has been effectively cured of MRCLS. They will be monitored at annual checkups, but the person should be able to live a normal, cancer-free life.
Options for Treatment
The first step of treatment for MRCLS is usually surgery. If the tumor is not in a difficult place to remove, surgeons can likely remove the mass in one attempt. If they believe the tumor is too large, radiation may be used beforehand to shrink it and make it easier to extract. Similarly, if cancer cells are still found after the removal, radiation or chemotherapy can be used to help treat any spread. In addition to these aggressive methods, there are currently two FDA-approved pharmaceutical options available under the brand names Halaven and Yondelis. There are also many clinical trials being conducted across the United States to study liposarcomas and develop treatment options. If someone is facing a discouraging prognosis and has not seen success through conventional medicine, a clinical trial or alternative homeopathic methods may be worth exploring.
What is Myxoid Liposarcoma?
Myxoid Liposarcoma is a layered name. In order to understand MRCLS, you need a general understanding of the broad type of cancer it falls under. The word sarcoma refers to a cancerous tumor that has developed in a person's tissues. Sarcoma can be found in bone, muscle, or softer tissues like fat. Sarcomas that have grown in the fat tissue are known as liposarcomas. Liposarcoma is rare, occurring in about 2,000 people a year; most of these cases occur in people aged 40 and older. Myxoid liposarcoma is a type that is typically found in the limbs, starting as a mass in the fat of someone's arm or leg. While it may seem harmless initially, as the tumor grows, people might experience pain, exhaustion, nausea, and weight loss.
It is not yet known what causes MRCLS, but some researchers believe it is more likely to form at sites of trauma. Car accidents or sports injuries may leave permanent damage to fat tissue in the limbs, which could eventually develop into myxoid liposarcoma. While there is no definitive scientific evidence to support this link, it is a working hypothesis in the cancer research community. Having other diseases may also increase the risk for MRCLS, including Li-Fraumeni syndrome and neurofibromatosis.
How is MRCLS Diagnosed?
The main two methods of diagnosis for MRCLS are imaging and biopsies. A doctor may do an initial examination of the mass to see if they believe it could be a benign lipoma. From there, imaging is done through CT scans to determine the size and position of the tumor. If the doctor feels there is nothing to worry about and the tissue is not cancerous, the process will end there. Imaging technology can reveal the mass and its characteristics, but it cannot show whether or not the cells are cancerous. If the doctor feels there is cause for concern, they will conduct a biopsy. A biopsy is done by inserting a needle into the tumor and then, depending on the type of needle used, it will either draw out fluid and cells, or an entire core from the mass for lab analysis. Once the cells have been analyzed and compared to healthy, non-cancerous cells, a diagnosis will be made.
Does Myxoid Liposarcoma Spread?
Unfortunately, it is possible for myxoid liposarcoma to spread cancerous cells to other areas of the body. Metastasis is the term for new malignant growths away from the primary site of the cancer. Where metastatic sites crop up depends on the original site of the tumor. Other areas of soft tissue, as well as the lungs and the liver, are prominent areas of metastasis. Another risk with liposarcomas is their ability to regrow after treatment, even decades after remission. Someone who has had MRCLS at any point in their life should always be on the watch for metastatic growths or new sites of liposarcoma to appear. The best method of prevention is getting regular checkups with a respected oncologist.
AS FEATURED ON:
AS FEATURED ON:

By: jolopes

Myxiod liposarcoma tumors usually appear in the fatty tissue of the thighs or upper arms.

By: roblan

Growing tumors can lead to bulging veins.

By: auremar

Most men and women who experience myxoid liposarcomas are over the age of 50.

By: luchschen_shutter

A diagnosis of myxoid liposarcoma is usually confirmed when a pathologist finds cancerous cells in a biopsy.

By: nebari

Late-stage liposarcomas are typically treated with chemotherapy.