What Is a Serving Size of Meat?
The serving size of meat is a weighted amount of meat for which nutritional content is given. Serving sizes can vary among different products or producers, but a common serving size is between 3 and 4 ounces (about 85 to 114 grams). The weight of a quarter-pound hamburger patty is 4 oz (114 g), or a bit more than the size of a deck of cards. In the United States, the serving size may be based on individual pieces, such as slices of bacon or pieces of sausage. The U.S. government recommends two servings of meat a day for most adults, or about 6 oz (170 g) total.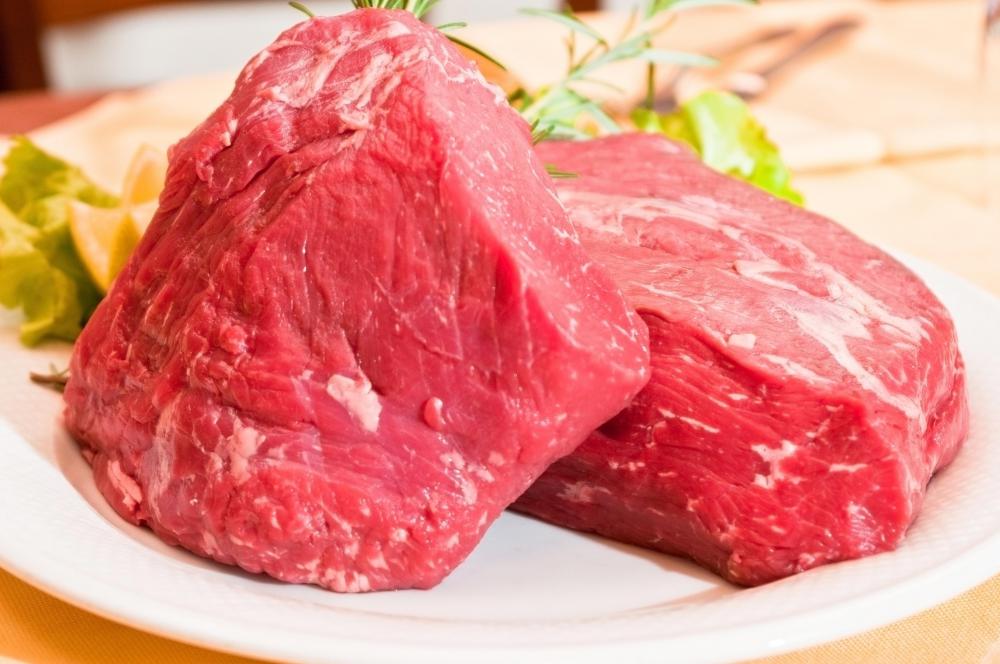 According to the United States Department of Agriculture (USDA), a serving size of meat, when cooked, is about a palm-sized amount, and this amount is about the same for beef, poultry, or fish. The USDA also gives the above-mentioned deck of cards or an audio cassette tape as comparisons. A serving size of baked fish has been compared to the size of a checkbook. For chicken, this would be a medium-sized breast or a leg and wing. Cooking methods and the type of meat will affect the nutritional content of a serving, including its calories and fat content.
The USDA issues dietary guidelines for U.S. citizens and promotes public nutrition. The agency considers a serving size of meat to be about 2 to 3 oz (56 to 85 grams). Still, the serving size listed on food packaging in the U.S. may be based on 2-oz (58-g) or 4-oz (144-g) servings of some meats, and possibly less or more.
In the United States, the USDA promotes leans meats for meeting daily calorie intake. A 3-oz (85-g) serving of baked salmon contains about 175 calories, 10 g of fat, and about 20% of the recommended daily allowance (RDA) for cholesterol. The same size serving of hamburger has a similar number of calories but more than twice the saturated fat of fish. While chicken is considered lean meat, a fried 3-oz (85-g) serving of chicken contains more than 300 calories and more than 20% of the RDA for total fat.
The USDA includes other protein sources, such as eggs, nuts, and seeds, in the same group as meat. Other sources include peanut butter and soy-based products like soy burgers or tofu. In its recommendations, the USDA considers a serving of these foods to be equal to 1 oz (28 g) of meat. Examples of this size serving include a handful of nuts, 2 tablespoons (32 g) of peanut butter, or one egg.
By: Kenishirotie

A serving size of meat is roughly the size of one's palm.

By: Giovanni Burlini

Beef.

By: Tim UR

The USDA recommends lean meats, such as salmon.

A serving of fish should be about the size of a checkbook.

Various types of meat.