What is a Testosterone Booster?
Testosterone boosters are compounds used to increase testosterone levels. In most cases, the booster is a prescription-only medication or treatment that is administered under the direction of a physician. However, there are also a number of herbal and vitamin-based testosterone booster products sold on the market today. There are also boosters that cannot be sold legally in many countries, making it a crime to possess or use those boosters within certain jurisdictions.
A testosterone booster may be used for several different reasons. In situations where the body is unable to produce adequate levels of male hormones for any reason, the boosters are used to correct a testosterone deficiency and restore balance to the body. The frequency and duration of use of these types of prescription boosters depends on the underlying cause for the inability to produce normal levels of testosterone. Usage may occur for the remainder of the individual's life, or cease once the body's ability to produce testosterone naturally has been restored.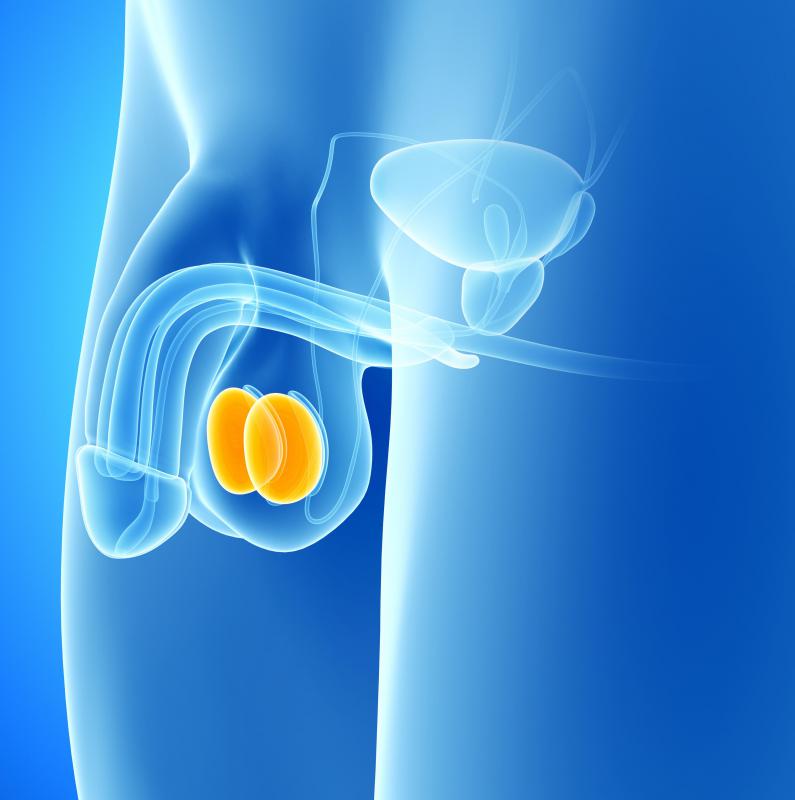 It is not unusual for a testosterone booster to be used when the testosterone level of an individual is proven to be the cause of some type of sexual dysfunction, such as decreased libido or erectile dysfunction. The application of a booster is often related to some sort of trauma to the testes, pituitary gland or other organs directly or indirectly related to the production of testosterone.
Athletes may utilize a testosterone booster in order to increase testosterone levels and enhance characteristics that are likely to increase performance on the playing field. Bodybuilders may also use a testosterone booster in order to build muscle mass quickly. Because there are some side effects associated with the use of boosters, it is important that athletes only use boosters that are approved and obtained with a prescription. Use of an illegal testosterone booster, such as anabolic steroids, is much more likely to result in some sort of permanent damage to the body. At the same time, many sports now ban the use of illegal testosterone booster compounds and may disqualify users from active competitions.
Along with prescription boosters, there are also a number of herbal and vitamin based supplements that are marketed as natural options to increase testosterone levels. A natural testosterone booster is often a combination of vitamins and minerals that are considered necessary for the efficient function of male and female reproductive systems as well as supporting the development of various gender based traits. In most cases, these products are not regulated by any type of national medical association. While the products may not create much in the way of side effects, most rely on anecdotal rather than proven scientific evidence to advance their claims.
The most responsible way to use any type of testosterone booster is under the care of a qualified physician. A doctor can assess the current status of testosterone levels and design a regimen using a booster that is the most appropriate course of treatment. Using boosters under the direction of a physician also makes it easier to deal with any side effects that may develop as a result of too much testosterone in the body.
By: Attila Németh

Anabolic steroids, a type of testosterone booster.

By: diego cervo

A testosterone booster may be given to restore balance to the body.

By: Sebastian Kaulitzki

Naturally found in the body, testosterone in men is mainly produced in the testicles.

By: Minerva Studio

A testosterone deficiency may cause irritability and hot flashes in men.

By: blueringmedia

A testosterone booster may be used to enhance the function of the female reproductive system.