What is a Total Gastrectomy?
A total gastrectomy is an invasive surgical procedure where a doctor removes the entire stomach and connects the base of the esophagus directly to the small intestine. This forces the patient to make significant lifestyle changes, and a surgeon usually only recommends this surgery when it is the best available option. Patients with stomach cancer and severe ulcer disease may be candidates for total gastrectomy. They should plan on spending around a week in the hospital after surgery to receive care.
The total gastrectomy can take four to five hours in an operating room, with the patient under general anesthesia. The surgeon carefully removes the stomach and stitches the small intestine and esophagus together. In the first few days after surgery, the patient cannot take anything by mouth, as the sutures need to completely heal. Before the patient can eat, an x-ray to check for leaks is necessary, after which patients can start consuming clear fluids, and gradually add more complex foods into their diets.
After a total gastrectomy, patients are prone to an issue known as dumping syndrome, where the rapid delivery of food into the intestine causes spikes in blood sugar, as well as chills, nausea, and discomfort. To address this, patients need to eat numerous small meals over the course of the day. Eating too much at a single sitting can expose a patient to the risks of complications like dumping syndrome or rupture at the surgical site. Patients also need to be careful about nutrition, as they are at increased risk of not getting adequate nutrition for their needs.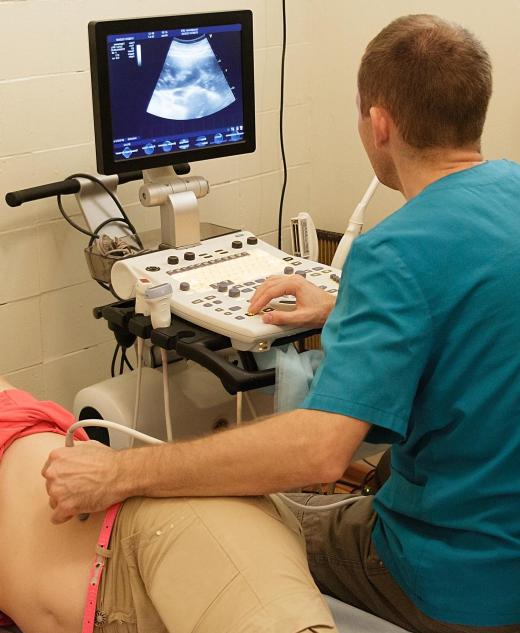 The lifestyle changes with total gastrectomy can be hard to adjust to for some patients. Most lose weight because they cannot eat enough, and in some cases, they can develop gallbladder problems. A surgeon will want to monitor the patient carefully after the procedure to check for signs of complications like infection, leaks at the joint between the esophagus and small bowel, and inflammation. Another surgery may be necessary to address complications, depending on their nature.
Before a total gastrectomy, the patient will meet with a surgeon to get as much information as possible about aftercare and necessary lifestyle changes. Patients may also want to consult a nutritionist to get advice on dietary choices after the procedure. Nutritionists can help patients establish a safe and healthy eating schedule, and offer advice on what to eat after surgery. While in the hospital as they recover, patients will usually receive more instruction and assistance from health educators and nurses.
AS FEATURED ON:
AS FEATURED ON:

By: Jeffrey Collingwood

In a total gastrectomy, a doctor removes the entire stomach and connects the esophagus directly to the small intestine.

By: acherst

A patient who has undergone a total gastrectomy may develop gallbladder problems.

By: Tyler Olson

A total gastrectomy can take four or five hours to complete, requiring the patient to be under general anesthesia.

By: Tatyana Gladskih

Patients may experience chills following a gastrectomy.

By: Artem Furman

Patients often experience nausea and discomfort when they eat food following a gastrectomy.

By: rob3000

Patients with severe ulcer disease may be candidates for total gastrectomy.