The word "trauma" is most commonly used to describe a bodily injury that is severe, sudden, and immediately life-threatening. The medical community has an entire system for ranking and triaging patients who present with these sorts symptoms, and professionals in these fields usually have a more streamlined way of classifying injuries as traumatic or just serious; in general, though, it can be hard to set out a specific definition because of how widely cases can vary. A traumatic brain injury is different from blunt force to the leg, for instance. People can also suffer emotional trauma, which isn't always as immediately noticeable but can be just as serious.
Broad Categories and Causes
In general, traumatic injuries are those that significantly impair the functioning of at least one part of the body. They are usually also life threatening, or at least run the risk of death as a possible outcome, and typically happen as a result of accident or act of violence. As a result, medical professionals often reserve the description "traumatic" for injuries that are the most serious or the most complicated to solve. A lot of things can qualify, but conditions that usually don't include illnesses and diseases that progress over time; superficial wounds; and complications or conditions that were expected, as in a surgery.
People can also experience psychological trauma, which is an injury to mental health most commonly brought on by an emotionally shocking, painful, or intensely disturbing event. It's fairly common for people who've witnessed traumatic injuries, either to themselves or loved ones, to develop psychological responses; this is particularly true of survivors of natural disasters and other mass-casualty events. First responders are often also impacted. Of course, these sorts of mental responses can also be caused by more specific instances and personal experiences. People don't usually show outward signs of injury or distress, but the turmoil they feel inside is very real.
Medical Response
Medical teams are usually trained to handle traumatic injuries slightly differently than other injuries, and the personnel in the Emergency Room are usually at the front lines. In some hospitals, special trauma centers have been established to quickly react to the immediate needs of the critically ill patient. People treated in these sorts of units are usually those who have been involved in various types of accidents, collisions, or violent attacks. It is normally staffed by specialized doctors and surgeons who are prepared to deal with extensive injuries resulting from blunt force.
The first few hours after an injury of this caliber are the most critical to a patient's chance of survival. Certain modes of medical transportation are often really helpful when it comes to quickly dispatching a care team to an accident site. It is not uncommon for these teams to arrive in a medical helicopter, which is typically much faster than an ambulance.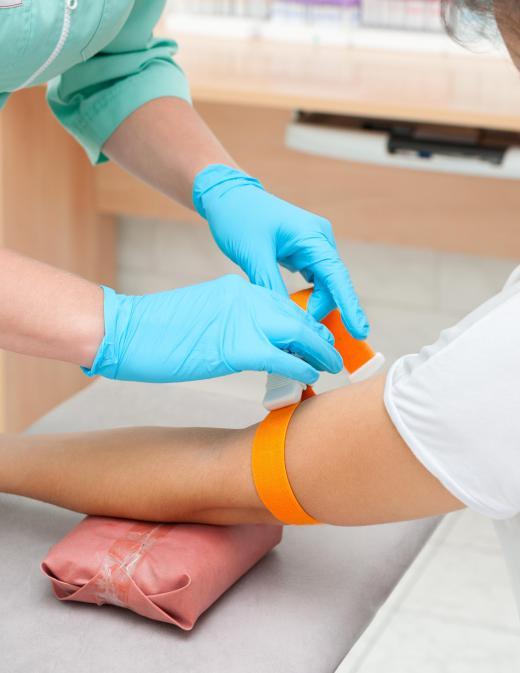 Once the medical team is on site, its members work quickly to stabilize patients for transportation. Cardiopulmonary resuscitation (CPR), intravenous therapy, the application of a tourniquet or other life-saving techniques can be performed to prepare the patient for air rescue service to the hospital. Once the victim arrives, emergency surgery or other extraordinary measures can be performed to save the life of the patient.
Recovery and Prognosis
Once the immediate danger has been addressed and a patient has been stabilized, he or she is often transferred to a standard care center in the hospital or out-patient care facility. Seriously injured people will often begin recovery in an intensive care unit (ICU) where they will receive round-the-clock attention to be sure they remain stable. Most people who get quick treatment are able to make a full recovery, but a lot of this depends on how serious things were at the beginning.
Emotional Dimensions
In addition to physical injuries, patients often experience psychological or emotional effects after an extremely distressing or shocking incident, or even a chain of events that causes the person to feel overwhelming anguish. Usually, this transpires when something horrible happens unexpectedly and the individual is powerless to stop it. Someone who has suffered child abuse or has been kidnapped may also experience these effects, right after the event or years into the future.
Often, in adults, a form of neurosis like this can manifest due to a traumatic event that occurred during childhood. Symptoms generally include nightmares, reliving frightening aspects of the event, paranoia, or feelings of imminent danger. These can consume the victim and severely impact his or her life. Psychological treatment, as early as possible, can help ease this pain and avert long-term mental conditions, and pharmaceutical interventions can often help, too.
AS FEATURED ON:
AS FEATURED ON:

By: kemaltaner

Trauma centers may treat individuals who have been involved in a serious car accident.

By: Tim Glass

Emergency room professionals are trained to handle trauma-related injuries.

By: Tyler Olson

The word "trauma" may be used to describe a life-threatening bodily injury.

By: Burlingham

People may experience psychological effects after an extremely distressing or shocking incident.

By: withGod

Tourniquets may be applied after trauma to prevent blood loss.

By: daviles

CPR may be required to help individuals who have experienced a trauma.

By: Arman Zhenikeyev

Symptoms of emotional trauma generally include nightmares.

By: fasphotographic

Although emotional trauma may not be outwardly noticeable, it can be just as serious as physical trauma.

By: jamstockfoto

In some hospitals, special trauma centers have been established to quickly react to the immediate needs of critically ill patients.

By: Photographee.eu

The diagnosis of a severe illness can cause emotional trauma.

By: FrankBirds

Natural disasters are often traumatic for survivors.