What Is Amphetamine Salt Combo?
Amphetamine salt combo is a combination of amphetamine and dextroamphetamine salts. These salts are typically combined to create a pharmaceutical product known as Adderall XR™, which is a common treatment for attention deficit hyperactivity disorder (ADHD) and narcolepsy. The amphetamine salt combo within the Adderall XR™ is present because this is the way the drug was originally synthesized by the manufacturer. In the clinical trials conducted by the original manufacturer of Adderall XR™, this combo played a major role in the drug's efficacy for treating ADHD and narcolepsy.
Dextroamphetamine saccharate, dextroamphetamine sulfate, amphetamine aspartate monohydrate and amphetamine sulfate are the four salts present, in equal shares, within the Adderall XR™ amphetamine salt combo. Adderall XR™ is officially approved by the U.S. Food & Drug Administration (FDA) for the treatment of ADHD and narcolepsy. According to the manufacturer of Adderall XR™, the amphetamine salt combo in the drug increases overall efficacy because it makes the stimulant effect and withdrawals smoother. This is useful for the treatment of ADHD because the smoother stimulation effect is more efficacious for the hyperactivity aspect of the disorder.
Amphetamines, including amphetamine salts, are in a class of psychostimulant drugs known as phenethylamines, which have the primary side effects of psychological and physiological stimulation. This stimulation occurs because the drug increases the levels of dopamine and norepinephrine neurotransmitters in the brain. Although amphetamines are clinically proven to have therapeutic utility, there is a high potential for recreational abuse. Amphetamines are notoriously addictive because euphoria is one of their main side effects, especially in excess of the recommended medical dosage. For this reason, medical practitioners typically refrain from prescribing this drug to patients who have a history of or susceptibility to substance abuse.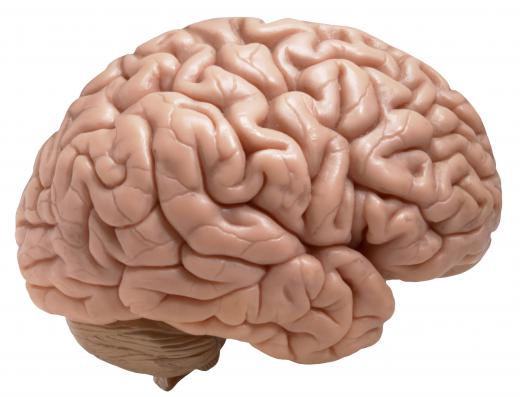 Chronic use of an amphetamine salt combo can produce a variety of unwanted side effects, including loss of appetite, insomnia, weight loss, and depression. In more severe cases, a patient may experience amphetamine psychosis, which is a psychotic disorder typically characterized by paranoia, delusions, and hallucinations. Adderall XR™ is a very potent drug and has the potential to be toxic to a number of organs in the human body. If the drug is used in combination with certain other types of medication, including a monoamine oxidase inhibitor (MAOI) antidepressant, a patient may experience a potentially fatal toxic neurological reaction. Therefore, a qualified medical practitioner will always assess whether there are existing contraindications with other drugs.
Amphetamine Salts vs Adderall
If you or your child has been diagnosed with attention deficit hyperactivity disorder, your physician may have recommended that you try medication to manage your symptoms. Symptoms of ADHD often include a combination of the following:
Trouble paying attention
Difficulty staying on task
Disorganization
Hyperactivity
Impulsivity
It's easy to see how unrelenting symptoms of ADHD can lead to difficulties in a person's school activities, work tasks, and social life. People with ADHD are capable of learning organizational strategies and life hacks for paying attention, but they are often unable to employ this knowledge without being adequately medicated.
Types of ADHD Medication
There are many different ADHD medications, and many of them fall into different drug classes. If you are an adult, your doctor may prescribe Wellbutrin, which is an antidepressant that is used to raise levels of dopamine and norepinephrine in your brain. This chemical change often helps with ADHD symptoms. Other medications typically used for both adults and children are classified as stimulants and non-stimulants. Strattera and Effexor are examples of non-stimulant medications. Adderall, Ritalin, and Focalin are examples of stimulant medications.
Amphetamine Salts for ADHD
Amphetamine salts are frequently used in medications for ADHD. These compounds are central nervous system stimulants, which mean they can make a person feel more alert, focused, and confident in his or her decisions. Adderall is a combination stimulant medication for ADHD that is a combination of amphetamine salts and dextroamphetamine.
What Is the Difference Between Amphetamine and Methamphetamine?
Some people may be concerned that amphetamine salts are dangerous or connected to illegal drugs, and parents may be wary of giving their child medication with a name similar to an illegal drug. These substances are not the same. Amphetamine salt medications are FDA-approved, legal treatments for both ADHD and narcolepsy, but these drugs do share a few similarities with stimulant drugs such as methamphetamine.
Amphetamine Salts
Amphetamine salts are only available by prescription, and they can be highly addictive if abused. These medications are not illegal, but they are carefully controlled by doctors and pharmacists. It's important to monitor your (or your child's) use of Adderall to make sure that he or she is only taking the necessary dose. The same guideline applies to adults as well.
Methamphetamine
Methamphetamine, or "meth", is an illegal drug. It is a stimulant, like amphetamine salt medications, but it is more addictive, more dangerous, and never appropriate for the treatment of any medical condition. Meth activates the central nervous system in a similar way to Adderall, but it can cause severe damage to the nervous system. Deaths by an overdose of methamphetamine are frequent.
Amphetamine Salts Side Effects
Though amphetamine salt combo medications work well for the majority of people who take them, they can also have moderate to severe side effects. A small number of people who take this medication will have no side effects, but many will experience one or more of the following adverse events:
You may still be able to take Adderall or another amphetamine salt medication if you experience side effects, but it's important to talk to your physician about how you feel while taking this medication. Some side effects, such as dry mouth, may not bother you or cause health problems, while consistent nausea and trouble sleeping can significantly interfere with your quality of life (even if you can concentrate well).
Additionally, amphetamine medications can be highly addictive and lead to physical and psychological dependence on the drug to feel as though you are functioning normally. If you have a history of addiction, you may want to steer clear of this medication or exercise caution while taking it.
How Do I Choose the Right ADHD Medication?
There is no one-size-fits-all ADHD treatment. Some people may need to take amphetamine salt medication year-round to experience symptom relief, while children and teens may be able to take "medication holidays" where they take a break from their medications during school breaks when they do not need to focus as intently.
Stimulant medication for ADHD is not right for everyone. Many people may look for alternative treatment if they do not like how they feel while taking Adderall. More sensitive patients may wish to conquer their ADHD symptoms with a combination of non-stimulant medication and therapy. Ultimately, it is up to the patient and his or her physician or nurse practitioner to determine the right balance of medication, counseling, and lifestyle modification to achieve the desired level of symptom relief.
AS FEATURED ON:
AS FEATURED ON:

By: Klaus Eppele

Amphetamine salt combo can be used to treat narcolepsy.

By: marksykes

Amphetamine salts increase the levels of dopamine and norepinephrine neurotransmitters in the brain.

By: ivolodina

Patients who take monoamine oxidase inhibitor (MAOI) antidepressants should avoid taking an amphetamine salt combo.

By: milkovasa

Amphetamine psychosis is characterized by paranoia.

By: tiplyashina

Chronic use of amphetamine salt combo may cause insomnia problems.

By: Jacek Chabraszewski

Amphetamines have a high risk of recreational abuse.

By: Ivonne Wierink

Side effects of an amphetamine salt combo may include loss of appetite.

By: Tony Northrup

Some children with ADHD may refuse to take medication of any kind for the condition.