What Is an Authority Problem?
A person who has an antagonistic or unhealthy relationship with authority figures may be described as having an authority problem. In some cases, these people tend to antagonize and resent any authority figure they encounter, regardless of the legitimacy of that person's authority. In other cases, an individual may demonstrate extreme and inappropriate submissiveness in his interactions with authority figures. Both types of behavior are problematic and can cause significant issues for the person with an authority problem. Evidence of this mentality can sometimes be found in children who are diagnosed with oppositional defiant disorder, and if left unchecked, children with authority problems could develop a personality disorder in adulthood.
In children, consistent challenges to authority figures may lead to a diagnosis of oppositional defiant disorder. Children who have this condition are considered to be at significant risk for developing more serious personality disorders as they reach adulthood. Interventions may include psychotherapy and supportive services for the child's family as well as an individualized educational program.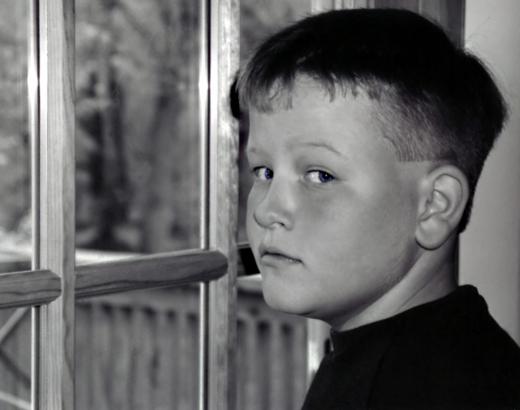 While it is not unusual for people to chafe at authority from time to time, some people demonstrate a pattern of authority problems throughout their life. These people may, for example, have difficulty holding a job because they resent their superiors and become uncooperative at work. The person with an authority problem will do this even if his boss is a reasonable person and is making reasonable requests. The problem is not with the boss as a human being, but the position of authority that he holds. An individual with an authority problem may find it impossible to work under someone else's direction and may choose the uncertainty of unemployment or temporary jobs over submitting to a supervisor's authority.
On the other hand, some people with an authority problem may react to authority by submitting even to unreasonable demands. These individuals may be very keen on avoiding conflict or fearful of the consequences of challenging authority. Unfortunately, not all authority figures are benign, and this over-compliance can cause significant problems for those with this type of authority problem. Whether a person's authority problem manifests itself in mindless conflict or over-compliance, having problems with authority can jeopardize an individual's career and relationships and may even land her in legal trouble. Individuals who recognize these traits in themselves may be able to get help and change both their attitudes and behavior by working with a competent counselor or therapist.


By: michaeljung

Individuals who have an authority problem may resent any authority figure that they encounter.

By: Ambrophoto

Psychotherapy may be beneficial for individuals who have an authority problem.

By: Susan Stevenson

Authority issues might start in childhood.

By: bertys30

Symptoms of oppositional defiant disorder need to be addressed as soon as possible in teens and young adults.

By: Wrangler

People who have trouble with their supervisor might talk bad about them behind their back.