Astelin® is a prescription nasal spray containing the antihistamine azelastine, which is used to treat hay fever and allergies. This drug works by preventing chemicals in the body from causing symptoms such as runny nose and sneezing. Astelin® can cause drowsiness, especially when taken with alcohol or medications such as sleeping pills and muscle relaxers.
Doctors prescribe Astelin® for patients who are exhibiting symptoms of seasonal allergies or hay fever, which include an itchy and runny nose, sneezing, and post-nasal drip. The azelastine in Astelin® stops histamine chemicals from affecting the nose and other areas of the body, providing temporary relief from these symptoms.
Patients should take Astelin® as directed by their doctor. The general directions are one to two sprays in each nostril twice a day. Patients need to blow their nose and prime the pump before taking Astelin® for the first time. Keeping the head level while spraying prevents the medication from going down the throat. After taking Astelin®, patients should clean the nozzle with a slightly damp tissue. Patients should also avoid blowing their nose and sneezing, because doing so can reduce the effectiveness of the medication. Astelin® usually starts working within 15 to 45 minutes.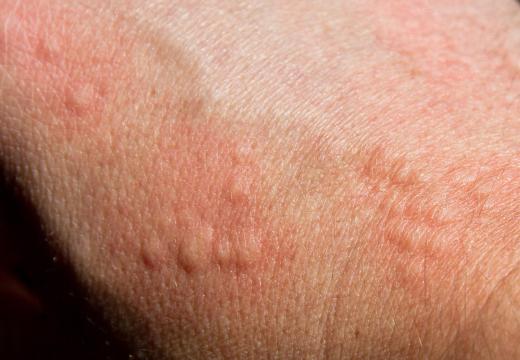 Astelin® can cause complications in patients who are allergic to azelastine. Patients should also notify doctors of any over-the-counter and prescription medications they're currently taking, especially ones for colds and allergies. Pregnant women and those who are breastfeeding should let doctors know about their condition. As of 2010, the US Food & Drug Administration (FDA) has not determined whether Astelin® passes through breast milk or if it affects the unborn.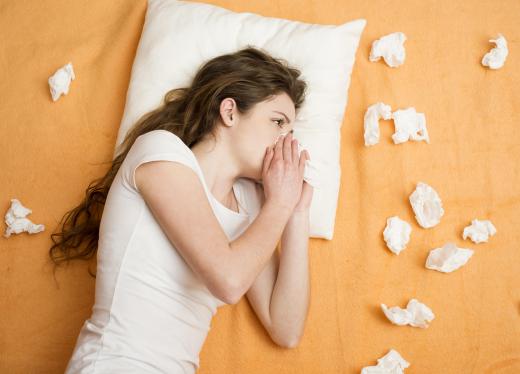 Common side effects of Astelin® include drowsiness, bitter taste, dry mouth, sore throat and headaches. Other mild side effects are nausea, nasal burning, muscle soreness and weight gain. Patients should let their doctor know if any of these side effects become severe or are prolonged.
Serious side effects that require immediate medical help include shortness of breath, wheezing, tightness in the chest and fast or irregular heartbeats. Signs of an allergic reaction to Astelin® are breathing difficulties, hives and facial, tongue or throat swelling. Patients should stop taking the medication and seek medical attention if these symptoms occur.
Patients should drive and use machinery with caution when taking Astelin® due to drowsiness. This side effect can cause slow reaction times and impair judgment. Those taking the medication should avoid drinking alcohol and using muscle relaxers, sleeping pills and other medications that also cause drowsiness.
AS FEATURED ON:
AS FEATURED ON:

By: luna

Allergies may cause post-nasal drip and lead to swelling and congestion of the nose.

By: Jürgen Fälchle

Hives may indicate a medication allergy.

By: Halfpoint

Astelin can be used to treat the itchy and runny nose associated with seasonal allergies.

By: blanche

Astelin® is known to cause drowsiness, particularly when taken with alcohol.

By: Ken Hurst

Astelin is a prescription nasal spray that's used to treat hay fever and allergies.