Carmex® is a brand of lip balm that was developed in 1937 by Alfred Woelbing in the family's home. The business eventually relocated to a facility in Wauwatosa, Wisconsin and is currently headquartered today in Franklin, Wisconsin. The Carmex® business is currently still owned by the Woelbing family, including Alfred's son and grandsons. Paul Woelbing is the current President of Carma Labs.
Carmex® was originally manufactured and is still available today in a distinctive small yellow jar. It is also available in a squeeze tube and a more standard, twist-up stick. It is found in a few different flavors including original, cherry, strawberry and mint. An SPF 15 version is also manufactured in the twist-up stick variety. An extra moisture version is also available.
Carmex® lip balm is designed for a few different purposes, and helpfully lists its ingredients on the packaging. This lip balm was primarily developed to speed the healing of cold sores and chapped lips. Some of the ingredients include cocoa butter to moisturize; lanolin and SPF 15 sunscreen to protect lips from wind, sun and cold; and menthol and phenol to help heal cold sores and chapped lips. Camphor is an ingredient added to help relieve pain from chapped lips, and is included along with other ingredients to soften lips such as aloe butter, Vitamin E and petrolatum.
It is easy to find Carmex® online and in stores. It is very inexpensive and usually no more than $5 US Dollars (USD), but Carmex® is available internationally. Check in the drugstore section of any store and you are likely to find Carmex® available for purchase. A free sample can also be requested from the Carmex® website if you want to give it a try first.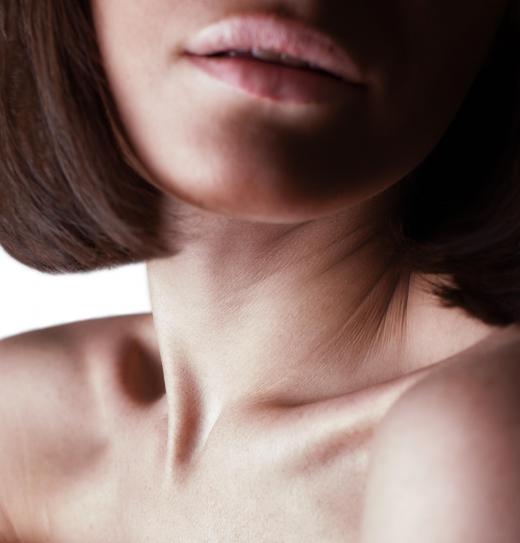 Searching online reveals some that believe Carmex® to be addictive, but the manufacturer's website denies this claim, stating that all the ingredients are clearly listed on the packaging and that none are addictive. Nonetheless, the theory is still quite prevalent. This theory is mentioned about other brands of lip balm as well.
Carmex® is not tested on animals, which is important to some. It is also allowable to be carried on airplanes. Finally, according to the manufacturer's website, Carmex® does not have an expiration date. Many people who use Carmex® appreciate the simplicity of the product and will always continue to use it -- this could explain why Carma Labs holds such a large share of the lip balm market.
AS FEATURED ON:
AS FEATURED ON:

By: uwimages

Carmex lip balm may be helpful in healing cold sores.

By: svl861

Cocoa butter is an ingredient in Carmex lip balm.

By: alex83ch

Carmex® produces several different types of lip products.

By: markcarper

Carmex can be applied to the lips with a finger.

By: stokkete

Carmex should be found in the drugstore section of any store.