What Is Considered Normal Vaginal Discharge?
Normal vaginal discharge is usually white or clear and thick, sticky, creamy, or wet in consistency. If it has an odor, it is usually very mild and not foul smelling. In most cases, a woman's normal vaginal discharge isn't irritating and does not cause itching. Some women feel alarmed by the amount of discharge they have, but the amount may vary from woman to woman as well as at different points in a menstrual cycle.
Some women become upset by the presence of vaginal discharge. They may, for example, feel it means they are dirty or have an infection, but this is a misconception. Most women have some type of vaginal discharge, and it is usually not associated with lack of cleanliness, nor is it a sign of infection. The appearance, feel, and consistency of vaginal discharge may vary from woman to woman, however. In fact, one woman may even experience different types of discharge at various points in her menstrual cycle.
In most cases, normal vaginal discharge is white or clear. A woman may have discharge that is thick, sticky, creamy, thin, watery, or elastic — all of these are within the realm of normal discharge. Interestingly, a woman's discharge changes in conjunction with her fertility. For example, it may appear white and thick or creamy during less-fertile parts of her menstrual cycle and then become clear, wet, and stretchy when she is close to ovulation; these changes are normal and not cause for alarm.
A woman may also wonder if she has a normal amount of vaginal discharge. The amount varies from woman to woman, and even from cycle to cycle. On average, however, a woman may have about 1 teaspoon (4.92 milliliters) of discharge daily.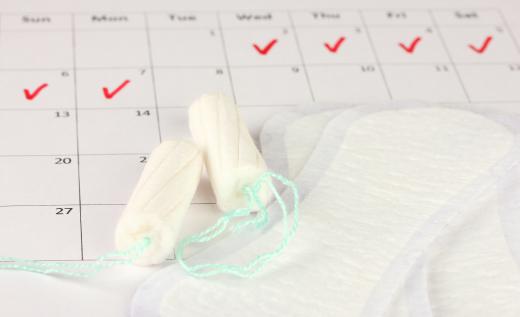 Some women may also wonder whether odor is normal when it comes to vaginal discharge. Usually, a woman's vaginal discharge is odorless or mild smelling. In fact, if discharge does have a smell, it is usually so mild that a woman may not notice it. A foul-smelling vaginal discharge is not normal, however, and may develop as a sign of an infection or a sexually transmitted disease.
Besides a foul smell, there are other signs a woman may notice if she is experiencing abnormal discharge. For example, if a woman's discharge is yellow, green, black, or gray, this may be a sign of infection. Additionally, normal discharge is usually not accompanied by pain, irritation, or itching.
AS FEATURED ON:
AS FEATURED ON:

By: Ruslan Kudrin

Normal vaginal discharge is white or clear, thick, creamy, and if it does have an odor, it's mild and not foul smelling.

By: Africa Studio

The amount of normal vaginal discharge varies from woman to woman and cycle to cycle.

By: WavebreakMediaMicro

Vaginal discharge is necessary for a healthy reproductive system.

By: javiindy

Most females who have experienced puberty have vaginal discharge.

By: MediablitzImages

Abnormal vaginal discharge can indicate certain forms of vaginitis, which are easily treatable through prescription medications.

By: kellyreekolibry

A woman with normal vaginal discharge typically does not need pads or tampons between periods.