Edrophonium, or edrophonium chloride, is a medication that functions as a cholinergic drug, or acetylcholinesterase inhibitor (AChEI). This means that it stops the enzyme cholinesterase from the breakdown, or hydrolysis, of the neurotransmitter or chemical compound acetylcholine (ACh). Edrophonium is commonly sold under the trade name Enlon. Other trade names include Reversol and Tensilon.
The clinical significance of acetylcholine includes its ability to create neuromuscular simulation, which enables people to move their muscles using conscious control. These muscles are known as voluntary muscles, or skeletal muscles. This neurotransmitter is mainly produced in the peripheral nervous system (PNS), a division of the nervous system that connects the central nervous system (CNS) to the body's organ and limbs. The PNS is usually divided into the autonomic nervous system (ANS) and somatic nervous system (SNS), the latter of which concerns the voluntary muscles that acetylcholine are responsible for keeping in regular function.
Thus, when cholinesterase breaks down this chemical compound, it increases the risk of developing a weakness of muscular voluntary control. This autoimmune neuromuscular disorder is known as myasthenia gravis. The Tensilon test is used to diagnose it. The test is also used to separate myasthenia gravis from cholinergic crisis; the latter is the opposite, as it denotes excessive neuromuscular simulation. Edrophonium is applied to both conditions, increasing ACh for people with myasthenia gravis while blocking the neurotransmitter for cholinergic crisis.
Edrophonium can be administered intravenously, meaning that it is injected with a needle placed in a vein. It can also be given as an intramuscular injection, which means it is administered to a muscle. Each dosage should contain 1 milliliter (10 milligrams), although children should be given around 0.1 mL (1 mg) to 0.5 mL (5 mg) instead. During the Tensilon test, small doses of the medication are administered between 15 to 45 seconds. With each dose, the physician notes the patient's reaction to edrophonium, which could produce signs such as alteration in vision, sweating, muscle weakness and nausea.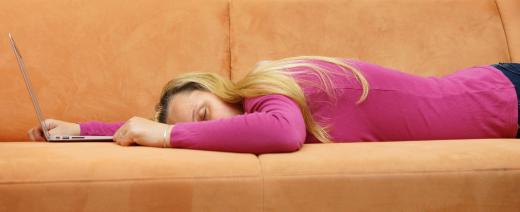 The serious and most common side effects of edrophonium include chest pain, dizziness and a weak pulse and heart rate. Other side effects, such as increased frequency of urination and breathing and swallowing problems, may also occur. Less frequent signs include voice changes, some nausea and vomiting and diarrhea. Physicians generally avoid or are cautious about recommending the drug to patients who have certain allergies, asthma, an arrhythmia or are pregnant.
AS FEATURED ON:
AS FEATURED ON:

By: Mikhail Basov

Edrophonium prevents the enzyme cholinesterase from breaking down in the brain.

By: koszivu

A weak pulse is a serious side effect of edrophonium.

By: Bacho Foto

Side effects of edrophonium may include muscle weakness.

By: michaeljung

Side effects of edrophonium may include chest pain.

By: hartphotography

Pregnant women should not take edrophonium.