What Is Halobetasol Propionate?
Halobetasol propionate is a topical corticosteroid. It is used to treat inflammation, redness, and itching of the skin caused by conditions such as psoriasis, eczema, and allergic reactions. Generally it is a safe medication, although there are some precautions that should be taken while using it and some side effects that may occur.
Compared to other corticosteroids, halobetasol propionate has a high potency. It is important not to use more of it than instructed or to use it for longer than prescribed in order to avoid adverse side effects. Patients should apply it according to the schedule recommended, and it should not be used for longer than two weeks. This medication should be applied in a thin film and should not be covered by a bandage or any other covering unless instructed by a doctor.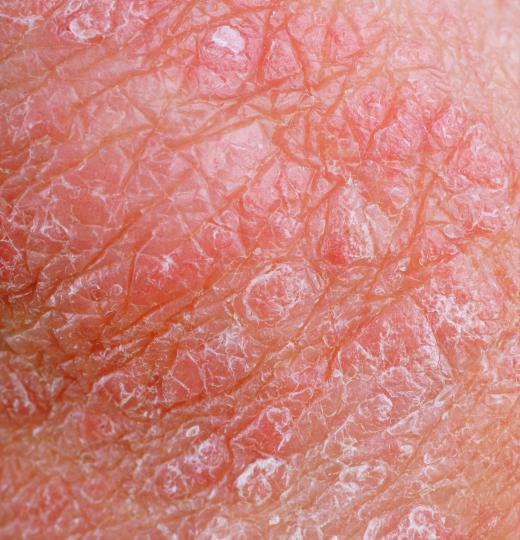 Topical corticosteroids such as halobetasol propionate are not appropriate for all skin irritations. Previously prescribed medication should not be used to treat a different skin condition or given to another person. It should also not be used on the face or groin unless recommended by a doctor, and patients should avoid ingesting it or getting it in the eyes.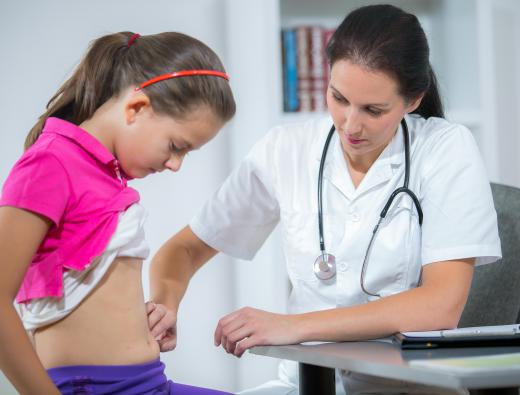 The most common side effects of halobetasol propionate are stinging, burning, or irritation after application. Other less common side effects can include dry skin, inflamed hair follicles, thinning of the skin or changes in skin color in the treated area, and crusting or acne-like outbreaks. Any persistent or concerning side effects should be reported to the patient's doctor. Long term use increases the likelihood of more serious side effects.
It is possible to absorb this medication through the skin, which can cause adverse effects. People who experience severe skin irritation, changes in vision or mood, problems sleeping, weight gain or puffiness in the face, muscle weakness, or fatigue should stop using halobetasol propionate and speak to a doctor. If there are any signs of an allergic reaction, such as trouble breathing, hives, or swelling of the face or mouth, patients should seek emergency medical attention.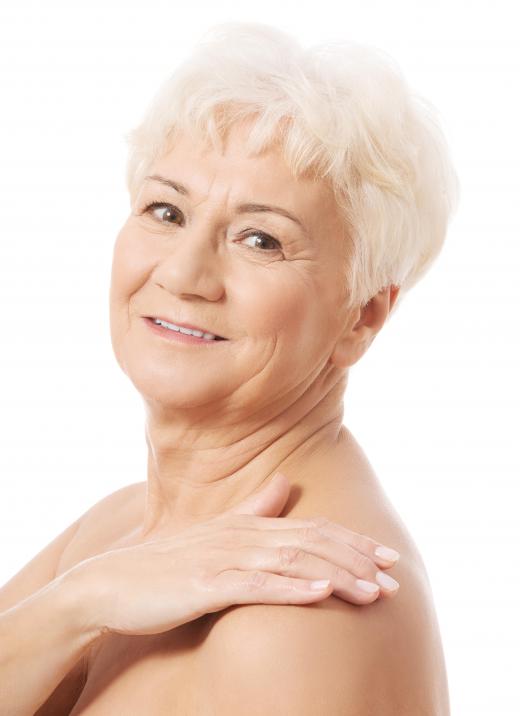 This medication should not be given to children under twelve without doctor supervision. Children may absorb more of the active ingredients through their skin and can experience more severe side effects, including a delayed growth rate. Women who are pregnant, planning to become pregnant, or nursing a baby should discuss this with their doctors because it is not fully known if halobetasol propionate could harm an unborn or nursing baby.
AS FEATURED ON:
AS FEATURED ON:

By: quayside

Halobetasol propionate can be used to treat inflamed, itchy skin conditions like eczema.

By: jovanmandic

Halobetasol propionate should not be given to children under the age twelve without doctor supervision.

By: quayside

Halobetasol propionate can help treat some of the symptoms of psoriasis.

By: Piotr Marcinski

Because skin moisture and elasticity typically decreases with age, older individuals may be particularly susceptible to experiencing eczema.

By: marilyn barbone

Halobetasol propionate may not be appropriate for all skin irritations.

By: paulandlara

Psoriasis typically appears as scaly, reddish colored patches of skin.

By: Igor Normann

People who experience fatigue while taking halobetasol propionate should speak to a doctor.

By: Valua Vitaly

Halobetasol propionate side effects may include problems sleeping.

By: Michelle Meiklejohn

Side effects of halobetasol propionate may include weight gain.