Helonias dioica is another name for False Unicorn, also known as Devil's Bit, Starwort, Fairy Wand and Blazing Star. Its botanical name is Chamaelirium luteum. It is a flowering, perennial herb that is often used as a homeopathic remedy for women's reproductive issues.
Helonias dioica is a native North American plant that can be found in the US from New England to Illinois, and further south into Florida. It is typically found in humid climates and in moist soil. Because it is so frequently gathered for medicinal uses, the plant is considered to be a threatened species.
False unicorn was first used by Native Americans, not only for women's health, but as a remedy for almost any ailment. Native Americans gave the plant the name Devil's Bit. This occurred when, according to folklore, an evil spirit became angered by its use, and so bit a piece of it off to prevent further usage. Early American settlers later discovered the plant's benefits, and additionally used it as a treatment for depression and a cough remedy. From 1916 to 1947, Helonias dioica was listed as a uterine tonic in the United States pharmacopoeia.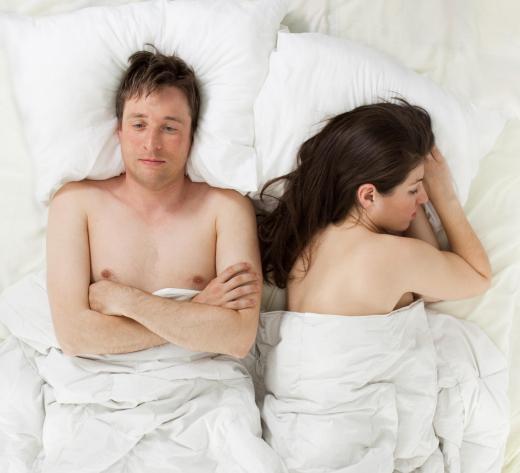 The plant's stem ranges from 1 to 3 feet (0.3 to 0.9 meters) tall, with alternating leaves. The flowers are tiny and greenish-white. It is a dioecious species, meaning that the female and male flowers appear on separate plants. The root and the dried rhizomes, which are harvested in autumn, are the only parts of the plant that are used for medicinal purposes.
In homeopathy, Helonias dioica has been said to aid in curing many women's ailments. It is touted as being able to cause regular menstrual cycles and relieve symptoms caused by menopause and morning sickness. It is also thought to help correct fertility problems, low sex drive and assist in preventing miscarriage. It has also been suggested as a treatment for men's impotence.
It is not yet understood how the herb remedy works, due to a lack of medical research. The most common thought is that the steroidal saponins contained within the plant are what gives it its medicinal properties. It might also be possible that the herb increases progesterone production levels by influencing the hormone chorionic gonadotropin.
Despite its many supposed benefits, Helonias dioica has not been thoroughly scientifically studied. There may be unknown side effects or drug interactions. Extremely large doses have been reported to cause nausea and vomiting. It may also be unsafe to take during pregnancy, due to the herb having such an extensive effect on the uterus.
AS FEATURED ON:
AS FEATURED ON:

By: Jeff Hart

Helonias dioica is another name for False Unicorn.

By: andreusK

Helonias dioica has been used to treat low sex drive.

By: logos2012

Helonias dioica may increase progesterone production levels.

By: rob3000

Helonias dioica is said to relieve many of the symptoms caused by menopause.

By: blueringmedia

Proponents of helonias dioica suggest it can be used for regulating menstrual cycles.

By: Igor Mojzes

Helonias Dioica is said to help correct fertility problems.

By: namwar69

False Unicorn was first used by Native Americans as a remedy for almost any ailment.

By: ftlaudgirl

Helonias dioica may relieve symptoms caused by morning sickness.

By: Kitty

Helonias dioica has been used for treating cough.