Mild emphysema is the early development of emphysemic symptoms associated with the presence of chronic obstructive pulmonary disease (COPD). The condition is induced by the deterioration of the air sacs within one's lungs. The presence of mild symptoms is indicative of a progressive condition that has no cure; therefore, treatment is centered on symptom management. Individuals exhibiting mild emphysemic symptoms are often encouraged to make positive lifestyle changes, such as smoking cessation, and may be given a variety of treatments to help slow disease progression, such as inhalation medications, oxygen treatments and, in severe cases, surgery.
The development of mild emphysemic symptoms generally presents in individuals who either currently smoke or have a history of smoking. There are a variety of diagnostic tests that may be utilized to confirm a diagnosis of emphysema. Usually, individuals are given a battery of pulmonary function tests (PFTs) to evaluate their lung functionality and capacity. Imaging tests, such as X-ray, may also be used to evaluate the condition of the individual's lungs and upper respiratory system and to check for emphysemic signs, such as tissue deterioration or holes within the lung tissue. Additional tests used to assess one's lung functionality may include a pulse oximetry and arterial blood gases analysis, which measure the lungs' ability to absorb, circulate, and deliver oxygen throughout the body.
Signs and symptoms associated with mild emphysema develop gradually and worsen as the disease progresses. Individuals with this disease will usually experience shortness of breath with excessive physical activity or strain. With time, the amount of physical activity it takes to impair one's respiration will decrease until it occurs with little to no physical exertion at all. It is not uncommon for individuals with mild emphysema to wheeze or develop chest discomfort during episodes of compromised respiration. As the condition progresses, symptomatic individuals often develop a persistent cough and become easily fatigued.
In cases where symptom onset is associated with smoking, individuals with mild emphysema are encouraged to quit smoking as soon as possible. Supportive measures for smoking cessation are usually offered and generally include help with designing one's approach for smoking cessation. Often, supplemental medications to ease the transition, as well as family and social support play a crucial role in the success of one's plan to quit.
Treatment for mild emphysema is generally centered on slowing the progression of the disease. Inhalation medications, such as bronchodilators and corticosteroids, may help alleviate airway constriction allowing for easier respiration. Those with rapidly advancing symptoms may require the use of supplemental oxygen and antibiotic medications to ease breathing and prevent the development of a secondary condition, such as pneumonia. Advanced presentations of emphysemic symptoms may also necessitate the use of surgery to increase lung function and improve one's ability to breathe. When traditional treatments have failed and respiration is severely compromised, the individual may be placed on a waiting list for lung transplantation if established criteria are met.
Frequently Asked Questions
What is mild emphysema?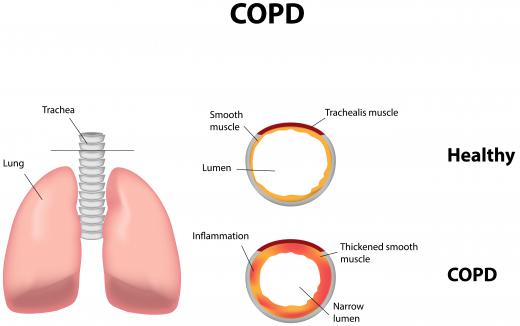 Mild emphysema is a form of chronic obstructive pulmonary disease (COPD) that affects the alveoli in the lungs. It is marked by shortness of breath, coughing, and wheezing due to damage to the alveoli. Prolonged exposure to cigarette smoke, air pollution, and other environmental irritants can lead to the weakening and enlarging of the alveoli, which in turn decreases the oxygen sent to the body.
What are the symptoms of mild emphysema?
The main symptom of mild emphysema is shortness of breath, which is usually worsened by physical activity. Other symptoms include coughing, wheezing, fatigue, and a lack of endurance during physical activity. In some cases, mild emphysema may cause a decrease in appetite, weight loss, and a bluish tint to the skin due to a lack of oxygen in the blood.
How is mild emphysema diagnosed?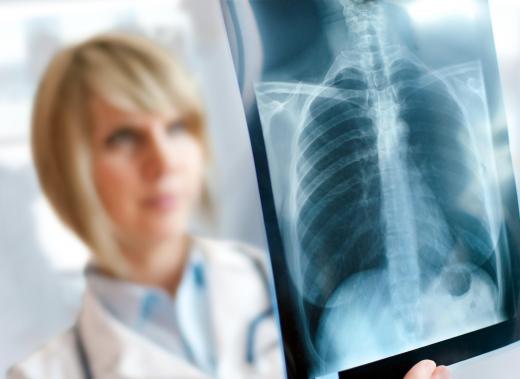 Mild emphysema is usually diagnosed with a chest x-ray, spirometry test, or CT scan. A chest x-ray can show any changes in the lungs caused by emphysema, and a spirometry test measures the amount of air that can be exhaled. A CT scan can provide detailed images of the lungs and help diagnose emphysema. In some cases, a bronchoscopy may be performed to obtain a sample of lung tissue for further testing.
What are the treatments for mild emphysema?
Treatment for mild emphysema typically involves medications, lifestyle changes, and supplemental oxygen therapy. Medications may include bronchodilators to open the airways, corticosteroids to reduce inflammation, and antibiotics to treat infections. Lifestyle changes may include quitting smoking, avoiding air pollution or other environmental irritants, and exercising regularly. Supplemental oxygen therapy can help increase oxygen levels in the blood and reduce shortness of breath.
Is mild emphysema curable?
While moderate emphysema cannot be cured, it can be treated and managed. Therapy can lessen symptoms and limit the spread of the disease. To benefit the most from therapy, it's critical to follow the doctor's directions. Also, giving up smoking and eliminating other environmental irritants are crucial to halting additional lung damage.
AS FEATURED ON:
AS FEATURED ON:

By: Minerva Studio

Quitting smoking is a part of the treatment for mild emphysema.

By: milan2099

People with mild emphysema commonly experience chest pain.

By: eldadcarin

Regular smoking is a leading cause of mild emphysema.

By: joshya

Emphysema is a form of chronic obstructive pulmonary disease (COPD), which involves enlarged air spaces and destroyed alveoli in the lungs.

By: dalaprod

Wheezing and chest tightness are symptoms of emphysema.

By: creo77

Individuals with rapidly advancing symptoms of mild emphysema may develop pneumonia.

By: Photographee.eu

Even former smokers have an increased risk of developing mild emphysema.

By: citylights

X-rays and other diagnostic imaging tests may be used to check for signs of emphysema.