What is Paget's Disease of the Nipple?
Paget's disease of the nipple should not be confused with other forms of Paget's disease, notably Paget's disease of the bone or of the vulva. All three conditions share in common identification and description by 19th century British physician Sir James Paget. They are each separate diseases, named after the pioneering work of this physician. Paget's disease of the nipple is actually a form of rare breast cancer, accounting for only about 5% of all breast cancer cases, and it is most commonly seen in women who are older than 60. Occasionally younger women will get the condition, but it is very uncommon.
In most cases of Paget's disease of the nipple, the most notable factor is that the nipple is covered with a red flaking and scaly rash. Most women ignore this early rash but should it continue for more than a few days, women should see a doctor. The rash may begin to form a crust, and may spread out from the nipple onto the skin surrounding it. While the early rash is not particularly bothersome, as the disease progresses, the rash can sting, itch, or burn, creating considerable discomfort.
Upon examination, half of all people diagnosed with Paget's disease of the nipple have a palpable tumor beneath the nipple. In all, 95% of people with the condition have a tumor in the breast tissue, usually located near the milk ducts. When a tumor can't be felt, patients undergo mammography and sometimes sonograms of the breast tissue to locate and identify tumors. What creates some medical mystery is that in about 5% of cases, no tumor is present. However, even without an underlying cancerous growth, the tissue on the nipple is cancerous and can possibly spread. All cases are treated to prevent spread.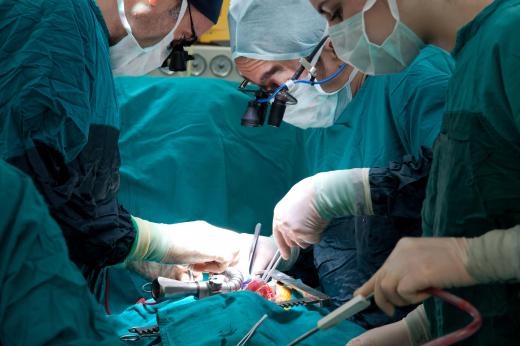 There are several options for treatment. For some women, malignant growths are not only under the nipple but have spread to under the arms. Complete mastectomy may be required. Others undergo lumpectomy and removal of any nipple or surrounding tissue that has Paget cells. Radiation therapy after lumpectomy or mastectomy is standard and women may also begin hormone suppression therapy via oral medications and/or chemotherapy to prevent recurrence.
Rate of survival for Paget's disease of the nipple depends upon the stage at which the cancer is identified. If the condition affects the nipple tissue only, survival rate is 99.5%. When underlying tumors exist, survival rate is assessed by the stage and size of the tumor and how far it may have invaded. In Stage One, a tumor in the breast is no larger than about .8 inches (2.032 cm) and cancerous cells are not present in the lymph nodes. About 80% of people in this stage are completely cured.
Stage Two means cancer has spread to lymph nodes and tumor size is no larger than about two inches (5.08 cm). Survival rate may be determined by the extent lymph nodes are affected by the cancer, but overall survival rate for people diagnosed in Stage Two is 70%. Stage Three patients have a 40% rate of surviving five years beyond diagnosis with treatment, and Stage Four patients have a much lower rate, 20% of survival at the five-year rate.
There are investigatory treatments and clinical trials for Paget's disease of the nipple, and outlook to improve survival rates is good. As with any breast cancer, early detection is key to higher survival rates. Pay attention to any rashes forming on the nipple and perform monthly self-exams to check for the presence of lumps.
AS FEATURED ON:
AS FEATURED ON:

Paget's disease of the nipple was named after an English surgeon and pathologist Sir James Paget.

By: derege

A complete mastectomy is usually performed on a patient with Paget's disease of the nipple.

By: Arto

Paget's disease of the nipple is a type of cancer that has flaky nipples as a symptom.

By: Balint Radu

Most people with Paget's disease of the nipple have a tumor in the breast tissue that's located near the milk ducts.