Paresthesia is the condition commonly known as "pins and needles," where part of the body — typically a foot or hand — begins to tingle and becomes numb, or "falls asleep." This sensation can occur either on a temporary or on a chronic basis. In most cases, it is a short-term condition caused by putting pressure on a nerve, and the tingling sensation will diminish within several minutes.
When someone experiences paresthesia on a regular basis, however, it could indicate a more substantial problem within the body. Frequent cases can be symptoms that neurons in the brain are malfunctioning and are not properly relaying signals to the brain. In such cases, the neural problems may be related to malnutrition, diabetes, a thyroid condition, or another medical problem.
In addition to problems with neuron function, chronic cases of paresthesia can also be associated with damage to the nerves themselves. Some likely causes of nerve damage are Lyme Disease or multiple sclerosis; a brain tumor can also have similar effects. For people who are experiencing a "pins and needles" sensation on a frequent basis, it is important to see a medical professional who can test for any of the serious conditions that may cause the sensation.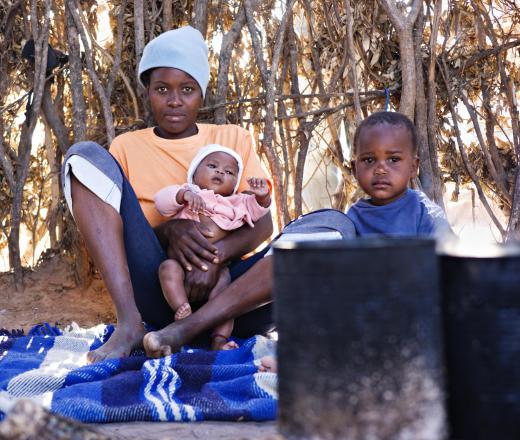 Treatment for paresthesia depends on the underlying cause of the problem. In ordinary cases of the temporary "pins and needles," the sensation can generally be relieved by vigorous movement of the affected limb. Generally, as soon as pressure on the nerve is relieved, the problem will begin to go away on its own. When the paresthesia is related to a more severe condition, the sensation of numbness will often be cured with the treatment for the condition. Patients who suffer from multiple sclerosis frequently take prescribed drugs that alleviate many of their symptoms.
Some forms of alternative therapy may also help get rid of paresthesia. For example, as it is often related to a vitamin deficiency, it may be helpful to take vitamin supplements, as recommended by a healthcare professional. Massage and acupuncture have also been known to help treat the condition.
AS FEATURED ON:
AS FEATURED ON:

By: Alfred Wekelo

Massage and acupuncture have been known to help treat paresthesia.

By: poco_bw

In some cases, paresthesia is linked to malnutrition.

By: Mercedes Fittipaldi

A compressed nerve in the foot may cause toe paresthesia.

By: Photographee.eu

Chronic paresthesia of the hands may inhibit the ability to grip a toothbrush.

By: designua

Multiple sclerosis may cause nerve damage, leading to symptoms of parethesia.