What is Phenoxymethylpenicillin?
Phenoxymethylpenicillin is oral penicillin, an antibiotic commonly used for treating bacterial infections. Discovered in 1928 by Alexander Fleming, penicillin was a compound produced by the mold genus Penicillium. This compound got its name because it has a phenoxy- group, derived from phenol, and a methyl group. Also called penicillin V potassium, it is used for nonresistant pneumonia, upper respiratory tract infections, mouth infections, sore throat, diphtheria, syphilis, and leptospirosis.
Like other types of penicillin, phenoxymethylpenicillin has a beta-lactam ring, the integrity of which is needed for the antibiotic activity of the drug. Nevertheless, it works by inactivating the penicillin-binding proteins (PBPs) needed for cell wall synthesis and of bacterial enzymes called transpeptidases. The role of these bacterial transpeptidases is to cross-link the polymers of peptidoglycan in order to strengthen the integrity of the bacterial cell wall. With the inactivation of both PBPs and transpeptidases, the bacterial cells lose their rigidity and become susceptible to rupture.
Phenoxymethylpenicillin is used to treat many infections, particularly those caused by Gram-positive bacteria, which have thick layers of peptidoglycan in their cell walls. Aerobic Gram-positive cocci like pneumococcus, Streptococcus, and Staphylococcus may be treated with this drug, as are aerobic Gram-positive rods like Bacillus, Clostridium perfringens, and Clostridium diphtheriae. It is effective against oral anaerobes, except for Bacteroides fragilis, but it has no antibiotic activity against Gram-negative bacteria like Salmonella, Haemophilus, and Proteus. The most common pathogens for which penicillin drugs are used are the organisms Treponema pallidum and Leptospira, which cause syphilis and leptospirosis, respectively.
Although this antibiotic has been very helpful in the fight against microbes, its usefulness is undermined by the development of antimicrobial resistance. Resistant organisms like Staphylococcus aureus, Escherichia coli, Neisseria gonorrhoeae, Bacteroides, and Pseudomonas aeruginosa can produce enzymes called penicillinases or beta-lactamases, which break down the beta-lactam ring and render the drug ineffective. Other bacteria develop resistance through the lack of cell wall, receptors, or PBPs, and the impermeability of the cell wall to penicillin.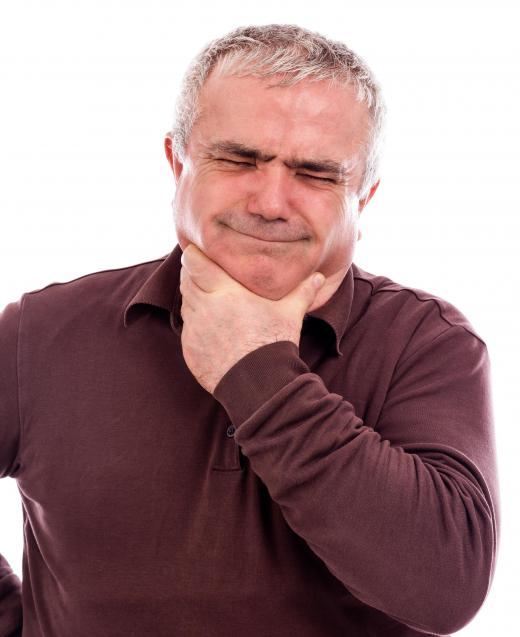 Like other kinds of penicillin, phenoxymethylpenicillin has several side effects. Penicillins are notorious for inducing allergies or hypersensitivity reactions, including rashes or hives, itching, fever, difficulty breathing, anaphylaxis, and swelling of the tongue, lips, throat, or face. Other side effects include diarrhea, inflammation of the large intestine known as pseudomembranous colitis, and opportunistic infections like candida. Any of these symptoms merit a consultation with a medical professional.
AS FEATURED ON:
AS FEATURED ON:

By: Kadmy

Phenoxymethylpenicillin is an antibiotic used to treat bacterial infections.

By: Monika Wisniewska

Pseudomonas aeruginosa bacteria, which is resistant to phenoxymethylpenicillin.

By: jinga80

Penicillin is a common allergen, sometimes causing life-threatening face and throat swelling.

By: inesbazdar

Phenoxymethylpenicillin may cause diarrhea and inflammation of the large intestine as side effects.

By: Syda Productions

Phenoxymethylpenicillin may cause swelling of the lips and face.