What Is Pramipexole Dihydrochloride?
Pramipexole dihydrochloride is a medication frequently taken to alleviate Parkinson's disease symptoms. It may also be prescribed for patients with restless legs syndrome (RLS). Pramipexole dihydrochloride is a dopamine agonist, which means that it works by mimicking the effects of dopamine in the brain to allow the patient increased control over his muscle movements.
Those who use this drug to treat restless legs syndrome are typically prescribed one dose daily with or without food. It should be taken about two hours prior to going to sleep, because symptoms of RLS typically worsen at night and can impede sleep. Patients who take pramipexole dihydrochloride to address Parkinson's disease symptoms will typically take a dose three times daily. A doctor may prescribe a low dose to begin the treatment, and then he will gradually increase the dosage on an as needed basis. Patients should avoid discontinuing this drug abruptly, because other symptoms can occur.
Some side effects may occur as a result of taking pramipexole dihydrochloride. Patients should contact their doctor if any of these side effects are persistent or become bothersome: nausea, constipation, and diarrhea, as well as weight loss and loss of appetite. Other side effects can include dizziness, insomnia, and swelling of the extremities. Some patients may experience difficult or frequent urination, confusion, and abnormal muscle movements. Insomnia, abnormal dreams or thoughts, and joint pain can also occur.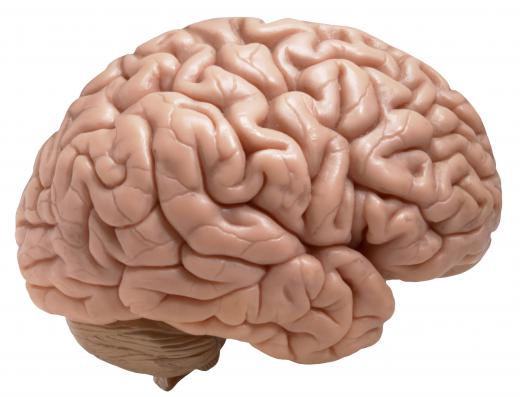 Those who experience more serious side effects should seek emergency medical attention. Pramipexole dihydrochloride may also cause hallucinations, severe changes in mood, and memory problems, as well as compulsive behaviors, such as gambling. Increased tremors, chest pain, and an unusually fast or slow heartbeat have also been reported. Dark or red urine, vision changes, and shortness of breath, as well as muscle stiffness can also indicate a serious reaction to the medication.
Patients who are pregnant or breastfeeding should avoid the use of pramipexole dihydrochloride. This drug may also increase the risk of developing skin cancer. Patients should avoid consuming alcohol while taking this medication, because it can increase drowsiness. Those who plan to undergo surgery must inform the surgeon that they are taking the drug.
Before using this drug for Parkinson's disease or restless legs syndrome, patients should disclose all their other medications and supplements, including over-the-counter drugs. Some over-the-counter drugs, such as cough medicine, contain ingredients that can add to drowsiness. Certain products for heartburn or an upset stomach contain cimetidine, which should not be used with pramipexole dihydrochloride. This medicine may also interact with levodopa, antidepressants, and drugs prescribed for mental illness, seizures, or nausea.
AS FEATURED ON:
AS FEATURED ON:

By: marilyn barbone

Pramipexole dihydrochloride is used to alleviate symptoms of Parkinson's disease.

By: marksykes

Pramipexole dihydrochloride works by mimicking the effects of dopamine in the brain.

By: krutoeva

Increased tremors and chest pain are considered serious side effects of pramipexole dihydrochloride.

By: MaxRiesgo

Insomnia may occur when taking Pramipexole Dihydrochloride.

By: Andres Rodriguez

Drinking alcohol with pramipexole dihydrochloride may result in drowsiness.

By: kazoka303030

Side effects of pramipexole dihydrochloride may include joint pain.

By: Halfpoint

Side effects of a dopamine agonist may include fatigue and an inability to concentrate.