What is Strength Training?
Strength training is an exercise, or set of exercises, that helps the different muscles in your body to become stronger and more powerful. When a person has stronger muscles, they will have additional strength and stamina for daily activities. If a person's body muscles are strong it also means that the body is more likely to recover quickly from injuries, and it is sure to burn calories more efficiently and effectively.
As a method of exercise that increases the power, and sometimes the size, of a muscle or group of muscles, strength training is part of a balanced exercise routine. Along with cardiovascular exercises and flexibility methods, strength work is part of a complete exercise routine. A balanced exercise routine is a type of workout that is imperative for improving anyone's and everyone's health. It is also essential for creating a person's ideal body and look. Without a balanced exercise routine, some parts of the body will be left out and not get the appropriate attention in order to stay healthy and strong.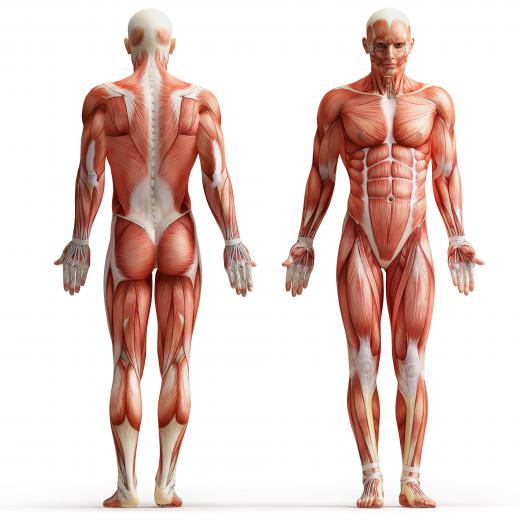 One of the main things that strength training does is to build anaerobic endurance. This is accomplished through the use of resistance. Resistance is most often in the form of weights. The resistance is used against the contraction of the muscle. Using resistance to muscular contractions makes the muscle work harder that it usually does; thus building and increasing anaerobic endurance and strength.
Weight training is one of the most common forms of resistance strength training. One or more of the major muscle groups are used during strength exercises. The major muscle groups include the: gluteals, quadriceps, hamstrings, hip abductors and adductors, calfs, lower back, abdominals, pectoralis major, rhomboids and trapezius muscles. There are specific exercises that can be done to work different muscles. Some strength training exercises even work multiple muscle groups. It is best to work on a routine that is best for your body. A fitness professional or personal trainer can customize a strength workout to target specific muscle groups.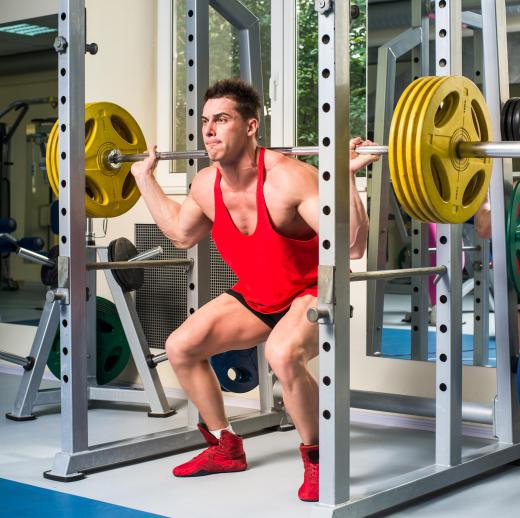 Strength exercises are completed in what are called sets and reps. A set is a group of successive repetitions. These are performed one after the other, and without resting. A rep, or repetition, is the name for the number of times that a movement or exercise is completed during strength training.
AS FEATURED ON:
AS FEATURED ON:

By: adimas

An illustration of the human muscular system.

By: Rido

Weight lifting builds muscle strength.

By: gekaskr

Performing squats can help strengthen the quadriceps, or upper thighs, and other muscles of the legs and lower back.

By: z3zo

Side lunges, which can be performed with or without weights, can strengthen and tone the thighs, buttocks and hips.

By: edbockstock

A personal trainer can customize a workout.

By: Deklofenak

Jogging is a great exercise for strengthening leg muscles.