What is the Connection Between Blood Sugar and Nausea?
Blood sugar and nausea are linked due to the fact that abnormal blood sugar levels can cause a person to feel nauseous. For example, a person may feel nauseous during a time when his blood sugar levels are too high, which is referred to as hyperglycemia. On the other hand, a person may also feel nauseous when his blood sugar is too low, which is referred to as hypoglycemia. In either case, nausea is a symptom of abnormal levels of blood sugar, also called glucose, in a person's bloodstream.
In many cases, nausea is the result of high blood sugar. When a person has high blood sugar, he is said to have hyperglycemia. Typically, the human body makes insulin, which is used in moving glucose from the blood into a person's cells, where it is used for energy. When the body doesn't produce suitable amounts of insulin, however, a surplus of sugar is left in the person's bloodstream; as a result, the person may develop symptoms of hyperglycemia. This is one way in which blood sugar and nausea are connected.
A person with hyperglycemia may feel more hungry and thirsty than normal. He may also feel the urge to urinate more frequently or have an increased amount of urine output. When blood sugar is too high, a person may also experience blurry vision and nausea. In fact, one of the symptoms of untreated diabetes is nausea. Hyperglycemia can be serious, and patients with hyperglycemia should usually be evaluated by a doctor.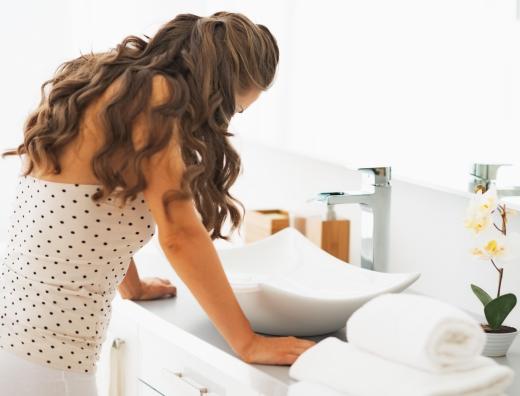 Hypoglycemia is another way in which blood sugar and nausea are connected. Hypoglycemia means a person's blood sugar levels are too low. This occurs when the body produces too much insulin and blood sugar levels fall to unhealthy levels. In such a case, the cells of the body that need blood sugar for fuel are deprived, and the results can be physical and emotional symptoms. Symptoms of hypoglycemia may include nausea, fatigue, dizziness, mood swings, depression, blurred vision, sugar cravings, and heart palpitations.
Since blood sugar and nausea are related, a person who experiences nausea frequently may do well to ask his doctor to check his blood sugar levels. This is particularly true if a person experiences other symptoms along with the nausea. In some cases, blood sugar fluctuations can result from poor eating habits and may even develop as a side effect of certain medications. In other cases, however, abnormal blood sugar levels can be a symptom of a disease, such as diabetes or kidney failure.
AS FEATURED ON:
AS FEATURED ON:

By: Yasonya

Drinking water can lower blood sugar.

By: Alliance

Abnormal blood sugar levels could make a person feel nauseous.

By: Valua Vitaly

Dizziness is a symptom of low blood sugar.

By: Dmitry Lobanov

Diabetics monitor blood sugar levels to help prevent hyperglycemia.

By: bruno135_406

Low blood sugar may cause cold sweat and nausea in diabetics.

By: zothen

Anything below 70 milligrams per deciliter is considered a low blood sugar level.

By: pathdoc

Nausea is a sensation that generally occurs before an individual vomits.