What is the Difference Between Monozygotic and Dizygotic Twins?
Twins are siblings who are the result of a single pregnancy. They can be either monozygotic or dizygotic. The main difference between monozygotic and dizygotic twins is that monozygotic twins originate from a single zygote — or fertilized egg — and dizygotic twins come from two zygotes. Monozygotic twins are also called identical twins or maternal twins, and dizygotic twins are also called fraternal twins. Another difference between monozygotic and dizygotic twins is how common they are; about 30 percent of twins are monozygotic, and the other 70 percent are dizygotic.
Similarity Between Twins
The degree of similarity between the twins is another difference between monozygotic and dizygotic twins. Monozygotic twins are referred to as identical twins, but they are not perfectly identical, although they can be very similar. It is believed that the further into the pregnancy the zygote divides into two — usually within 12 days — the more similar the twins will be. Dizygotic twins, because they result from two eggs and two sperm, are only as similar as any other pairs of siblings.
DNA
It once was thought that monozygotic twins had identical DNA, and any differences were caused by environmental factors, but research in the early 21st century found this to be untrue. Monozygotic twins' DNA is very similar, but there are differences, such as copy number variations that indicate a difference in the number of copies of certain parts of the DNA. These differences in DNA can result in slight differences in appearance as well as differences in other physical characteristics, medical conditions or susceptibility to certain diseases.
Shared Placentas and Amniotic Sacs
The number of placentas and amniotic sacs that there are when the babies are in the womb is another difference between monozygotic twins and dizygotic twins. Monozygotic twins can sometimes share a placenta and an amniotic sac. This usually occurs when the original zygote divides about seven to 12 days into the pregnancy. If the twins are dizygotic, or if a zygote split into monozygotic twins before about one week, the babies will have separate placentas and usually separate amniotic sacs. It is possible for both monozygotic and dizygotic twins to have separate placentas but share an amniotic sac, although this is rare for dizygotic twins.
Conjoined Twins
Another difference between monozygotic twins and dizygotic twins is that only monozygotic twins can be conjoined, which means that some parts of their bodies are joined or shared. Many scientists believe that this occurs when the original zygote begins to separate after more than 12 days and is unable to fully divide. Another theory is that the zygote divides but then the two zygotes partially fuse together again as their cells multiply. These types of twins are extremely rare, and less than one-third typically survive through the pregnancy and birth.
Twin Birth Rates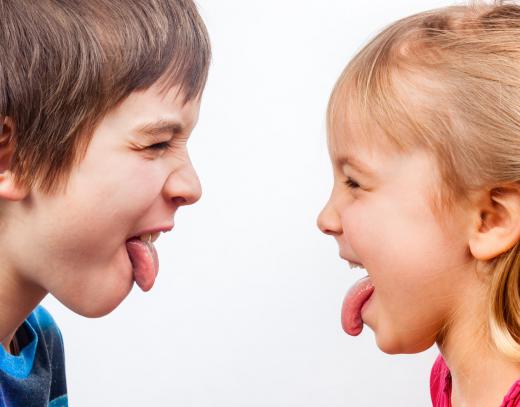 The frequency of twin births varies according to things such as location, race or ethnicity and the mother's age. This rate typically ranges from one out of every 30 births to one out of 80, although some places or peoples might have a rate a high as one in 10 or as low as one in 250. Research also has shown that, in some places, the twin birth rate increased significantly during the late 20th century and early 21st century. In addition, in vitro fertilization and fertility drugs can increase likelihood of twin births.
AS FEATURED ON:
AS FEATURED ON:

By: Monkey Business

Because identical twins developed from one pair of ova and sperm, they are genetically indetical.

By: nobeastsofierce

Monozygotic twins come from a zygote that divides into two.

By: ehrenberg-bilder

Twin-to-twin transfusion syndrome affects 15 percent of identical twin pregnancies.

By: xtock

Monozygotic twins have very similar, but not identical DNA.

By: Dmitry Naumov

Dizygotic twins can look quite dissimilar, as siblings sometimes do.

By: RTimages

Boy/girl twins are always fraternal -- or dizygotic, as they can only form from separate eggs fertilized by separate sperm.