What is the Easiest Way to Lose my Tummy Fat?
There is no miracle cure that will help one lose tummy fat, mostly due to the fact that the stomach is one of the most obstinate fat holdouts for many people. Short of major liposuction and tummy tucks, one must lose tummy fat at a slow rate. There are no quick diets, or quick pills that will result in one being able to lose tummy fat quickly.
The most important factor in helping one lose tummy fat is regular cardiovascular exercise. This does not mean taking casual walks. Generally, depending upon one's age, one should work out for at least 15-20 minutes, five days a week, at peak heart rate. Aerobic dancing, jogging, fast walking, jazzercise, swimming, and using stair steppers, bicycles or ski machines can all help one lose tummy fat.
Generally, one must work up to peak heart rate, and one should check with a doctor regarding what one's peak should be. But usually, the 15-20 minutes should occur after about 15 minutes of warming up. One will get to peak heart rate more quickly if one is working more than one major muscle group simultaneously, like the arms and legs. Thus aerobic dancing or swimming may be more effective than riding a bike.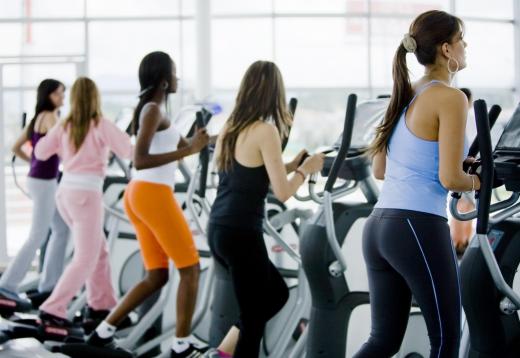 Second, exercises that work the stomach muscles are important. Building muscle mass in the body helps us to burn calories more efficiently and reduce fat storage. Lean stomach muscles can reduce the size of a larger stomach. Many people do abdominal crunches to lose tummy fat, but often do them incorrectly.
Using a weight machine, or participating in Pilates 2-3 times a week may be more effective. As well, Pilates helps one work other problem areas like hips and thighs. If one doesn't have the times for a full Pilates' class, adapt 15 minutes of abdomen-oriented exercises for home use. One many not lose tummy fat if abdomen exercises are not combined with the fat-burning power of cardiovascular exercise. A combination of both is needed in order to lose tummy fat.
In addition to exercise, pay attention to diet. Do not eat in excess of what you need – most westerners consume far more food than what the body really requires. Sticking to the Food Pyramid diet is often one of the best ways to lose tummy fat.
Lastly, stress does often cause fat to accumulate around the stomach. Fortunately, someone who is regularly exercising is going a long way toward reducing stress already. One might further help their battle to lose tummy fat by trying to destress, using a variety of relaxation techniques, such as deep breathing and prayer.
Significant stress that seems to occur without outside stressors may suggest one is suffering from chemical imbalances. If you suffer from panic attacks or great anxiety, you may notice more tummy fat and it may be harder to lose. One should address this with a physician, as restoring an appropriate chemical balance can significantly reduce stress, and possibly help one lose tummy fat. As well, one should always see a physician prior to beginning an exercise program.
AS FEATURED ON:
AS FEATURED ON:

By: Sandor Kacso

Small amount of belly fat.

By: Andres Rodriguez

Vigorous cardiovascular exercise is one of the best ways to lose fat.

By: Yuri Arcurs

Dancing can help you lose tummy fat.

By: Martinan

Jogging provides an aerobic workout.

By: Brian Jackson

Relieving stress, such as through prayer, can help with weight loss.

By: corepics

Bicycling may help reduce tummy fat.

By: Halfpoint

Abdominal exercises can build muscle, but do not have much affect on fat content.

By: junpinzon

Drinking water instead of high calorie drinks like soda can help people lose fat.

By: Christopher Howey

Building muscle mass can help a person lose weight and stomach fat.

By: vpardi

Excess calories that are consumed are often stored in the belly as fat.

By: taka

Depending on the runner's metabolism, a one-hour jogging workout can burn up to 1,000 calories.

By: Dirima

Crunches can be done to lose tummy fat.